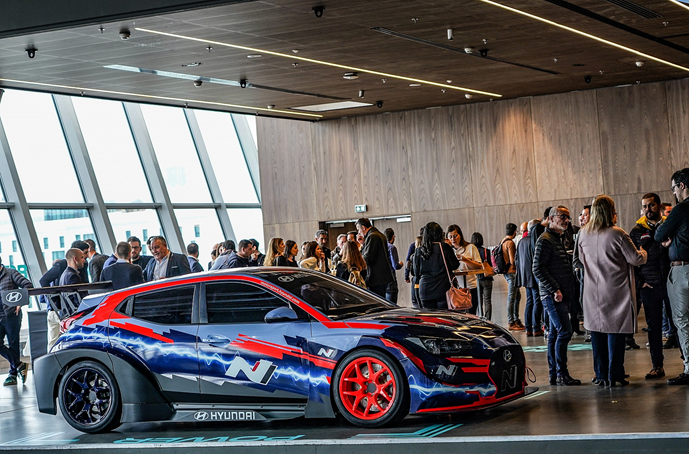 When Europe's new racing circuit for performance e-touring cars gets going, Shanghai-based Magelec Propulsion plans to have its advanced permanent magnet axial flux motors under the hoods. The new ETCR race tour is positioned to become an important proving ground for advanced technology in future e-automobiles. Shown above is Hyundai's Veloster e-version that will be one of the participants.
Disruptions from Covid-19 squelched the original startup plans for this year. Now, an adjusted promotional schedule is planned to debut in Copenhagen in October, then on to England and Spain later in the year. Already a supplier into Europe's Formula-E circuit, Magelec has signed on to design, develop manufacture and supply the inverter, motor and gearbox for ETCR. It will be the first ever multi-brand touring car category for production cars powered by a common 100% electric powertrain.
A provider of complete powertrain systems, Magelec's core product is its axial flux permanent magnet synchronous motor but with the company's associated inverters, gearbox and drive systems accessories it is able to provide complete drive solutions for vehicle OEMs.
"The team at MAGELEC Propulsion is delighted to be able to bring our products and electrification expertise to ETCR," said Craig Daniel, CEO and founder. "With the experience and know-how brought together from electric motorsport and on/off highway vehicles, we're excited to work with them to continue the progress of electric motorsport and inspire mainstream electric vehicle adoption."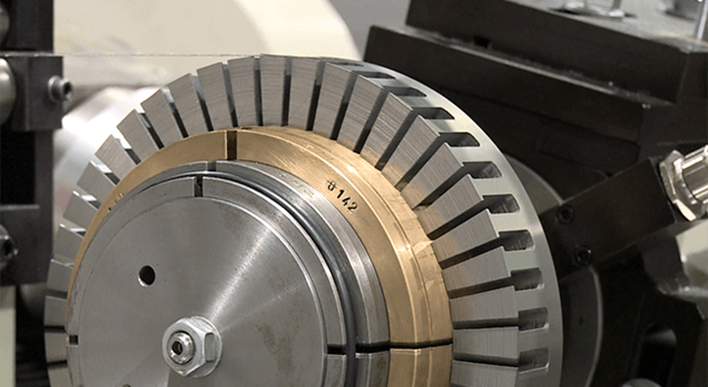 The company focuses continually on improving the design and performance of its permanent magnet axial flux motor technology. A year ago, it upgraded the performance of its M21S5 motor. Peak torque was increased 16% to 255 Nm yet with a weight of only 23.5 kg. With a size and weight significantly less than conventional machines and a peak efficiency of 96%, it offers automobile designers more options for car layout, said the company.
In December 2019, Magelec introduced a high density low-voltage e-motor rated at 94% efficiency, designed for motorcycles and autonomous guided vehicles (AGVs).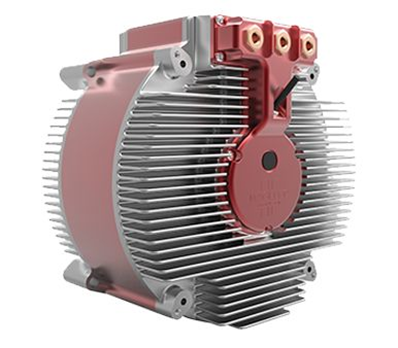 Magelec began about six years ago as an outgrowth of American gear manufacturer Omni Gear. In 2014, Omni diversified its operations after a decade of participating in multiple electric vehicle programs with its power transmission products. This led to the creation of a separate entity solely focused on electrification and the establishment of Magelec. Combining cutting edge axial flux motor technology and a team of top engineers with a focus on speed-to-market, the company has derived a complete family of electric machines ranging from 48 volt air-cooled solutions all the way up to 800 volt liquid cooled solutions.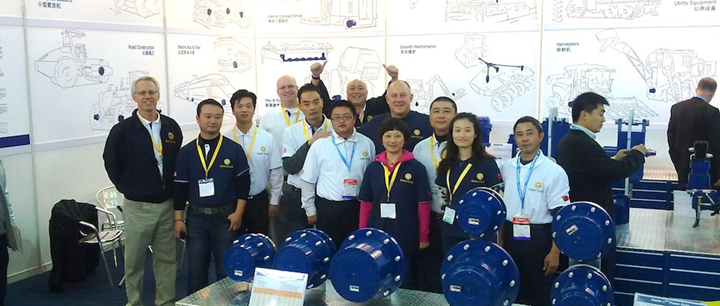 Omni Gear began supplying power transmission equipment for agricultural machinery in 1958. Today, it manufactures gearboxes, specialty forgings, and custom gears, supplying them globally to many of the world's largest manufacturers of agricultural, mobile off-highway and industrial equipment. With 42 years of manufacturing experience in Asia, Omni Gear has become a leading player in the enclosed geardrive community, providing world markets with precision quality open gearing and enclosed drives in production lots of 50 to 10,000 pieces.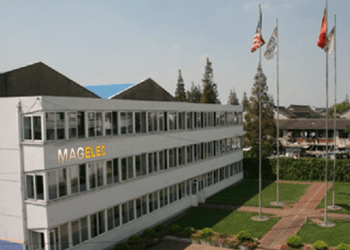 Headquartered in Shanghai, Magelec operates engineering research and development facilities in Shanghai, Cologne and London with additional sales and application engineering offices in Hong Kong, Indianapolis and Houston.
For more info see www.magelec.cn.