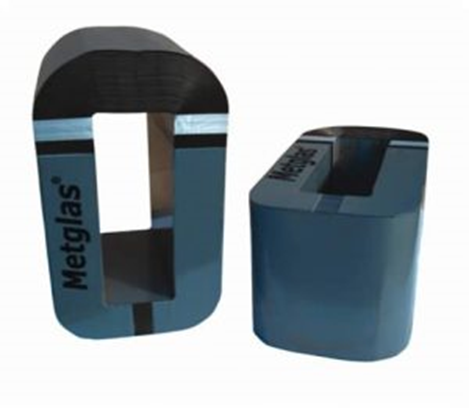 Metglas has launched commercial production of transformer cores made of its magnetic amorphous metal alloy and, separately, parent company Hitachi Metals has established a new technology center at Oxford University for further research and development in amorphous metals and superalloys.
Beginning in June, Metglas, a Hitachi subsidiary, planned to bring online at its facility in Conway, South Carolina capabilities in-house to manufacture distribution transformer cores made from its 2605HB1M transformer core alloy, shown above. The material features low loss and high permeability that provide excellent performance for single and three phase commercial, industrial and distribution transformers, says the company. Use of the alloy can reduce no-load loss of standby electricity in distribution transformers to about one-third the level compared to those using grain-oriented electrical steel, says Metglas.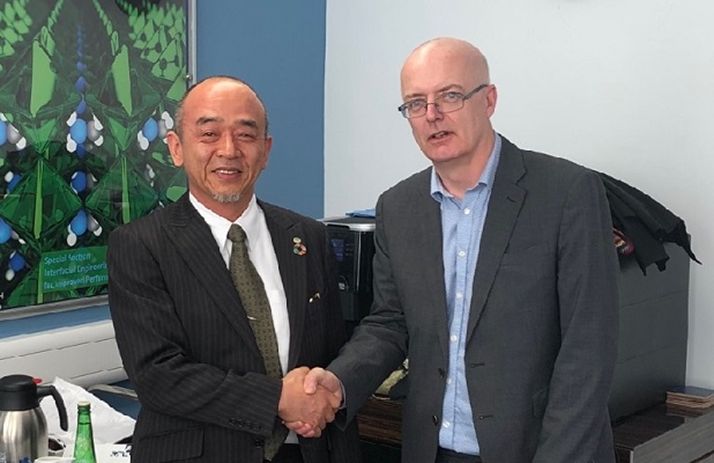 Earlier this year, a joint research organization, called the Hitachi Metals-Oxford UTC of Metallurgy, got underway at the University of Oxford representing a new collaboration between Hitachi and the university established to focus on development in amorphous ribbon and nickel-based superalloys. Shown above are Executive Officer Masato Hasegawa from Hitachi Metals and Professor Roger Reed from the University of Oxford at a ceremony in Oxford for the new center.
"Through this joint research organization, we will further strengthen open innovation and create products and solutions that anticipate market change," said Hasegawa. "By integrating the metallurgical technologies held by University of Oxford, a world leader in this research area, and the material development technologies of Hitachi Metals, a manufacturer of high-performance materials, this joint research organization will promote efforts to build a process model of Fe-based amorphous ribbon and to identify dominant structural factors affecting mechanical properties of Ni-based superalloys, with the aim of establishing processing and material technologies that will contribute to the advancement of next-generation energy-efficient motors and aircraft engines," the partners announced.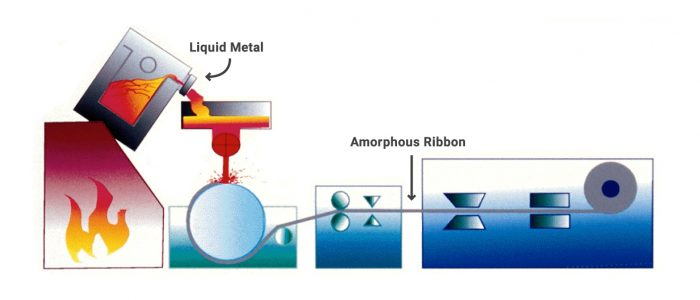 In the 1970's, Metglas, then Allied Signal located in Morristown, NJ, pioneered the development and production of amorphous metal, a unique alloy that exhibits a structure in which the metal atoms occur in a random pattern. The key to Metglas' proprietary manufacturing process is the rapid-solidification of molten alloy at a rate of approximately one million degrees Celsius per second.
For more info, see www.hitachi-metals.co.jp, www.metglas.com, and www.materials.ox.ac.uk.