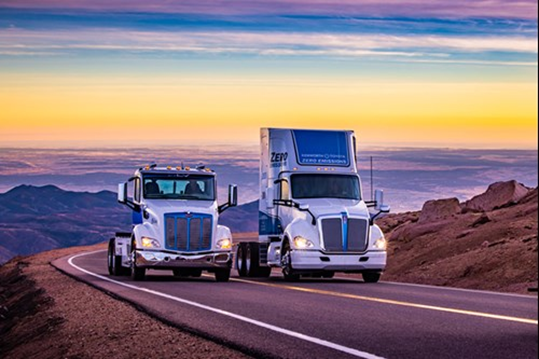 There's nothing like an electric automobile for requiring a lot of magnets, except for maybe a wind turbine — or a truck and a bus. Move over Prius and Tesla, a parade of e-trucks and e-buses sporting powerful new permanent-magnet powertrains are barreling up the road behind you.
Capping years of research and development, they are coming from the manufacturing plants of leading automotive companies re-tooling for electrification technology, also from a flurry of commercial vehicle start-ups that, like Tesla in the automobile market, are leaping into the fray as e-vehicle specialists. Indeed, one of the start-ups is Tesla, however, its progress in trucks appears slow compared to others that are surging into production of new heavy-duty and medium-duty road warriors. In many cases, new modes of flexible manufacturing are being developed also.
Shown above are new e-models of long-established brands Peterbilt and Kenworth made by truck manufacturer Paccar as they ascend Pikes Peak in Colorado. Achieved in November 2020, the climb was a milestone as the two trucks became the first Class 8 zero emission vehicles to drive to the 14,115-foot summit which is renowned as an endurance run for race cars.
They had to negotiate 156 twisting turns and switchbacks during the 4,700-foot elevation gain to the peak and power up 7-10 percent grades over the famous 12.42-mile course. Making the run were a Peterbilt 579EV, shown on the left, and a Kenworth T680 fuel cell model. There are currently 22 Peterbilt Model 579EVs on the road with over 50,000 miles of real-world customer operations. The fuel cell models are being developed in conjunction with Toyota.
"We are very excited about the work Kenworth and Peterbilt have done in the development of zero emissions technology. Conquering Pikes Peak demonstrates PACCAR's leadership in fuel cell and commercial vehicle electrification," said Kyle Quinn, chief technology officer.
Daimler & Mercedes-Benz e-trucks and e-buses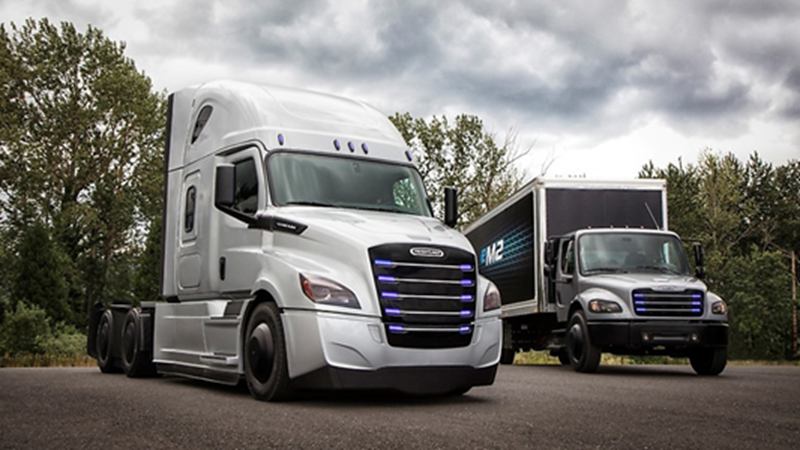 At Daimler, a range of e-trucks and e-buses have been running test trials for several years and now are shifting into series production. Since mid-2018, Daimler Trucks & Buses' total know-how in the field of electric mobility has been concentrated under one roof in its E-Mobility Group. Here, regardless of brand or segment, the e-strategy for components and products is defined and implemented, and an integrated electrical architecture is developed.
Series production is planned for 2021 for the heavy-duty Freightliner eCascadia and the medium-duty eM2 which are aimed at serving fixed, predictable routes over daily runs that are mostly of between 70 and 250 kilometers. Penske Truck Leasing began running a test fleet of 20 eCascadia's in the U.S. in 2019.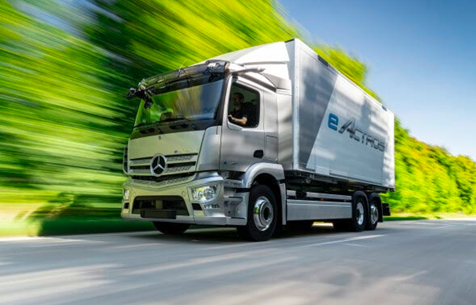 At its Woerth plant near Stuttgart, Mercedes Benz is gearing up to begin series production of its eActros battery-electric truck in 2021. Designed for heavy-duty distribution haulage, it will be manufactured alongside trucks with combustion engines. An eEconic model, designed specifically for municipal use such as waste haulage, is intended to follow it into series production in 2022. In 2018, the eActros prototype premiered and intensive customer trials started the same year. The series-production eActros planned for 2021 will have a range of well over 200 kilometers.
"I'm delighted that we will be building the first generation of the Mercedes-Benz eActros here at Woerth," said Matthias Jurytko, head of the plant. The start of series production next year is an important milestone for the plant and the region." At the site, preparations were in full swing during 2020 to get ready for the demands associated with production of electric drive systems. "For example, we are currently training our future specialists in the field of high-voltage systems – a fundamental area of expertise as far as the assembly of automotive batteries and the construction of electric trucks is concerned," said Jurytko.
The electric truck models are set to be assembled alongside trucks with conventional drives in a flexible process. The construction of the different vehicle types will be integrated as far as possible, with the basic vehicle structure being built on one line regardless of whether it will be getting a conventional combustion engine or an electric powertrain. The installation of various non-conventional drive components will take place in a separate process, as will the assembly of the electric powertrain for the eActros.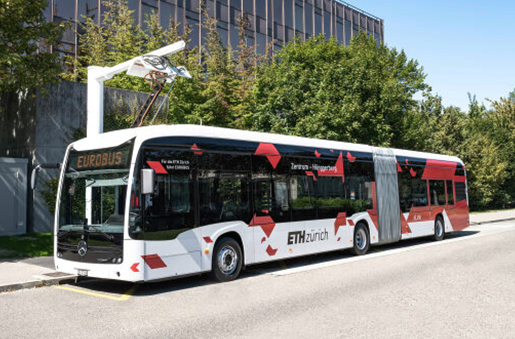 Meanwhile, in Zurich, passengers have begun riding the first eCitaro G buses from Mercedes-Benz. Operated by Eurobus, the first transport company to use the articulated bus with fully electric drive in regular service operations, three of the high-tech city buses now work a route previously served by diesel buses.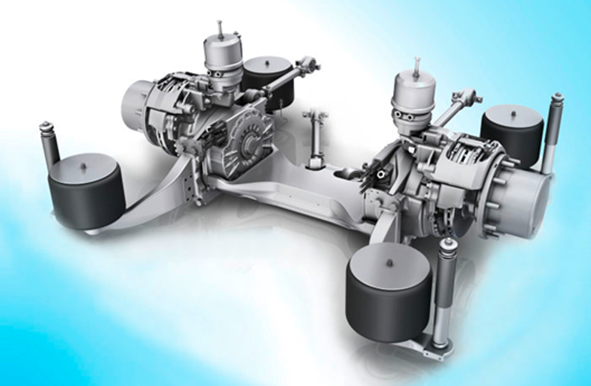 They are equipped with a current collector for intermediate charging of the batteries. The full-electric drive system employs two electric hub motors rated at 125 KW and 485 Nm.
Arrival strikes big in delivery e-trucks
Among the newer companies, Arrival in the UK is making impressive inroads into serving the market for electric fleet vehicles. Established in 2015 in London, the venture capital-backed company has also received investment from strategic partners Hyundai, Kia and UPS. Now with operations in several countries and 800 employees, it plans to be rolling out its first mass production in the fourth quarter of 2021. It has signed contracts with total order value up to US $1.2 billion, says the company.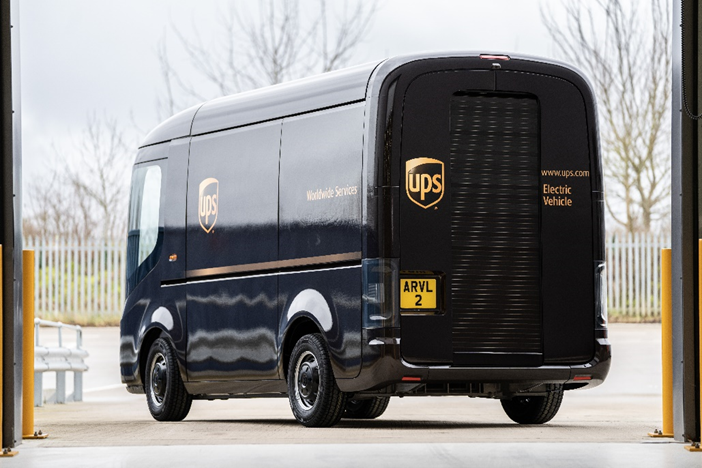 As well as investing in the company, UPS has ordered 10,000 of Arrival's Generation 2 electric vehicles that are scheduled for delivery over a four-year period with an option to double the order. The vehicles will be built using Arrival's new method of assembly using low capital, low footprint microfactories located to serve local communities and be profitable from thousands of units.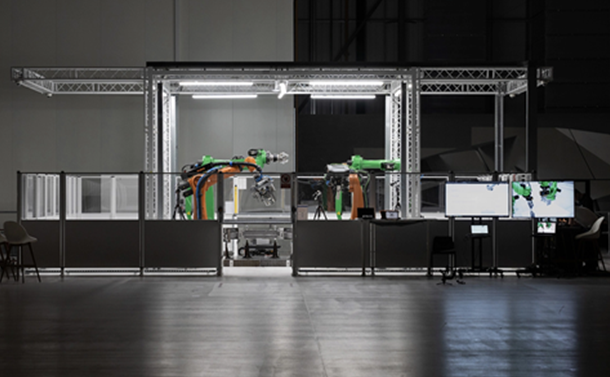 "UPS has been a strong strategic partner of Arrival, providing valuable insight to how electric delivery vans are used on the road and how they can be optimized for drivers," said Denis Sverdlov, founder and CEO of Arrival. "Together our teams have been creating bespoke electric vehicles, based on our flexible skateboard platforms, that meet the end-to-end needs of UPS from driving, loading and unloading, depot and back office operations."
Massive drive towards electrification at Volvo Trucks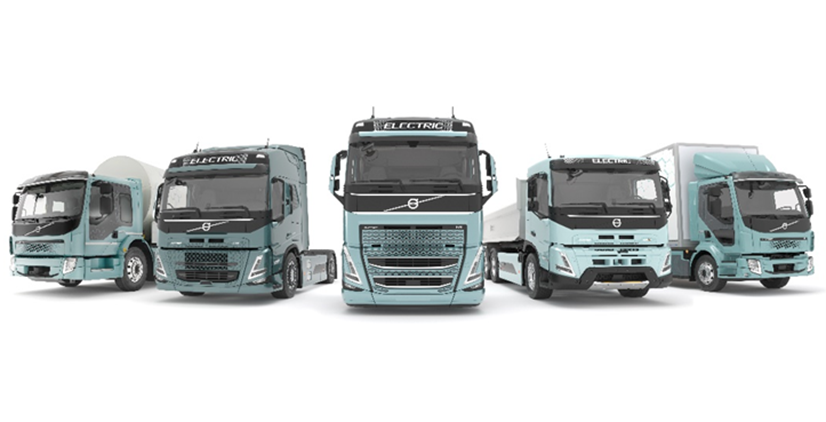 In November, Volvo announced that haulers in Europe soon will be able to order all-electric versions of its heavy-duty trucks. The company plans to offer a complete heavy-duty range with electric drivelines starting in Europe in 2021 as it undertakes what it calls a massive drive towards electrification.
In response to a query from Magnetics Magazine, Anders Vilhelmsson, vice president corporate communications and public affairs at headquarters in Gothenburg, Sweden, gave this update and detail: "Our new European heavy duty electric trucks will have a gross combination weight of up to 44 tons. Depending on the battery configuration the range could be up to 300 km. The new European electric heavy-duty trucks will be used for regional transport and urban construction operations. Sales in Europe will begin in 2021 and volume production will start in 2022." In North America, sales of the Volvo VNR Electric, a truck for regional transport, began on December 3, 2020 and production is set to begin in early 2021.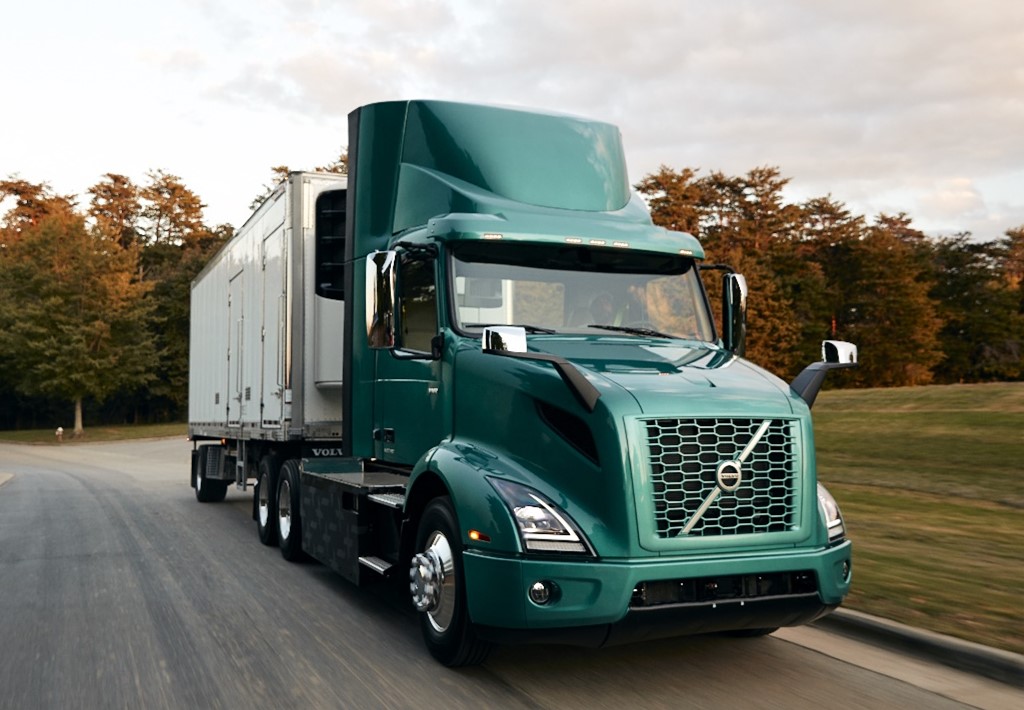 "By rapidly increasing the number of heavy-duty electric trucks, we want to help our customers and transport buyers to achieve their ambitious sustainability goals. We're determined to continue driving our industry towards a sustainable future," says Roger Alm, president of Volvo Trucks. In 2019, the company started manufacturing its FL Electric and FE Electric, intended for city distribution and refuse operations primarily in Europe. The company is now running tests of its new electric heavy-duty Volvo FH, Volvo FM and Volvo FMX trucks, which will be used for regional transport and urban construction operations in Europe.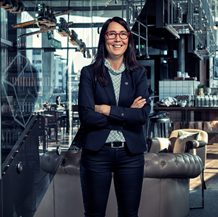 Anna Thorden, electromobility product manager at Volvo Trucks, provides this description of the driveline for the FL Electric: "We have chosen an electric motor with a maximum power rating of 130 kW. The Volvo FE Electric has dual electric motors for a maximum power rating of 370 kW and continuous power output of 260 kW. Transmission to the driven wheels is via our two-speed gearbox, propshaft and rear axle."
MAN Truck & Bus adding e-models

MAN Truck & Bus, one of Europe's leading commercial vehicle manufacturers, is moving into series production for both e-bus and e-truck models. Part of Volkswagen subsidiary Traton SE, MAN recently launched its Lion's City E as a fully electric series vehicle which features central electric motors that are centered on the axles. On the Solobus, there is a motor on the rear axle. In the larger, articulated model there is a central motor on both the second and third axles. The motors are rated at continuous output of 160 kW and maximum output of up to 270 kW.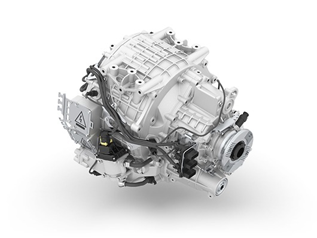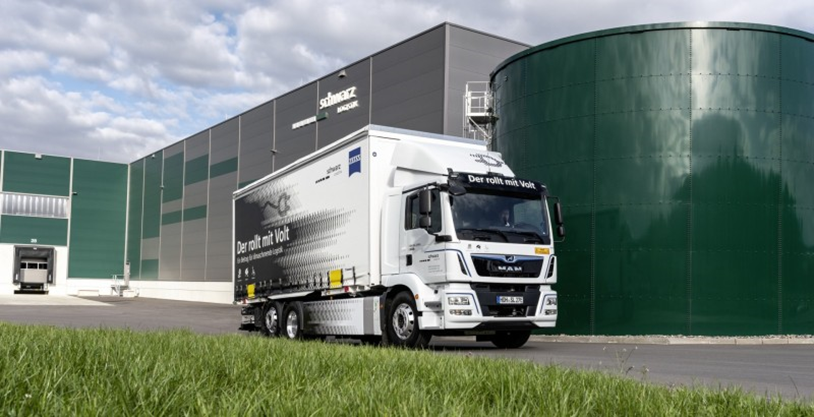 MAN is also moving into production of fully-electric trucks, beginning with its eTGM truck that went into small-series production in late 2019. It features a stepless drive system with a central electric motor having a maximum power output of 264 kW or 360 HP with a torque of 3,100 Nm. Designed for medium and heavy-duty distribution transport, it is targeted particularly for food distributors and can be configured with a refrigerated or beverage container body.