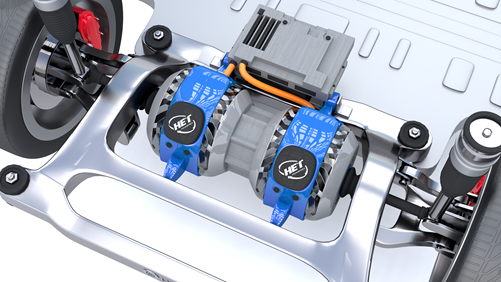 Linear Labs, a startup company based on a novel design for magnetic flux tunnel motors is moving toward building its enterprise to a stage of mass production. In October, it raised an additional $6 million in venture capital to further develop manufacturing capabilities and grow its employee base. The new funding comes shortly after lining up a $68.9 million incentive package with the City of Fort Worth, Texas to develop an advanced manufacturing facility and hire staff.
The company says that its patented HET motor technology is an entirely new class of electric machine, producing up to twice the torque of competitor motors, or the same torque in half the size, which can be made using rare-earth or ferrite magnets. The design is based upon a magnetic flux tunnel featuring both dual axial flux and dual radial flux rotors tied together around one stator, meaning it is effectively four motors working as one.
The initial phase of production will include the 200 series motor, which the company says can provide twice the amount of peak torque of its closest competitor, at 108 Nm with bursts up to 140 Nm. The motors are also 1.7 kg lighter than competitors, with average efficiency over the RPM range of 88 percent versus the competitions' 59 percent, and with Linear Labs' motors offering peak efficiency of 92 percent.
With the city funding, Linear Labs plans to secure a 500,000-square-foot manufacturing facility and build a workforce to produce electric motors for EVs, robotics, HVAC, last-mile micromobility and industrial applications. Along with the new financing round, the funding will be used to expand manufacturing expertise, supply chain infrastructure and logistics, as well as advanced automation and robotics engineering.
The company says that it plans to meet signed customer needs of producing 100,000 units in 2021 with a target of 1,000,000 units the following year. While it has not named any clients, they include global OEMs in automotive, micro-mobility, industrial pump and applications, as well as residential and light commercial HVAC, it says.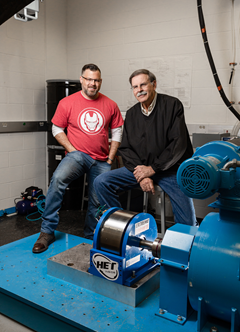 In another recent development the company's co-founders Brad and Fred Hunstable have been named by Ernst & Young as Entrepreneur Of The Year 2020 Southwest Award winners. "My father Fred and I started Linear Labs with the goal of bringing electricity and clean water to underdeveloped nations, so societal impact through innovation is part of the foundation of Linear Labs," said Brad Hunstable. He is chief executive officer of the company and his father is chief technology officer.

Technology explained
The Hunstable Electric Turbine (HET) is an exterior permanent magnet circumferential flux 4 rotor machine, explains Linear Labs. Descriptions about it include the following details from the company. Innovative concepts are introduced in the magnetic structure and operation at the core of the HET, resulting in large amount of torque generation, it says.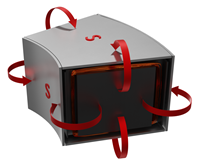 The HET's circumferential three-dimensional magnetic architecture yields a 3D flux path and produces four active torque producing areas with all sides having the same polarity. As much as 30% of the typical copper needed is reduced by eliminating end windings and having all the copper involved in torque production. The architecture of the HET ensures all magnetic and electrical fields are fully involved in torque production.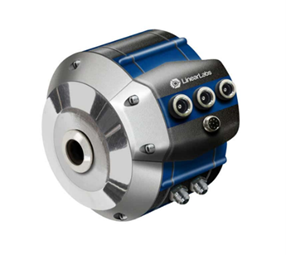 The design requires no unproductive volume. Only the air gaps surrounding the poles are left open. The HET produces a large Lorentz force component and a large reluctance force that peak simultaneously.
An important thing to note is that by extending the length of the magnetic tunnel region, the torque that is present throughout the coils travels without regard to the coils at pole face length. Unlike existing conventional machines where torque is only present at an optimum point as it approaches a magnetic pole, the HET has no single optimum point but rather all positions exhibit maximum torque.
Manufacturing cost is reduced by no wasted copper due to the absence of end windings, minimal electrical steel waste, minimal touch labor and the ability to use ferrite magnet rather than rare-earth magnets. For more info, see www.linearlabsinc.com.