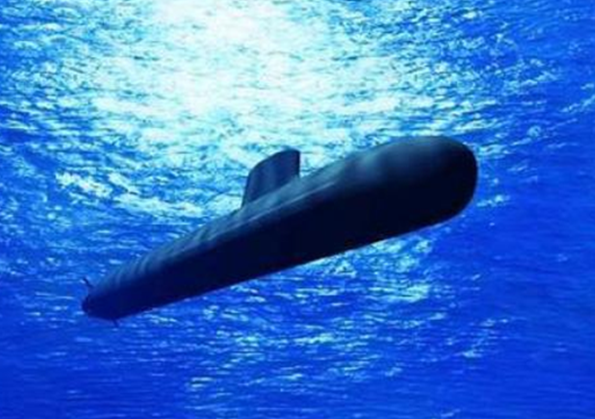 As the French navy upgrades its fleet with new Barracuda submarines, more advanced electric propulsion motors from French defense contractor ECA Group are proving their mettle beneath the surface of the Atlantic. Specially designed for demanding applications such as silent propulsion, ECA Group builds propulsion electrical motors up to 1MW for submarines that can be comprised of DC, asynchronous, synchronous, permanent-magnet motors.
The Barracuda-class submarines are nuclear attack submarines designed by the French shipbuilder Naval Group. Over a 10-year-long period started in 2017, they are progressively replacing older subs in the fleet, representing a renewal of France's naval forces. 
At the beginning of the program, ECA was entrusted with the design and supply of cutting-edge technology energy conversion and propulsion systems. After successfully supplying equipment for the first three submarines of the program, the company was selected to equip additional subs in the program. Its fourth set of the electric propulsion motor successfully passed the factory acceptance test in December 2019. All the tests carried out confirmed the expected performances have been reached, including the most sensitive one, related to the low level of acoustic signature required for the equipment, reports ECA. Since then, the company has been engaged in systems for the fifth and sixth Barracudas while commissioning for the completed craft began in 2020.
Its propulsion and energy conversion solutions are in service within several navies. They can be integrated onto different platforms, nuclear or conventional, and are compatible with any type of submarine design. One of their key features is a high level of acoustic discretion, leveraging on the group's expertise in signature management, both acoustic and magnetic.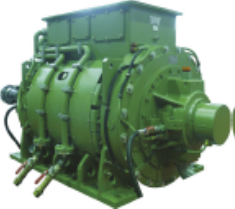 The main propulsion motor for Barracuda is a 600 KW asynchronous type measuring 2000 mm long by 1250 mm high and 1000 mm wide with a weight of 5000 Kg.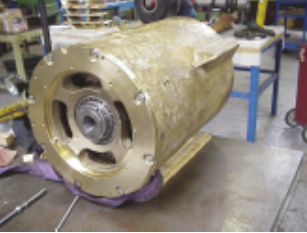 The company also makes an emergency propulsion motor for submarine security that functions as an immerged synchronous motor for propulsion. It is permanent magnet design rated at 74 KW and 600 rpm speed.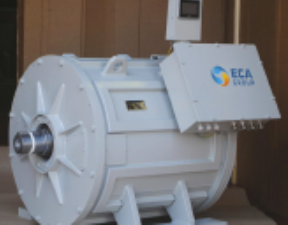 The company's doubly fed induction motor for propulsion is rated 300 Kw,900 rpm, and 1200 V. It is designed with equal power both on the stator and the rotor. This allows the supply of the motor with two half-power drives. The command strategy specifically developed and optimized supplies the rotor and the stator separately. Thus, the motor can rotate at very low speed with high frequency current in the drive, reducing constraints. For more info see www.ecagroup.com.