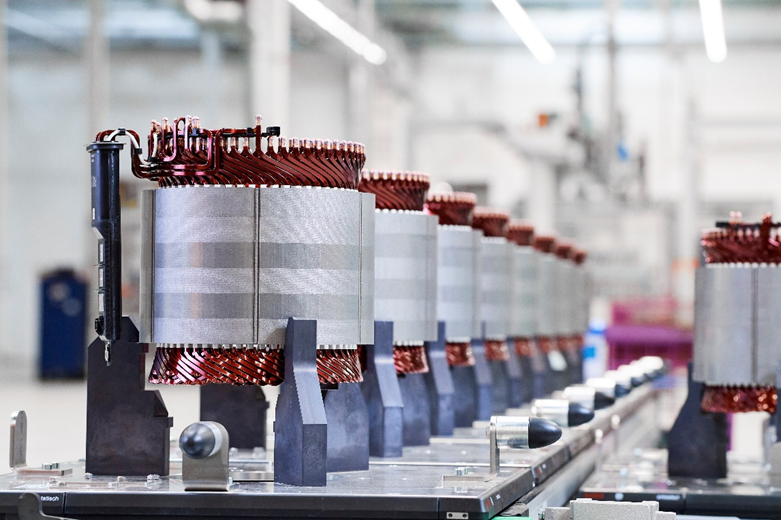 Major automakers are transforming their design and manufacturing operations as they quicken their path to building out lineups of electric vehicle models. The transition will have profound impact on the use of magnets and magnetic technology, focused primarily on permanent magnet motors for propulsion instead of combustion engines.
This is Part 2 of our look at how electrification plans are taking shape at the major automotive OEMs worldwide, particularly for e-powertrains. Part 1 detailed the paths of Daimler and Volkswagen. This part explores the moves of Volvo, BMW, Ford, Jaguar Land Rover, Tata Motors, General Motors and Toyota.
Unlike some auto makers who will rely on the new breed of e-powertrain suppliers to handle motor design and manufacture, Swedish automaker Volvo and BMW of Germany are examples of companies that plan to keep certain things close, especially motor development. The strategy at both is to forge a competitive edge using their motor competency.
"There is no long-term future for cars with an internal combustion engine," asserts Henrik Green, chief technology officer at Volvo Cars. "We are firmly committed to becoming an electric-only car maker and the transition should happen by 2030. It will allow us to meet the expectations of our customers and be a part of the solution when it comes to fighting climate change."
"Through in-house design and development, we can fine-tune our e-motors to ever better levels," he says. "By constantly improving their overall performance levels in terms of energy efficiency and comfort, we create an electric driving experience that is unique to Volvo." E-motors enable hallmark features that electric cars are known for, the company notes, such as instant acceleration and one-pedal driving, whereby drivers use the gas pedal both for acceleration and deceleration, depending on whether they push in or lift their foot off the pedal. Bringing the development of electric motors in-house will allow its engineers to further optimize electric motors and the entire electric driveline, making further gains in energy efficiency and overall performance.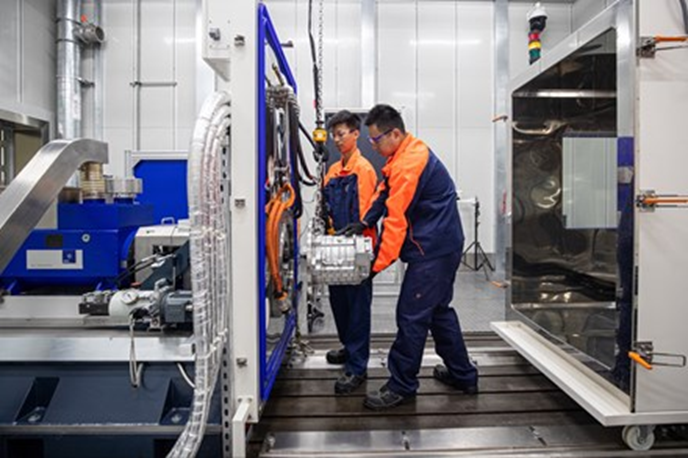 In November, the company opened a new electric motor lab in Shanghai, the latest addition to its global network of facilities for the development and testing of electric car components. The lab comes in addition to ongoing e-motor development in Gothenburg, Sweden and advanced battery labs in China and Sweden.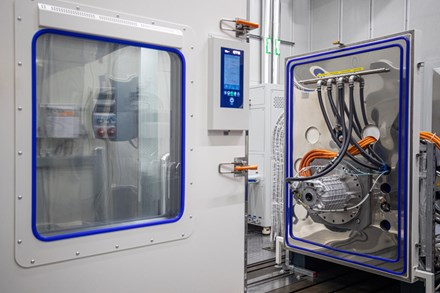 The Shanghai lab will mainly focus on electric motor development for use in fully electric and hybrid cars based on the company's forthcoming SPA 2 modular vehicle architecture. It is aiming for 50 per cent of its sales to be fully electric vehicles by 2025 with the rest hybrids, and to be fully electric by 2030.
BMW focuses on design and manufacturing
BMW Group is one automaker firmly committed to in-house design and manufacture of its motor and drive systems. At its largest European manufacturing location in Dingolfing, BMW recently established its Competence Centre for E-Drive Production. Having produced electric powertrain components there since 2013, BMW is now expanding its capacity significantly and has begun production of the new, highly integrated BMW e-drive, which combines the electric motor, transmission and power electronics in a central housing.
At the center, it will produce electric powertrain components such as battery modules, high-voltage batteries and electric motors on eight production lines initially, with four additional lines to be added later.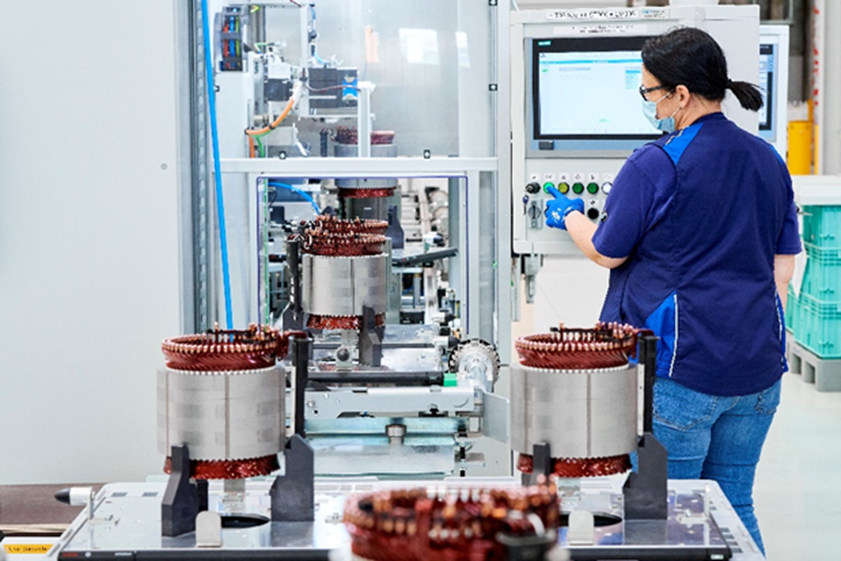 "We continue to ramp up electromobility and set standards for the transformation of our industry," said Oliver Zipse, chairman of the board of management of BMW AG when the expansion was announced in mid-2020. "By 2022, in Dingolfing alone, we will be able to produce e-drives for more than half a million electrified vehicles per year. At the same time, we will produce a mix of fully-electric vehicles, plug-in hybrid and models with a combustion engine on a single line, as required by demand." The production area at the center is being expanded to ten times the original size, from 8,000 square meters to 80,000 while employee count is set to grow from 600 to 2,000 in the medium term.
"Our unique expertise in producing high-voltage batteries and electric motors ensures our technology is always state of the art and we are able to ramp up production quickly and systematically in line with demand," explained Michael Nikolaides, head of planning and production of engines and e-drives. A quarter of BMW Group vehicles sold in Europe should have an electric drive train by 2021; a third in 2025 and half in 2030. By 2023, it expects to produce no fewer than 25 electrified models, about half of them with a pure electric drive train.
"BMW Group Plant Dingolfing is a perfect example of how the automotive industry is transforming itself for e-mobility. We have everything under one roof here: production of batteries, electric motors and electrified vehicles," explained Christoph Schroeder, head of the plant. Currently, around ten percent of the vehicles produced there are electrified.
"That's how we are implementing the 'Power of Choice' in car production," Schroeder added. These highly flexible structures will also benefit the next generation of the BMW 7 Series, which will be produced at the site and released onto the market as petrol, diesel, plug-in hybrid and – for the first time – fully-electric variants.
Dingolfing has produced electric motors since 2015. The majority of high-voltage batteries and electric motors for all BMW Group electrified vehicles come from the facility. Another plant in Landshut also produces electric motors. Now the center has began production of BMW's fifth-generation electric drive train. Materials considered rare earths are no longer required, the company notes, while the drive train is compatible with all its vehicle concepts and will be available with various power levels for different models.
Ford Europe goes all-In for EV production
Ford of Europe has recently committed to go all-in on its electric passenger vehicles and to substantially grow and electrify its leading commercial vehicle business. By mid-2026, 100 percent of Ford's passenger vehicle range in Europe will be either all-electric or plug-in hybrid, and it will be completely all-electric by 2030. Similarly, its entire commercial vehicle range will be all-electric or plug-in hybrid by 2024, with two-thirds of its commercial vehicle sales expected to be all-electric or plug-in hybrid by 2030.
Spearheading its advance into an all-electric future is a new $1 billion investment to modernize its vehicle assembly facility in Cologne, Germany, one of its largest manufacturing centers in Europe and the home of Ford Europe. The investment will transform the existing vehicle assembly operations into the Ford Cologne Electrification Center for the manufacture of electric vehicles, becoming the company's first such facility on the continent. Plans call for its first European-built, volume all-electric passenger vehicle for European customers will be produced at the facility from 2023, with the potential for a second all-electric vehicle built there under consideration.
It is part of a massive global iniative for Ford, spreading across North America, as well. In November the company announced that its Kansas City Assembly Plant will build the all-new E-Transit van, part of a more than $3.2 billion investment in Ford's North American manufacturing facilities to produce a series of new electric vehicles for commercial and retail customers.
The new E-Transit will join the all-electric F-150 announced in September and the all-electric Mustang Mach-E, which begins arriving in dealers' showrooms next month. The new entries support Ford's plan to electrify its iconic and most popular vehicles, including its commercial vehicles. The all-electric F-150, which will be assembled at the new Rouge Electric Vehicle Center in Dearborn, Mich., arrives in mid-2022. The E-Transit arrives in late 2021.
"We're taking our most iconic vehicles and using fully electric technology to deliver even more performance, productivity and capability for customers," said Kumar Galhotra, president, Americas and International Markets Group. "We are building out the North American manufacturing footprint to support this growth. This is just the first chapter with more new electric vehicles and more investment to come." E-Transit is part of more than a $11.5 billion global investment in electrification through 2022.
"Ford's strategy is different – we are delivering affordable, capable electric vehicles in the heart of the retail and commercial market rather than six-figure status vehicles," Galhotra said. "With the stunning Mustang Mach-E SUV, an all-electric F-150 and the new E-Transit, our first wave of EVs in North America will introduce a whole new generation to EVs."
Ford is also investing approximately $150 million in Van Dyke Transmission Plant in southeastern Michigan to build e-motors and e-transaxles beginning in 2021. Plants in Canada and Mexico are also being transformed or modified for EV production. "We are investing heavily in our vehicle programs as well as building out our manufacturing capabilities," said Hau Thai-Tang, chief product platform and operations officer. "This will allow us to scale quickly as customer interest in these new products grows."
Jaguar Land Rover & Tata Motors
In the UK, luxury carmaker Jaguar Land Rover has announced plans to electrify its range of vehicles, converting to an all-electric brand from 2025 with all models built exclusively on a pure electric architecture. Over the next five years, JLR will also introduce six pure electric variants under the Land Rover brand, adding its first model by 2024.
Both Jaguar and Land Rover will offer pure electric power by 2030. By this time, in addition to 100% of Jaguar sales, it is anticipated that around 60% of Land Rovers sold will be fully electric. As part of its plan to become carbon neutral, the company is also preparing for the expected adoption of clean fuel-cell power. Development is reported to be already underway, with prototypes arriving on UK roads within the next 12 months as part of its long-term investment program.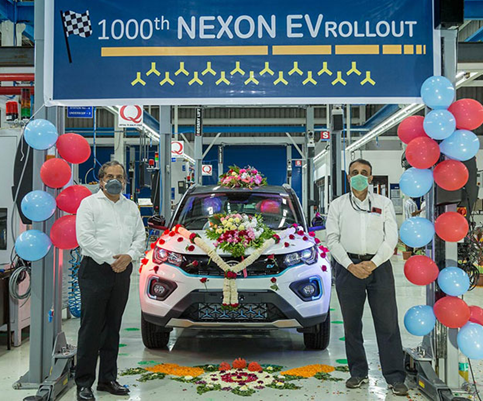 At the plants in India of Tata Motors, which is the parent company of Jaguar Land Rover, EV manufacturing continues to expand led by production of its flagship Nexon EV. It is powered by the company's highly efficient permanent magnet AC motor which, along with batteries and controls, is a key component of its Ziptron technology for e-propulsion.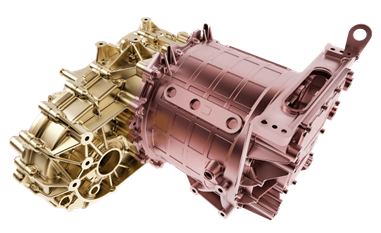 General Motors Ramps Up for More EV Production
General Motors is also ramping up its capability to manufacture more EVs. While focused far more on in-house production of its Ultiium lithium batteries than electric motors, nevertheless the company is pursuing advancements in motor design and production, particularly at its Global Electric Propulsion Center in Pontiac, Michigan.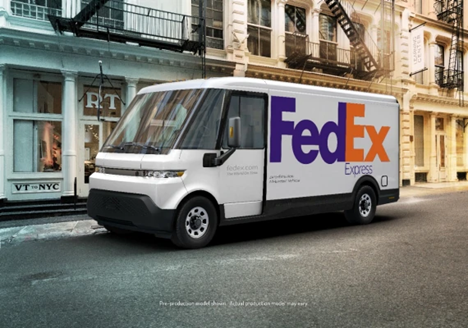 It plans to invest nearly $800 million at its CAMA facility in Ingersoll, Ontario to convert it into Canada's first large-scale commercial electric vehicle manufacturing plant. GM plans to bring production of its recently announced BrightDrop electric light commercial vehicle, the EV600, to the site. The rollout calls for delivery of the first units off the line late this year, going to FedEx.
BrightDrop is an all-new business within GM offering commercial customers an ecosystem of connected and electrified products and services designed to improve the delivery of goods and services from the first to last mile. Announced in January, the system includes the EP1 electric e-pallet for transporting goods from the truck into the warehouse or reception site.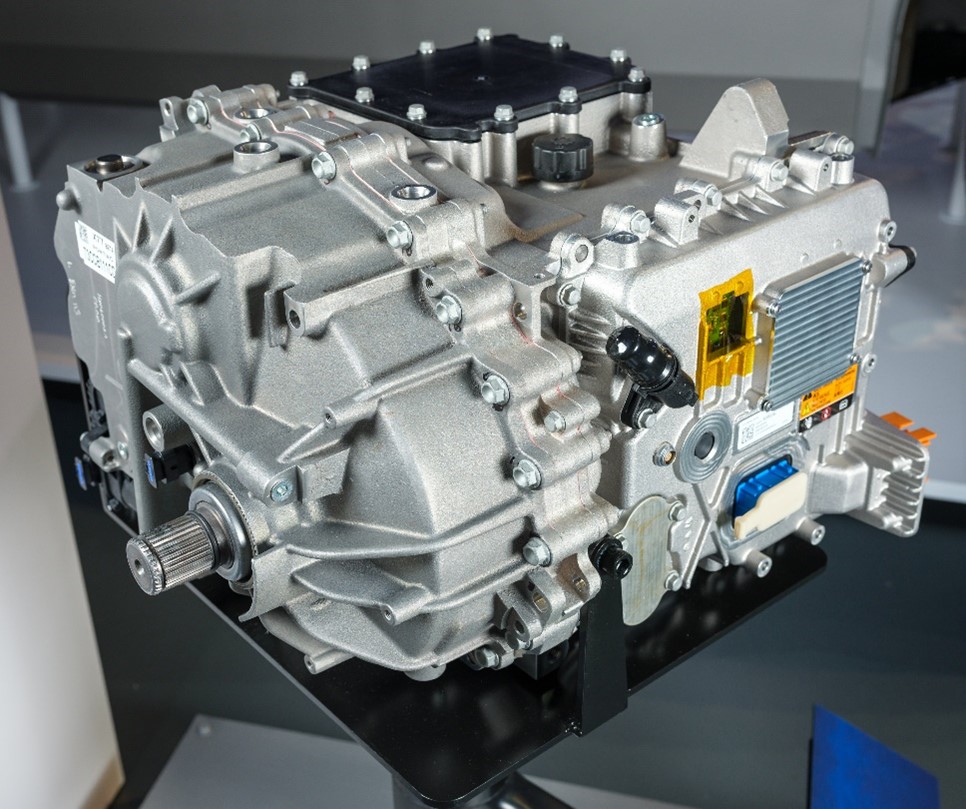 Meanwhile, research on advanced motor design and production continues at GM, most notably at its Global Propulsion Systems Center in Pontiac, Michigan. Shown below are stators in the pre-production lab at the center.
Overall, GM plans a massive spend to support its commitment to greater EV production. "We are transitioning to an all-electric portfolio from a position of strength and we're focused on growth," Mary Barra, chairman and CEO, said recently. She revealed that the company plans to offer 30 all-electric models globally by mid-decade. Forty percent of the company's U.S. entries will be battery electric vehicles by the end of 2025. GM's financial commitment to EVs and AVs has been increased to $27 billion through 2025, up from the $20 billion planned before the onset of the Covid-19 pandemic.
Toyota brings motor production to Europe at Poland plants
Still deeply committed to hybrid electric vehicles, Toyota nevertheless is expanding its in-house production of permanent magnet motors. In April, it launched production in Poland of hybrid electric transmissions for its low-emission hybrid electric powertrains. The move begins the first European production of the company's MG1 electric motor which forms an integral part of the hybrid electric transmissions.
To meet the increased demand for its hybrids, Toyota Motor Manufacturing Poland's (TMMP) plant in Wałbrzych will launch a twin production line for hybrid electric transmissions in autumn 2021. The new transmission combines with the latest generation 1.5L gasoline engine, produced in Jelcz-Laskowice, to form the hybrid electric powertrain for the company's popular new Yari HEVs.
The latest expansion in Poland forms a key part of Toyota Motor Europe's strategy to further localize the production of hybrid electric drives to help meet the company's ambition of selling 1.4M vehicles a year by 2025, 90% of sales will have electrified powertrains for its hybrids, plug-in hybrids, battery electric and fuel cell vehicles.
"This marks a major step-up in TMMP's capacity to build entire hybrid electric powertrains including electric motors and hybrid electric transmissions," said Marvin Cooke, executive vice president of Toyota Motor Europe. "Our hybrid electric sales made up 53% of total volume in 2020 and we will increase hybrid sales along with those of battery electric, plug-in electric and fuel cell vehicles." Once the expansions are fully up to speed in 2022, the Poland factories will have a total of three production lines for the hybrid electric transmissions and integrated motors.
Combined with its establishment last year of a hybrid drives testing and evaluation department, Toyota's investment in expanding HEV production in Poland totals about €1.3 billion, enabling a production capacity of 1.65 million components per year.