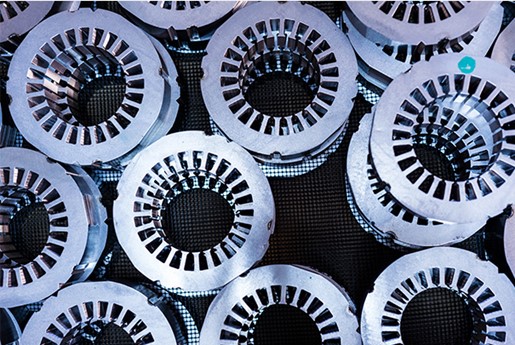 Carpenter Technology, producer of an extensive portfolio of soft magnetic alloys, is continuing to build its expertise in the mass production of stator and rotor stacks, while also fostering future innovation in electrification manufacturing.
It has spent more than half of its 130 years of existence in perfecting the processing of soft magnetic materials with high induction, permeability and low core losses, the company notes. Two of its aims now are to more fully serve customers and to realize improved motor responses by continuing to expand its capabilities in the application of its materials to stator and rotor production. Understanding that soft magnetic materials are sensitive to processing steps that can reduce their performance, our material experts and world-class facilities produce stacks through a multitude of methods tailored to our customers' tolerances and performance requirements, the company says. 
"We understand that each of the process steps, including lamination cutting, insulation, bonding, and machining adversely affect magnetic performance of the alloys," states principal electrification engineer Patrick Walker in a recent blog focused on emerging technology at Carpenter, titled Soft Magnetic Expertise from Melt to Mass Production Lamination Stacks. "As material experts, we're applying this knowledge to stack production to isolate and eliminate these detrimental variables to provide the highest-performance stacks that meet a customer's tolerance and cost needs, with the ability to scale up production."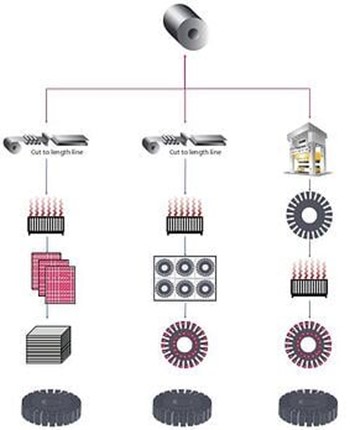 A variety of processing technologies, including booklet EDM, laser cutting, and notch & progressive die stamping are available and tailored based on an application's overall requirements. Stamping, for example, offers the lowest high-volume cost and highest magnetic performance for mass production, but sacrifices tolerance control as Hiperco alloys experience growth during processing.
"We're developing capabilities to understand and predict the growth of laminations, which can be complicated depending on the design of the stack. With this process, we have produced first article stacks with tight tolerances via stamping. Our customers can eliminate wasted time and expense from part and die design iterations, so they move quickly through prototyping to mass production," Walker explains.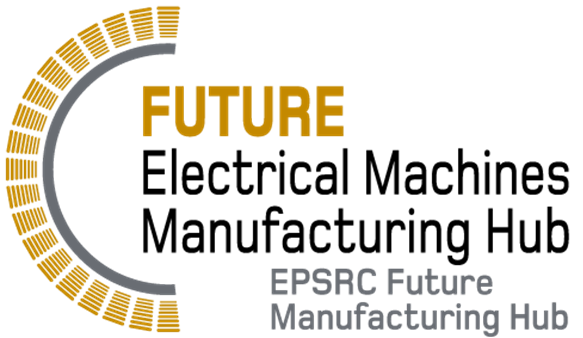 In a related move, last year the company joined the Future Electrical Machines Manufacturing (FEMM) Hub in the UK as a new industrial partner. The organization strives to put UK manufacturing at the forefront of the electrification revolution. Carpenter joined the initial group of 15 industrial partners including Rolls-Royce, GKN Aerospace, Airbus, Siemens Gamesa, ZF Group, Dyson, Hoganas, UTC, Protean, McLaren, Romax, Lanner, HVMC, National Physical Laboratories and Aerospace Technology Institute.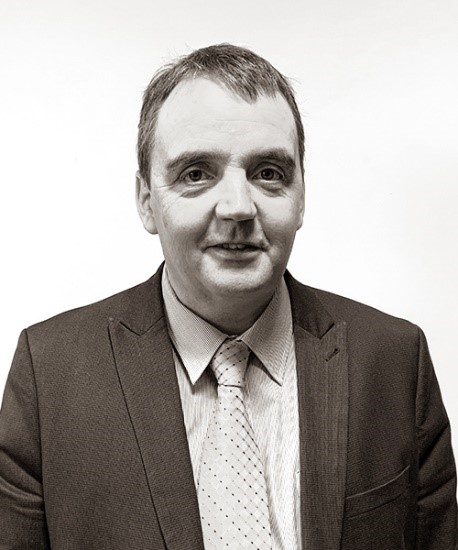 Commenting on the new partnership, FEMM Hub Director Professor Geraint Jewell said, "We are delighted to welcome Carpenter Technology to the Hub. They bring world-class expertise in the manufacture of high-performance soft magnetic materials and will greatly strengthen our activities in the manufacture of high-performance electrical machine cores."
Nir Vaks, global director of Carpenter's Soft Magnetics Centre of Excellence in the UK, added, "Since we began operations over 130 years ago, Carpenter Technology has always looked for valued partnerships. Sharing our industry experience and collaborating with our peers is at the heart of what we believe in."