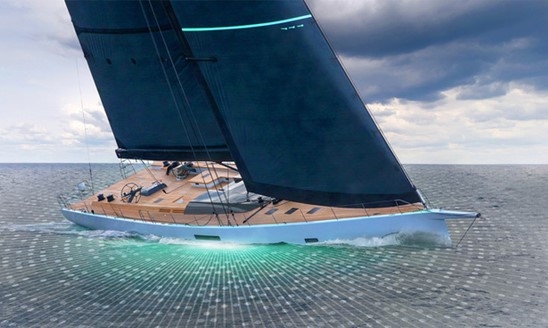 BAE Systems is racking up contracts to supply full-electric and hybrid-electric power and propulsion systems for marine and transit fleets. Among them are five high-profile projects including a luxury sailing superyacht, a fleet of buses in Vancouver, a new research vessel for the University of Vermont and, announced on September 16, two maritime feasibility studies in London, one of them involving Uber Boat on the Thames River.
In July, the company announced that it has been selected by luxury sailing yacht builder Southern Wind to provide the electric-hybrid power and propulsion system for a new high-performance superyacht. BAE will supply and integrate its next-generation system on the SW96 Nyumba, the first marine vessel to employ the company's newest propulsion technology. Work on the program will be conducted at BAE's facility in Endicott, New York.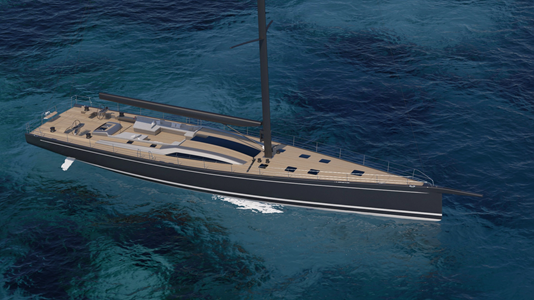 The company's HybriGen Power & Propulsion system will reduce emissions and fuel consumption for a quiet, clean, and efficient experience on the superyacht, which is designed for both long-range cruising and regatta racing. This same technology is designed to also be applicable for Southern Wind's newly launched project, the SW108 hybrid-power yacht.
BAE will also integrate a HydroGeneration mode on the SW96 Nyumba, meaning the propeller and motor will act as a generator when the vessel is sailing. HydroGeneration mode will provide vessel auxiliary power and also recharge the energy storage for a longer zero-emissions experience.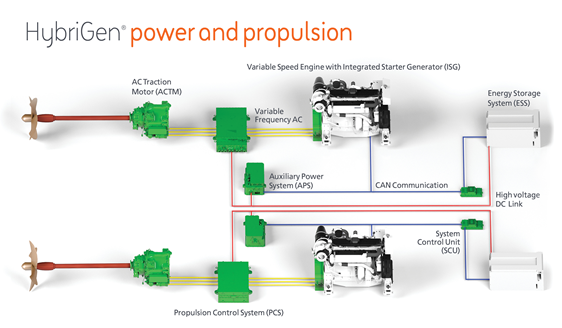 "BAE Systems' next-generation technology represents a significant investment in our electric power and propulsion applications for the marine market," said Steve Trichka, vice president and general manager of Power & Propulsion Solutions. Over 25 years, BAE has developed and integrated more than 14,000 power and propulsion systems in transit and marine markets around the globe. The company develops and services its technology at its facilities in Endicott and Rochester, UK.
The system will include an electric motor, two variable-speed generators, a lithium-ion energy storage system, and vessel auxiliary power with shore power charging. It leverages fewer, lighter and more compact components with increased electrical efficiency and high power density, says BAE. The modular and scalable design results in a flexible system tailored to a vessel's specific power and propulsion requirements.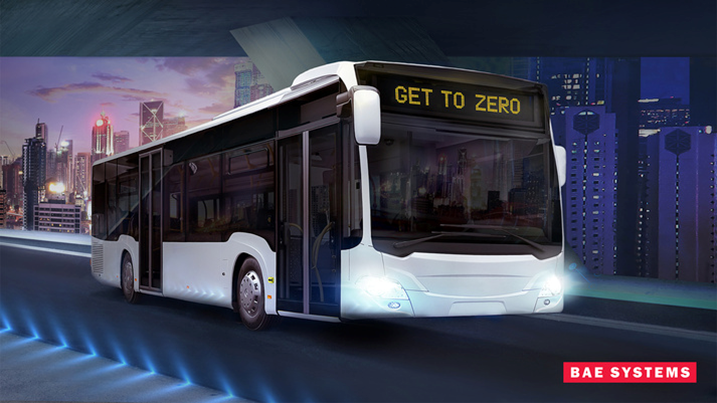 Earlier this year, BAE Systems embarked on a project to deliver all-electric propulsion systems for public buses in Vancouver, Canada. Fifteen buses will become the first in North America to be fitted with the company's next-generation Series-EV zero emission technology.
Series-EV eliminates the need for traditional combustion engines through the use of electric motors, controls and batteries, creating a clean and efficient mode of transportation. The latest version of BAE Systems' technology uses fewer, lighter, and more compact components. Its light weight, reduced number of connections, and use of advanced materials make it easy to install and extremely efficient, enabling the buses to travel longer distances on a single charge.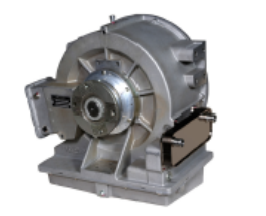 Propulsion options in the company's offerings include both AC and direct-drive traction motors such as the DDTM-100 which is a quiet, compact, lightweight motor designed for 12m buses in Europe, paratransit buses, and 30 to 35-ft buses in North America. When used with an integrated starter generator (ISG), the system provides propulsion and power for the entire vehicle.
The DDTM provides the sole source of propulsion and is sized accordingly for high power and low-end starting torque. The ISG is coupled directly to the engine crankshaft, resulting in a compact, bearingless design. The generator is sized to convert all engine crankshaft power to electrical power for use by the system, providing sufficient power for sustained highway operation at 65 mph. The high-efficiency, permanent magnet generator also powers all electric accessories.
In another recently awarded marine project, BAE Systems will supply and integrate an electric hybrid power and propulsion system for a new University of Vermont research vessel. It was selected by Chartwell Marine to supply the system, working with the vessel's builder, Derecktor Shipyard. The vessel serves as a floating classroom and lab for students conducting research on Lake Champlain. The fully integrated HybriGen Power & Propulsion system includes electric motors, variable speed generators, battery-based energy storage system, and vessel auxiliary power with shore power charging.
In London, BAE Systems, in collaboration with partners, secured funding from the UK Department of Transport to design, develop and demonstrate new power and propulsion technologies for the city, with the potential to reduce emissions across global waterways. Working across two separate projects in the city with Uber Boat by Thames Clippers, a ferry operator, and Cory, a waste to energy management company, BAE Systems will use its expertise in providing integrated solutions in electric propulsion and power management, alongside its experience in vessel autonomy.
The approach will deliver connected solutions to reduce the power demands of vessels, in conjunction with their design, to increase efficiency. The projects will also look at how onboard and shore based high power, rapid charging points can be developed to provide charging stations for vessels to keep on the move. Each project will start as a feasibility study that will show the technological and commercial viability of connected system designs.
Uber Boat by Thames Clippers operates 21 vessels along the River Thames, providing links across the city for commuters and tourists. This project will investigate how low- and zero-emission propulsion and power management technology, which includes intelligent controls, can make a positive difference in transporting people and goods around a busy capital city.
The second, separate study with Cory, the only UK recycling and waste management company to transport waste by river, will look at how low and zero-emission propulsion and power management technology, combined with autonomous capabilities can bring cleaner energy to the waste management industry. Cory already turns waste into construction materials and a clean source of energy that feeds back into London's main power grid and that could potentially supply Thames River users.
The Clean Maritime Energy Competition will expand BAE Systems' existing clean energy footprint in London, with engine drive technology already featuring on nearly 1,000 of the city's iconic red buses. The two feasibility studies start in September and will be completed by March 2022. The aim is then to produce vessel demonstrators for each project to prove the findings of the study before being adopted by the wider fleet. See www.baesystems.com.