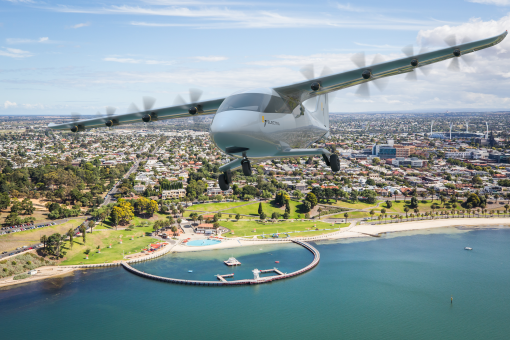 Electra.aero, Inc. ("Electra,") a next-gen clean aviation technology company, has secured purchase commitments for 180 of the company's hybrid-electric ultra-short takeoff and landing (eSTOL) aircraft, totalling more than $500 million in value. The deals are part of cooperative agreements with air service providers and infrastructure developers in multiple countries, and reflect global demand for low-emissions transportation as countries strive to meet carbon reduction targets.
Electra has signed agreements with Flapper, the largest on-demand private aviation platform in Latin America, and with Skyportz, Australia's trailblazing advanced air mobility infrastructure developer. Electra previously announced an agreement with the leading global vertical flight operator Bristow Group. Combined, the three partnerships give Electra an inside track on the design, operation, ground support, and marketing of its innovative aircraft.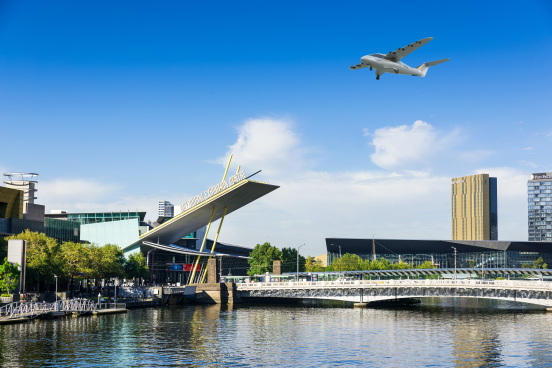 With less fuel burn and emissions per passenger than a personal car, Electra's hybrid-electric aircraft supports global emissions reduction targets. The fixed-wing aircraft will initially carry up to seven passengers and a pilot or 1800 pounds of cargo up to 500 miles in all weather conditions. Its ability to take off and land in just 100 feet, with in-flight battery recharging, enables flight operations from places previously inaccessible by flight, including urban rooftops and corporate parking lots. Electra's technology delivers 2.5x the payload and 10X longer range with 70% lower operating costs than vertical takeoff alternatives, proving that climate friendly technology can also be cost-effective.
"These strategic agreements go beyond the technological development and manufacturing of the aircraft," said John S. Langford, Founder and CEO of Electra.aero. "They chart the entire ecosystem needed for its successful operation, ground support, and customer use that together validate the commercial viability and market confidence in our eSTOL aircraft." The global urban and regional advanced air mobility market that Electra serves is forecast by Morgan Stanley at $1 trillion.
Flapper On-Demand Private Aviation Platform
Flapper is Latin America's leading charter flight reservation platform, offering near real-time online booking for passenger and freight cargo services for a fleet of over 730 aircraft. Its on-demand service saves hours of travel time between congested cities and airports in a region considered the most urbanized on the planet, with over 80% of its population in cities. Under a Memorandum of Understanding (MOU), Electra will be Flapper's preferred aircraft provider for 5-plus seat regional air services. As Electra's preferred service provider in Brazil, Flapper commits to purchase 15 Electra eSTOL aircraft with an option for 15 more planes. The two companies will jointly pursue new route networks including for heliport operators and real estate developers and investors.
"Our transition to sustainable electric aircraft is expected to achieve 40% savings in our operational costs, and open our service to new destinations," said Paul Malicki, CEO of Flapper. "With Electra's eSTOL plane, we look forward to offering our customers unparalleled urban and regional air mobility in cities such as São Paulo, Bogotá, Santiago de Chile or Ciudad de Mexico – all at a fraction of the cost of a helicopter ride."
"Latin America is a key urban air mobility market, and the city of São Paulo, Brazil operates the largest passenger helicopter fleet in the world," noted Langford. "Together with Flapper we'll deliver a quieter, more economical aircraft to this market that slashes fuel burn by 70% versus helicopters, helping to preserve Brazil's natural beauty and unique biodiversity through a low carbon footprint."