Novanta, a manufacturer of motion control and robotic components, has acquired Schneider Motion Control USA for $115 million and ATI Industrial Automation for about $172 million. Now, through its growing lineup of products including many motors, drives and encoders, the company becomes an even greater force in the application of magnetic and other technologies for precision motion control. The moves deepen its product lines for medical, robotics and advanced technology equipment manufacturers and offer synergy with Celera Motion, another of its business units.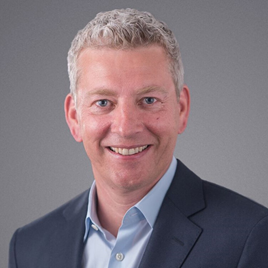 "SEM and ATI are fantastic businesses which are excellent strategic additions to Novanta, expanding our positions in high growth markets," said Matthijs Glastra, CEO of Novanta. "With the addition of these businesses to our precision motion segment, we now offer some of the most sophisticated technology solutions available in the precise motion and robotics space.
Novanta completed the two deals in October and is renaming the Schneider unit to Novanta IMS. Started 35 years ago as Intelligent Motion Systems, it develops solutions for applications demanding highly precise, controlled movement in areas including medical instruments, lab automation, robotics and other advanced manufacturing applications. With about 60 employees and headquartered in Marlborough, Connecticut, it specializes in brushless motor technology, integrated motor drives and electronic controls.
"We have been committed to developing innovative motion control solutions since we were founded in 1986 as Intelligent Motion Systems, so our new name Novanta IMS is a nod to our roots," said Eric Klein, general manager at Novanta IMS. "We are looking forward to maintaining the same level of consistent support and high-quality products under our new ownership as we have for nearly 40 years."
Novanta IMS will work closely with Celera Motion, a provider of motion control components and subsystems for OEMs in medical and advanced industrial markets. Together, they plan to expand into new applications and markets, creating new synergies between teams, leveraging their best marketing strategies and increasing their customer bases and distribution networks.
"We are excited to collaborate with the incredibly talented team at Novanta IMS," said Kalpana Singh, president & general manager of Celera Motion. "The team's extensive expertise and experience are major assets in helping us broaden our reach into new markets." For more info, see www.novanta.com.