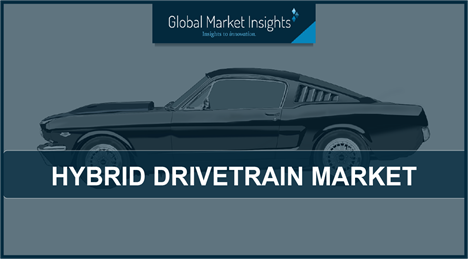 The global hybrid drivetrain market size is expected to witness robust growth in the forthcoming years due to the escalating demand and sale of hybrid automobiles. An increase in greenhouse gas emission levels over the years, primarily from the transportation sector along with the rising environmental damage done by fossil fuel-powered automobiles has led to the intervention by governments across the globe.
The hybrid drivetrain market is set to grow from its current market value of more than $80.69 billion to over $ 385 billion by 2027; as reported in the latest study by Global Market Insights Inc.
The government agencies are constantly offering fiscal incentives like large tax benefits and incentive programs in a bid to encourage the adoption of sustainable transportation variants. Developed and developing nations are introducing policies to control the rising environmental pollution. In certain countries like China and Norway, hybrid automobiles are subjected to nearly 20% credit of registration levies and extend other benefits like toll tax to parking charges exceptions.
The coronavirus pandemic has largely affected the sale of hybrid vehicles due to the strict lockdown announced by the governments globally in order to control the rising cases of coronavirus. Additionally, the temporary closure of factories along with the restriction in the movement of the people and raw materials has also hit the production of units. However, gradual relaxation announced by the governments to revive the economy along with the declining cases of coronavirus will boost the manufacturing of vehicles.
Increasing adoption of Full HEVs
Full HEVs have gained considerable demand over the years owing to the advancement in technology providing high range capability. Many of these cars boast of enhanced efficiency in synchronized propulsion mechanisms. The system also comes with larger batteries to accommodate greater energy requirements for an extended range. Leading auto maker have explored many markets for their full hybrid electric vehicles, opening up opportunities for other variants of the cars to enter the fray. Hybrid drivetrain market share form full HEVs segment will register around 25% CAGR up to 2027.
APAC to emerge as a prominent HEV market
Regionally speaking, Asia Pacific hybrid drivetrain industry has recorded exponential growth due to the improvement in the regional economic conditions along with urbanization in the region. It has boosted the sale of personalized motor vehicles. Various efforts from nations like India and China have been placed to control the use of fossil fuel cars, promote efficient variants and have also witnessed a rise in the share of clean energy-operated automobiles. APAC held around 60% of global hybrid drive train industry share during 2020.
Consistent investments in drivetrain development
The increasing adoption of plug in hybrid electric vehicles due to the surging awareness among the people regarding their advantages has encouraged hybrid drivetrain manufacturers to develop advanced solutions. These companies are entering into partnerships, merging and acquiring to expand their global presence as well as to achieve a competitive edge. Some of the auto manufacturing companies are bringing new variants of their cars, offering new prospects for drivetrain producers.
For instance, in 2021 Honda confirmed that is Honda Fit will be released in South Africa with a Hybrid CVT model, enabling the company to get back into the hybrid car space. Toyota has also hinted at a new Tundra model with a V6 Hybrid version, indicating the trend for hybrid drivetrains in pickup trucks.
Author Bio: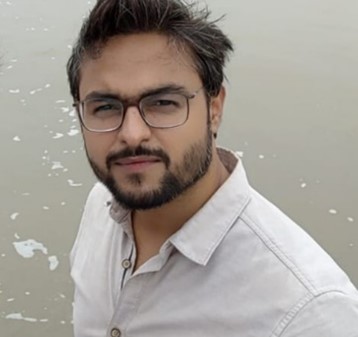 Naman Shrivastava
Content Writer at Global Market Insights.
Despite having experience of over two years in technical aspect of Digital Marketing, Naman always had a keen interest in writing. An MBA in Marketing, he currently works as a full-time content writer and his other interests include cooking, singing and biking.