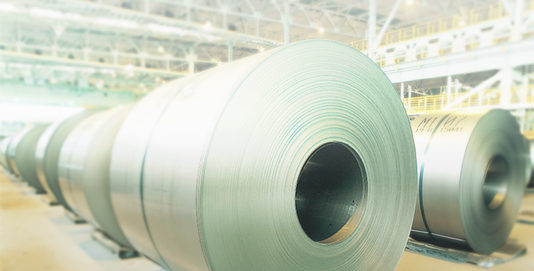 Nippon Steel Corporation has filed lawsuits against Baoshan Iron & Steel Co., Ltd., a Chinese steelmaker, and Toyota Motor Corporation asserting the two companies have infringed upon its patent relating to non-oriented electrical steel sheets, typically used in the iron cores of motors for vehicles.
Nippon announced the legal moves in October, also seeking a preliminary injunction to prohibit Toyota from manufacturing and selling vehicles that use the sheets. Filed in Tokyo District Court, the lawsuits seek compensatory damages of about $175 million each from the two defendants.
In addition, Nippon Steel has filed a petition for a preliminary injunction before Tokyo District Court prohibiting Toyota from manufacturing and selling motor-driven vehicles using non-oriented electrical steel sheets that infringe upon its patent.
Nippon Steel makes a several brands of non-oriented electrical steel sheet, notably Hilitecore, Homecore and Hiexcore, that it says offer superb magnetic properties with only minimal deviation, made possible by its advanced production equipment and manufacturing technology.
Electrical steel sheet is widely used as the fundamental material to produce iron cores for electric generators in power plants, electrical products, motor-driven vehicles, and vibration motors in mobile phones. Non-oriented electrical steel sheets have crystal orientation precisely controlled so as to demonstrate isotropic in-plane magnetic properties. They are widely used in the iron cores of rotating machines such as motors.
A year ago, as reported then in Magnetics Magazine, the company raised its investment to nearly $1 billion at two of its plants in Japan to increase production capacity and improve quality of its electrical steel sheets. The moves were designed to boost its capacity 40% by the first half of 2023 to meet rising demand for transformers and electric vehicles. For more info, see www.nipponsteel.com.