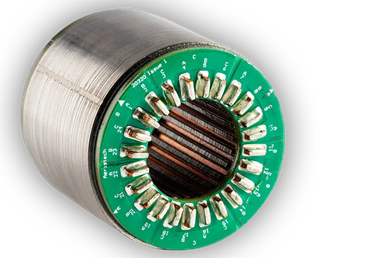 Aeristech, a UK-based developer of permanent magnet motors that can accelerate to 160,000 rpm in less than a second, is moving resolutely to position its power-dense technology into the heart of systems for advancing fuel cell and other forms of e-mobility, and industrial applications. Along with a £5.15m funding, it has recently become a partner in e-powertrain technology consortiums with GKN Aerospace, Cummins and the Advanced Propulsion Centre, and linked up with supercharger manufacturer Sprintex to establish a presence in Asia-Pacific markets.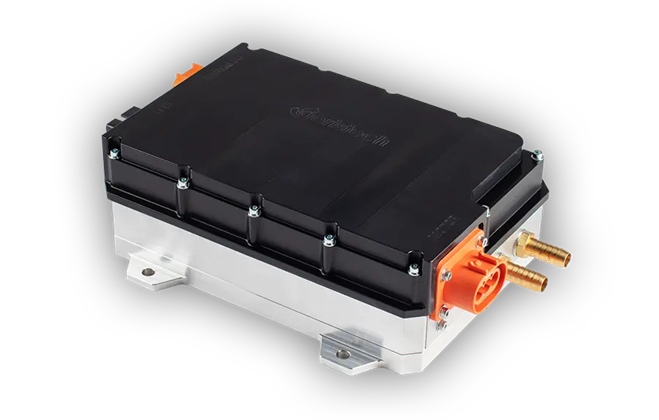 Its key innovation, says the company, is a unique control architecture for permanent magnet variable-speed electric motors. The motor design is optimized to make the most of the technology, allowing for higher current with shorter windings. The innovation allows Aeristech motors to generate less heat and to be smaller than other motors of the same power, delivering greater power density. "Our unique, patented controller architecture is core to everything we do. It unleashes the full capability of permanent magnet electric motors by delivering current in ways that no-one else can," says the company. It has developed a range of products based on its core technology such as electric superchargers, industrial air compressors and fuel cell compressors.
In April it raised £5.15m in a private funding round led by investors Sabien Technology, Vela Technologies and SAIC Venture Capital to support further development of its e-boost technologies for hydrogen fuel-cell, hybrid-electric and internal combustion engine powertrains with plans for additional staffing and adding new test cells.
"As the world takes action to reduce emissions from transport and deliver new forms of mobility, such as hydrogen powered vehicles, it will need new and better electric motor technologies. This is where Aeristech is focused on making a difference," said Richard Wall, executive chairman.
Partnerships with aerospace innovators ZeroAvia and GKN Aerospace have begun recently, working on the development of new low carbon hydrogen-electric powertrains for aviation, a sector where power density is crucial. For both ZeroAvia's HyFlyer II and GKN's H2GEAR projects, which aim to deliver some of the first commercially available hydrogen-electric propulsion systems for aviation, Aeristech is providing its technology for advanced hydrogen fuel cell compressors.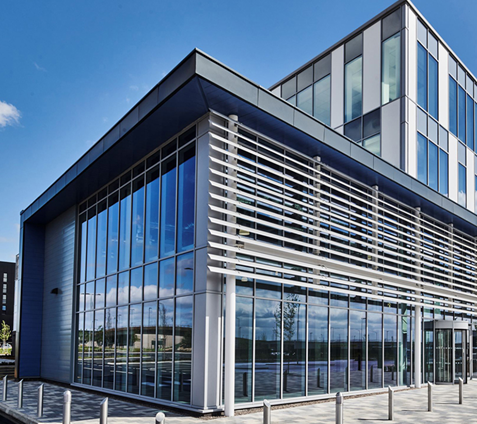 The H2GEAR program will be centered at GKN Aerospace's Global Technology Centre in Bristol, the company's new collaborative space for research and development. "Hydrogen-powered aircraft offer a clear route to keep the world connected, with dramatically cleaner skies," says Russ Dunn, chief technology officer for GKN Aerospace. "Working with our partners, and made possible by government investment, we will develop and industrialize the breakthrough technology to fly aircraft with zero CO2 emissions by the mid-2020s."
Supported by £27M of government funding that is matched by GKN Aerospace and its partners, the H2GEAR program aims to develop a liquid hydrogen propulsion system for sub-regional aircraft that could be scaled up to larger aircraft, using fuel cells to convert the liquid hydrogen to electricity.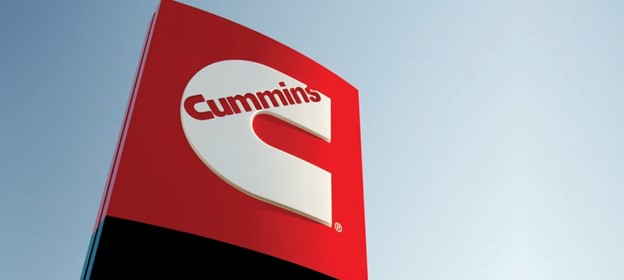 In the Trident Project, led by Cummins and also funded by the UK government, Aeristech is joining the effort to accelerate the development of air handling technologies for hybrid and fuel cell powertrains and build a supply chain for a new generation of heavy-duty turbochargers.
"The funding that Cummins and our partners received from the Advanced Propulsion Centre is critical to helping us deliver CO2 and fuel consumption improvements across a variety of power solutions," notes Brett Fathauer, executive director of research and engineering for Cummins Turbo Technologies. "Additionally, we expect to accelerate our development of air handling technologies for hybrid and fuel cell powertrains by three years." 
Cummins and the consortium partners aim to create a game-changing energy recovery platform which delivers CO2 and fuel consumption improvements across a variety of sustainable power solutions, understanding that electric alone may not be suitable for some applications.
"Working with Cummins in a partnership of this caliber is an outstanding opportunity to use our electric motor technologies in next-generation powertrains for hydrogen-fuel cell powered vehicles. Our technologies deliver the high performance and efficiency needed to increase the power output of the fuel cell by forcing air into the fuel cell engine using an electrically driven turbocharger," said Duncan Kerr, CEO of Aeristech.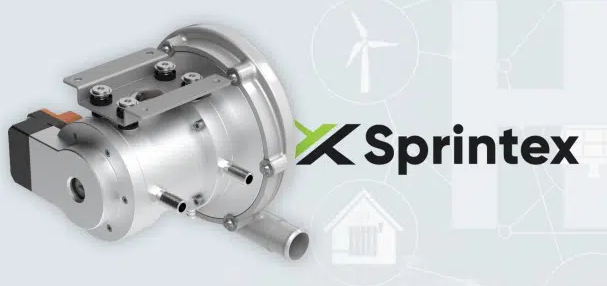 In September, Aeristech appointed Sprintex, an Australian based manufacturer of superchargers, to serve as a motor supplier and sales representative. Sprintex will manufacture three types of motor assembly for Aeristech based around its core designs, and will also become a sales representative increasing Aeristech's presence, particularly in the Chinese industrial market.
"We are delighted to initiate this partnership with Sprintex", said Wall. "The addition of the engineering resources of Sprintex to our team will help to accelerate product development in key power ranges. Sprintex commercialization resources will bolster our revenue growth particularly in the Asian markets."
"This strategic collaboration will stimulate the excellent synergy between the two companies on product development, global resources for supply chain and sales," noted Jay UIpton, Sprintex managing director. Sprintex designs and manufactures superchargers for use in a wide variety of combustion engines, industrial and hydrogen fuel cell applications.
For more info, see www.aeristech.co.uk and www.sprintex.com.au.