Niron Magnetics and CorePower Magnetics, two start-ups in the U.S. working on building electric motors and power electronics components free of rare-earth magnets, are in the path of numerous venture and technology development fundings to support commercialization of their visions.
Minneapolis-based Niron is developing what it calls the world's first high-performance permanent magnets free of rare earths. It brought in $21.3 million in new financing in August as the Volvo Cars Tech Fund and Volta Energy Technologies joined existing investors Anzu Partners and the University of Minnesota. Niron is using the funding to build its pilot production facility in Minnesota and accelerate the development of its technology.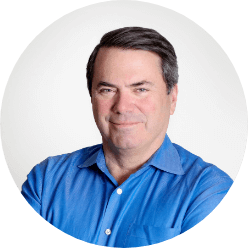 "The demand for more sustainable vehicles, power generation and electronic devices should be met with innovation in the magnets that drive these technologies, rather than increasing the mining for rare earth materials," said Andy Blackburn, CEO of Niron Magnetics. "This new funding from investors like Volta Energy Technologies and Volvo Cars Tech Fund shows that there is strong global interest in making our unique Clean Earth Magnet technology widely available."
The first generation of Niron's "Clean Earth Magnet" will offer a magnetic field strength of approximately 0.9 Tesla and will address a wide range of applications from audio speakers, magnetic sensors and consumer appliances to industrial motors and automotive accessory motors, says the company. Plans call for its second-generation magnet to offer a magnetic field strength of 1.5 Tesla and address higher torque density applications and high operating temperatures including electric vehicle drivetrains and wind turbines. The company's strategy calls for sampling in limited quantity to selected partners who can collaborate closely with Niron to design the magnets into suitable high-volume applications.
"By investing in the technological advancements happening at Niron, we are able to help build a more sustainable electric economy from the inside out," said Pratik Budhdev, global investment director of Volvo Cars Tech Fund. "We look forward to working with the team to further enhance their roadmap of rare-earth free magnets that can help make a low carbon economy more accessible."
Niron's manufacturing process combines breakthroughs in nanomaterial engineering with well understood, mature metallurgical methods to deliver high performance magnets at less than half the cost of alternatives, it says. Its manufacturing techniques precisely control and manipulate the crystal structure of Iron Nitride to obtain high strength magnets.
Both companies are part of a Small Business Innovation Research (SBIR) effort funded by the U.S. Department of Energy's Vehicle Technology Office that began about the same time. The program seeks to establish a foundation for technology transfer and commercialization of CorePower's axial motor technology developed at Carnegie Mellon University with Niron's iron nitride rare earth-free permanent magnet technology for electric vehicles.
The program represents the third successful SBIR program for CorePower, based in Pittsburgh. Earlier, it successfully wrapped up a phase one Air Force SBIR focused on high temperature inductors for hybrid electric aviation; it also took part in a program with Carnegie Mellon University and University of Pittsburgh funded by the U.S. Defense Advanced Research Projects Agency. This six-month effort centered on applying the company's technology across an array of Department of Defense applications for inductors, transformers and high-speed motors.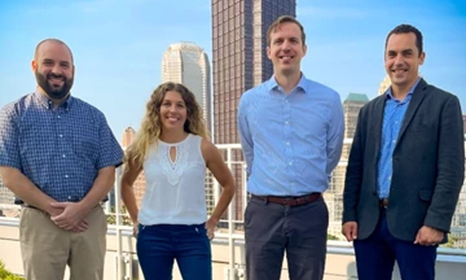 In September, CorePower took on a new home, establishing its headquarters at Pittsburgh's Energy Innovation Center. "We're thrilled to call the Energy Innovation Center home," said Dr. Samuel Kernion, CEO. The company has collaborated with the University of Pittsburgh Swanson School of Engineering to access incubator space where it will establish corporate offices as well as lab space for the manufacturing and assembly.
CorePower's central technology is to produce metal amorphous nanocrystalline magnetic cores with scalable, in-line manufacturing processes. The patented materials and processes address three key challenges: thermal management, power density and efficiency. Its processes provide the ability to spatially engineer magnetic core properties to optimize performance across these dimensions.
Its materials represent a new class of metal amorphous nanocrystalline FeCo and FeNi alloys, capable of withstanding tension annealing, it says. "The unique material properties of these alloys provide flexibility and control in engineering the magnetic core properties in our products. Our in-line processes apply time-varying mechanical, magnetic or other applied fields to engineer for ultimate magnetic core performance. This process transforms amorphous metal ribbon into spatially tuned, high performance magnetic cores for power electronics components."
For more info, see www.nironmagnetics.com and www.corepowermagnetics.com.