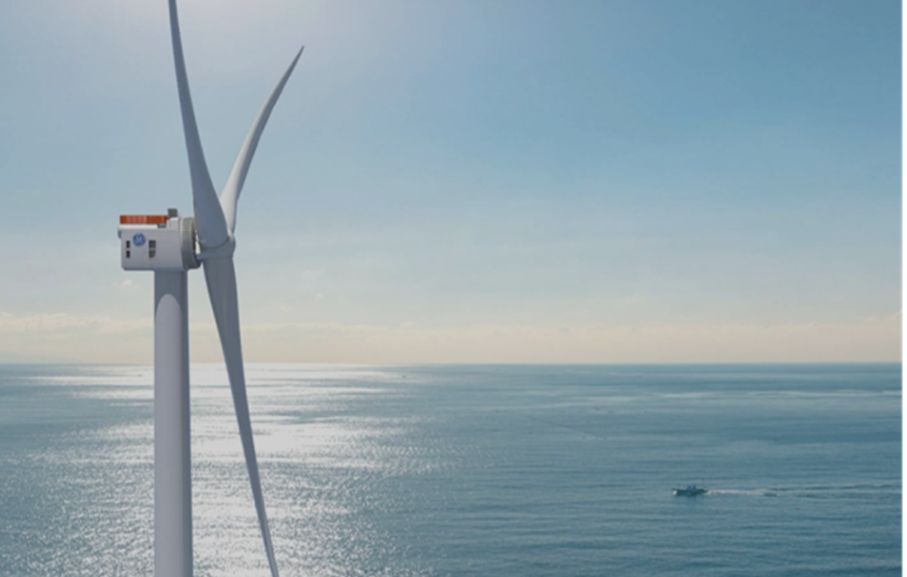 With financing of all three project phases now in place, a total of 277 giant permanent-magnet turbines from GE Renewable Energy are destined to harvest energy from the wind at Dogger Bank in the North Sea at what is expected to become the world's largest offshore wind farm. Upon completion, the Dogger Bank Wind Farm, located between 130 km and 190 km off the northeast coast of England, is designed to power up the equivalent of six million homes annually in the UK or about 5% of the country's electricity demand.
The latest financing package covered the project's third 1.2 GW phase, bringing In the funds for building another 87 of the massive turbines, these ones even more powerful than earlier models. It also marks the first commercial order for the upgraded version of GE's Haliade-X offshore wind turbine platform, the first in the world to operate at 14 MW.
It brings to a close the funding of nearly £3 billion for the project which is led by a consortium of energy companies SSE Renewables, Equinor ASA and Eni. The financings have been made by a number of institutions, among them GE Energy Financial Services. Construction of the first two phases is already underway, with a total of 190 of GE's Haliade-X 13 MW offshore wind turbines to be installed. First power is expected in Summer 2023 and Summer 2024 for Dogger Bank A and B, respectively, with commercial operations to follow around six months later and the third phase to follow.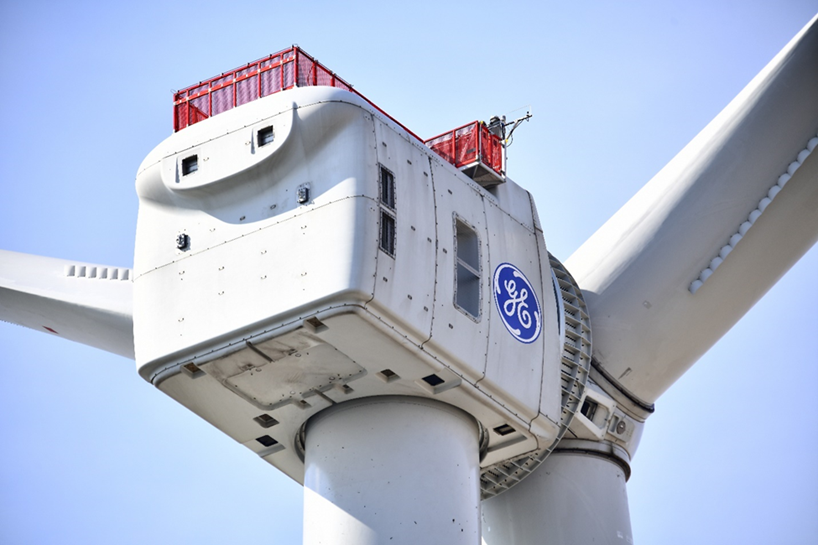 The Haliade-X turbines have become an important wind energy platform for GE. Through continued progressive development, they now feature 14 MW, 13 MW or 12 MW capacity, each with a 220-meter permanent magnet rotor and a 107-meter blade. The generator weighs about 150 tons and sits hundreds of feet above the waves. They have been selected for multiple projects offshore New England in the Atlantic Ocean, part of GE Offshore Wind's global project pipeline of over 7.4 GWs.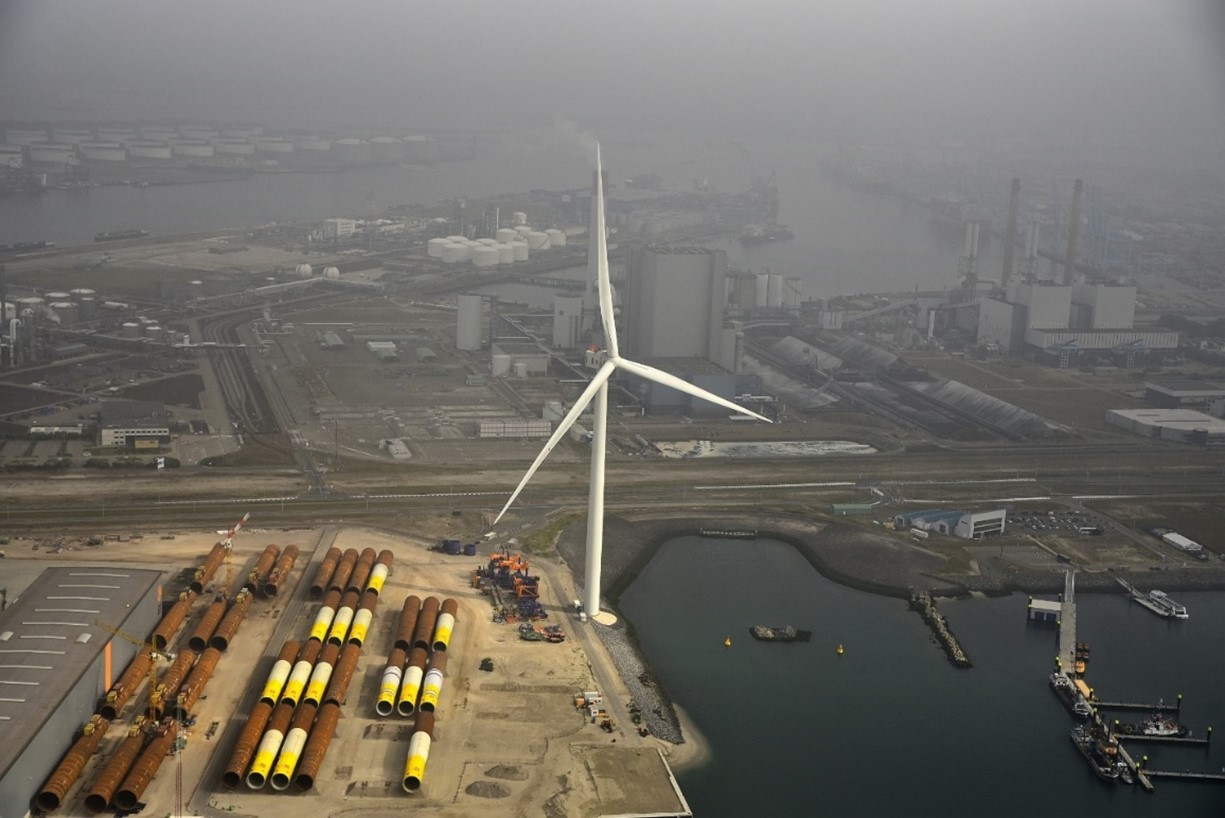 A prototype in the Netherlands port city of Rotterdam has been operating for more than two years, making it the first 10+ MW offshore wind turbine to achieve this milestone. Since its commissioning in 2019, GE Renewable Energy has utilized its experience in operating and optimizing the performance of wind turbines to uprate it to 13 MW and 14 MW. One 14 MW turbine can generate up to 74 GWh of gross annual energy production, saving up to 52,000 metric tons of C02, which is the equivalent of the emissions generated by 11,000 vehicles in one year. All the electricity generated by the prototype is purchased by Eneco, a Dutch utility company.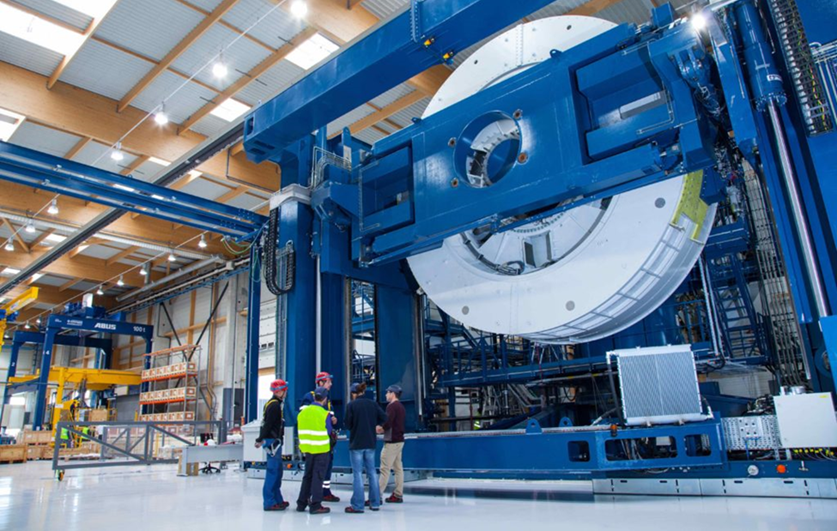 GE makes the Haliade generators and turbines at its factory in St. Nazaire, France. The machines float down the manufacturing line on an air-cushion system that reduces the need for cranes inside the plant. The site also has its own test bench. Workers test every generator before it leaves the factory, rather than ship them elsewhere for testing. The first GE nacelle with the permanent magnet generator left the plant in 2016.
GE Renewable Energy is a $16 billion business with one of the broadest portfolios in the renewable energy industry, combining onshore and offshore wind, blades, hydro, storage, utility-scale solar, and grid solutions as well as hybrid renewables and digital services. It has nearly 40,000 employees operating in more than 80 countries. See www.ge.com/renewableenergy.