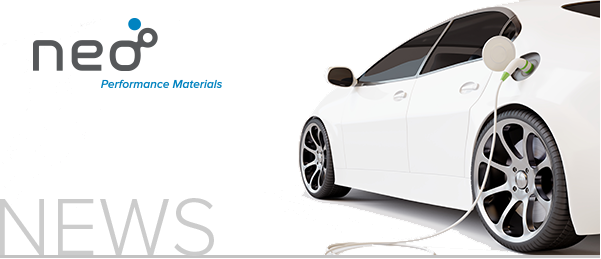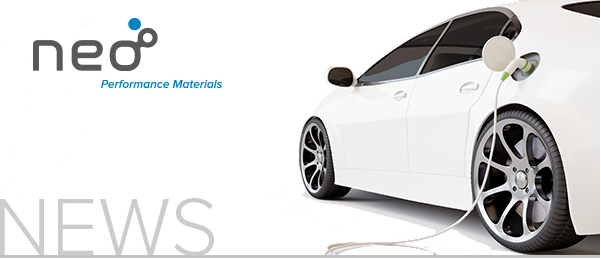 Neo Performance Materials reports strong financial results for the most recent year with its Magnequench unit, considered a bellwether for the magnetics industry, rebounding dramatically in both sales volume and revenues amidst an environment of increased demand and higher prices for magnetic materials. 
"The Neo team delivered an outstanding performance in 2021, despite a challenging global landscape," said Constantine Karayannopoulos, CEO. "That landscape is even more challenging today with the recent developments in Europe. Our Estonian facility is the only commercial producer of rare earths in Europe and one of only two producers of aerospace-grade tantalum and niobium in the EU and it has not been impacted by the tragic events in Ukraine.  We are working with our advisors to monitor developments closely and we are in close and frequent contact with Estonian government officials, who continue to encourage us to maintain – and expand – our operations there."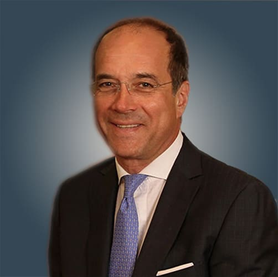 "A key business focus now is meeting the rapidly growing demand for magnetic rare earths in Europe, which are needed by electric vehicles and high-efficiency electric motors. We are partnering with industry and government leaders across Europe with an aim toward helping us establish production in Europe of sintered neo magnets to help meet this demand using rare earth feedstock from North America and elsewhere. Magnetic rare earths and global decarbonization go hand in glove. Neo is committed to helping Europe, North America and other regions respond to rising consumer demand for these sustainable technologies." 
For the year ended December 31, 2021, volumes in the Magnequench segment saw a rebound and strong growth compared to prior periods.  The year ended December 31, 2020, was significantly impacted by slowdowns and shutdowns in the economy primarily due to impacts from COVID-19.  Volumes began to recover in the fourth quarter of 2020 and continued throughout 2021.  Despite a tempering of volumes in 2021 due to the pandemic and a slowdown in automotive production due to the global semiconductor chip shortage and the global logistic challenges, sales volumes of Magnequench powders grew by 21% over the prior year and by over 9% compared to the year ended December 31, 2019 (pre-COVID period).  In addition, Magnequench compression-molded magnet volumes more than doubled over the prior year, continuing the high growth rate achieved since Magnequench began producing and selling compression molded magnets in late 2019. 
Focusing on key macro growth trend continue to yield positive sales volume growth in areas such as compression magnets and electrified-automotive applications, including traction motors and pumps, has paid off, notes the company. Magnequench margins benefited from increased volumes and better absorption of fixed costs as well as the lead-lag impact of prices rising in rare earth components of its powder composition.  Although Magnequench has strategically structured most of its sales contracts to contain pass-through pricing provisions for rare earth raw materials, in the year ended and three months ended December 31, 2021, Magnequench benefited significantly from the timing of implementation of these price increases with having some lower-cost inventory on hand. 
Overall, Neo tallied $539 million in revenues for 2021, up 55% from the previous year. In the Magnequench unit, sales volume climbed from 5,016 to 6,090 tons, revenues jumped 72% from $153 million to $264 million, and earnings rose 60% from about $30 million to $48 million. For more info, see www.neomaterials.com.