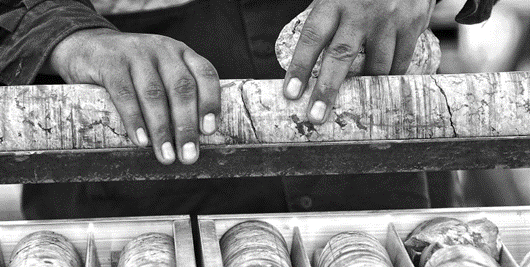 Amidst skyrocketing prices for neodymium rare earths, with $30 million in new funding from the Australian government, and with South Korea stepping up to position itself as a favored buyer, Arafura Resources is gaining momentum in its trek to become an important new supplier of the prized magnetic mineral. The company's Nolans Project in northcentral Australia is shovel-ready and can be a significant source of Neodymium-Praseodymium (NdPr), the company says. Key investment decisions about proceeding with the project are due later this year.
As a long-term, capital-intensive undertaking the project is enjoying a big lift from rising prices and demand for its commodity. In its latest quarterly update issued April 29, Arafura notes that NdPr prices have continued to rise, hitting above US$165/kg on March 22. This posts a gain of more than triple the price of less than $45 two years earlier.
China is increasing output, but global demand remains high and supplies are tight, the company noted. China's Ministry of Industry & Information Technology increased official rare earth oxide quotas during the quarter by 20% from 162,000 tons to 194,000 tons due to supply shortages and surging demand for renewable and green energy applications. Total official Chinese supply is now mainly controlled by new entity China Rare Earth Group and China Northern Rare Earth Group following the strategic reorganization of rare earth assets to facilitate greater market operational oversight and pricing power. Supply of NdPr from China's southern processing provinces remains tight with limited availability brought on by government restrictions and suspension of rare earth mines, and processing facilities unable to meet newer operating standards set by MIIT.
Meanwhile, Arafura was awarded a grant of $30 million in March from the Australian government to contribute to the construction of a $90 million rare earth separation plant at Nolans. Located 135 kilometers north of Alice Springs in the Northern Territory, it has the potential to supply around 5% of world NdPr oxide demand, figures Arafura. "This grant is an exciting milestone for Arafura, recognizing the strategic significance of the Nolans Project and its place in the future of critical minerals processing in Australia," Arafura Managing Director Gavin Lockyer said.
In another important step for the company, South Korea has come forward to position itself as a favored trading partner for purchasing output from the project, generally seen as a move to bolster the supply chain of Neodymium magnets for its automotive and windpower industries.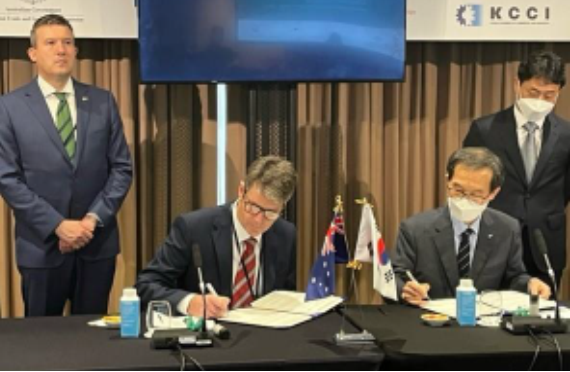 Earlier this year, Arafura signed a joint statement of cooperation with the Korean Government Agency KOMIR. The agreement was signed by Mark Southey, chairman of Arafura (seated left) and Kyu-Yearn Hwang (seated right), president of KOMIR. Arafura and KOMIR will focus on expanding cooperation in several areas including information sharing on the development of the Nolans project for participation by Korean investors, the import of rare earth products into Korea and the use of strategic stockpiling.
"The coming 12 months is a particularly significant period as we continue to work toward a final investment decision for Nolans in the second half of 2022, while simultaneously progressing advanced negotiations on senior debt facilities and offtake agreements," said Southey at the ceremony. For more info, see www.arultd.com.