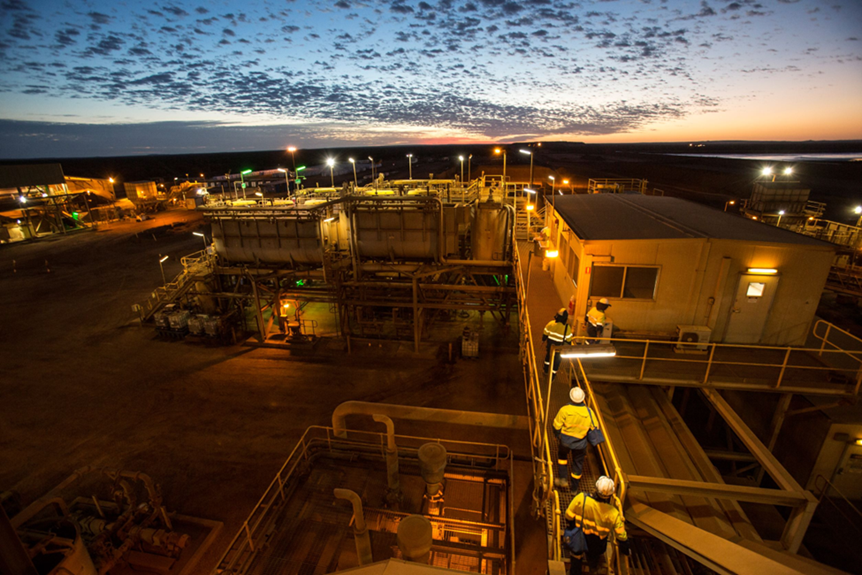 The American subsidiary of Australian-based Lynas Rare Earths has been awarded a follow-on contract for approximately $120 million by the U.S. Department of Defense (DoD) to establish a first of its kind commercial heavy rare earths (HRE) separation facility in the United States.
Announced June 13, the deal supports Lynas to establish an operating footprint in the U.S., in this case for the production of separated HRE products to complement its light rare earth product suite. The deal is part of broad government backing to several suppliers that can secure access to domestically produced HREs deemed essential to the development of a robust supply chain for defense and industry needs.
Lynas has been working with the DoD since 2020 in progressive steps on the plans. This latest contract turns on the green light for a full-scale commercial HRE facility to become operational in 2025. The plant will be co-located in the Texas Gulf Coast area with a light rare earths separation facility previously announced and half-funded by the DoD.
Feedstock for the facility will be a mixed rare earths carbonate produced from material sourced at the Lynas mine in Mt Weld, Western Australia. Lynas will also work with potential third party providers to source other suitable feedstocks as they become available, the company said.
"The development of a U.S. Heavy Rare Earths separation facility is an important part of our accelerated growth plan and we look forward to not only meeting the rare earth needs of the U.S. Government but also reinvigorating the local rare earths market," said Amanda Lacaze, CEO of Lynas Rare Earths. "This includes working to develop the rare earths supply chain and value-added activities." For more info, see www.lynasre.com.