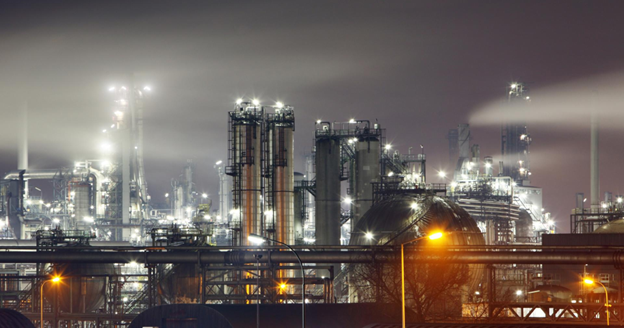 When Mexico's biggest refinery starts up late this year, 19 powerful induction motors from GE Power Conversion will provide the heavy lifting for water cooling tower pumps designed to keep the plant operating reliably and efficiently in support of the country's efforts to become more energy self-sufficient. The pumps are made by Ruhrpumpen, also no stranger to electromagnetic technology as a manufacturer of permanent-magnet magdrive pumps.
The motors are part of GE's optimized C7 Series MV induction motors. Located in Dos Bocas, the refinery is slated to become the largest in Mexico. Construction began in June 2019. Anticipated to produce 340,000 barrels per day, it is destined to play a key role in Mexico's National Refining Plan in efforts to become more energy self-sufficient.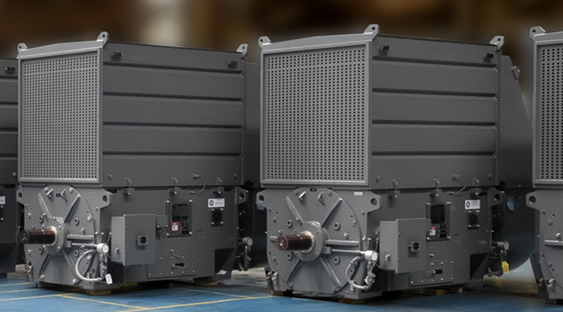 The innovative electromechanical design of the motors promotes high efficiency to support energy savings and low noise levels to help reduce environmental impact, says GE. With increased power density and state of the art manufacturing, the C7 Motors are optimized to support a refinery of such a large caliber. Rated as medium power induction motors, they feature a standard set of frame, rotor and stator components that can fit into most application configurations. They generally operate at 50/60 Hz, with outputs ranging up to 6,000 kW (9,000 HP) and have 2-12 poles.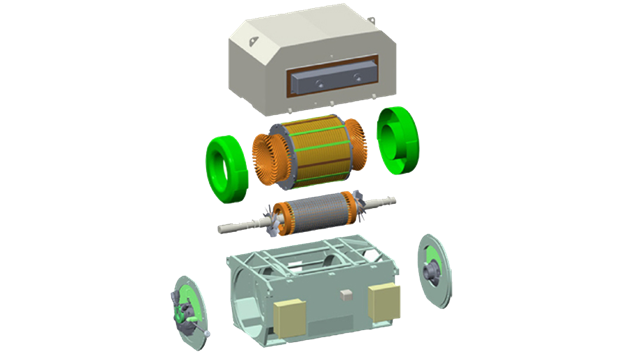 "We're excited to be a part of this momentous initiative and see our equipment play a role in supporting an entire country as it works towards achieving energy self-sufficiency. It's been a pleasure to partner with Ruhrpumpen on this project and to continue delivering high-quality technology and more reliable and sustainable electrical solutions for industrial applications," said Gagan Sood, GE Power Conversion Americas CEO.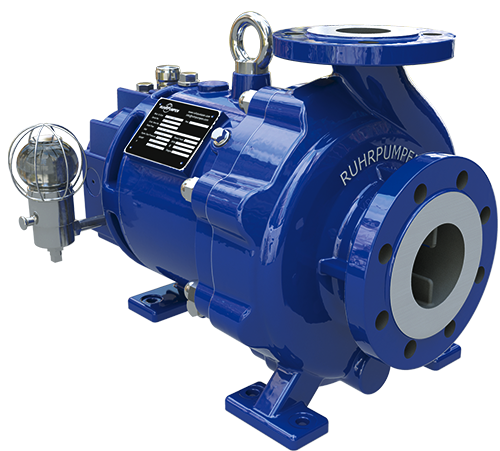 Like GE, Germany-based Ruhrpumpen holds significant expertise in magnetic technology. A global manufacturer of industrial pumps for many applications, it makes an extensive line of magdrive pumps for complex chemical processing particularly at facilities handling corrosive fluids.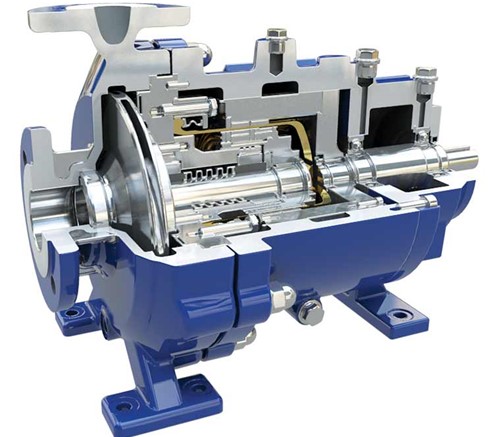 The seal-less magdrive pumps rely upon a permanent-magnet coupling between the wet end of the pump and the motor that forms a static containment shell to completely seal the liquid end by creating a pressure boundary. The pumps require less maintenance since they do not use gland packings or mechanical seals. They are also a highly reliable alternative against traditional sealed pumps where potential leakage of fugitive emissions is a concern. They are typically applied to equipment used for handling toxic, volatile, highly corrosive, acidic and costly liquids.
For more info, see www.gepowerconversion.com and www.ruhrpumpen.com.