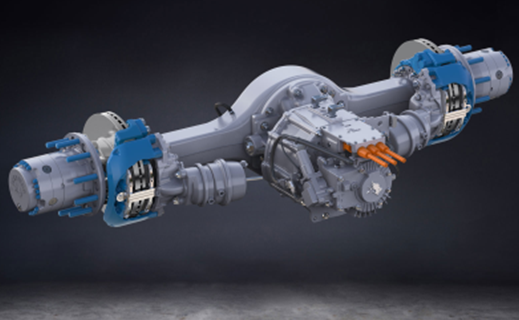 Diesel-engine manufacturer Cummins says it believes e-axles are the critical integration point in vehicle electrification as it prepares to finalize its $3.7 billion acquisition of component maker Meritor by the end of the year. Meritor, meanwhile, continues to build its portfolio of e-propulsion axles and other systems for advancing technology and market clout in electrification – all likely soon to accrue to Cummins.
More than 300 electric powertrains have now been produced and assembled in Meritor's Asheville and Forest City, North Carolina facilities and approximately 350,000 miles have been logged on commercial vehicles equipped with the company's flagship 14Xe single or tandem electric powertrain. "Meritor's 14Xe ePowertrain is adaptable to customer application requirements and delivers cutting edge, zero emissions transportation. We're proud of the milestones we're achieving to offer this best-in-class, premium solution to the market as the electric evolution accelerates," said Tim Bowes, senior vice president and president, Electrification, Industrial and North American Aftermarket at Meritor.
The innovative design of the powertrain provides efficiency, performance, weight savings and enhanced space utilization when compared to remote mount systems. It is derived from Meritor's 14X axle housing and maintains existing axle mounting locations and hardware for ease of OEM integration. Engineered for flexibility it allows selection of key components, including electric motors, transmission, gearing, brakes, wheel ends and housings to adopt to customer specifications. It can be adapted to fit various powertrain needs based on vehicle application and duty cycle spanning Class 6-8 commercial vehicles.
Since striking the Cummins deal in February, Meritor has entered into an agreement with Siemens to acquire its Commercial Vehicles business for approximately €190 million. "The Siemens Commercial Vehicles business offers capabilities and technology that will enhance our ability to offer superior electric solutions to the global commercial vehicle market," said Chris Villavarayan, Meritor's CEO and president. "As the urgency grows for zero carbon solutions, this highly talented and skilled team, and leading electric product portfolio, strengthens Meritor's business as we move toward the anticipated acquisition by Cummins."
With approximately 200 employees across Germany, China and the United States, the Siemens unit develops, designs and produces high-performance electric drive systems. Product offerings include direct drive and transmission-based remote mount electric motors, inverters, software and related services which Meritor expects to be critical elements in the next generation of electric powertrains. The capabilities will enable Meritor to offer global customers a wider array of electrified product solutions across the commercial vehicle, transit, off-highway and specialty markets, it says.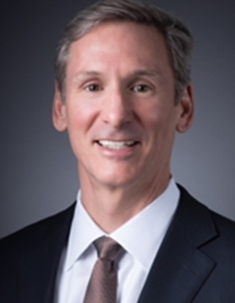 "The acquisition of Meritor is an important milestone for Cummins. Meritor is an industry leader, and the addition of their complementary strengths will help us address one of the most critical technology challenges of our age: developing economically viable zero carbon solutions for commercial and industrial applications," said Tom Linebarger, Chairman and CEO, Cummins. "Climate change is the existential crisis of our time and this acquisition accelerates our ability to address it. Our customers need economically viable decarbonized solutions.
The strategic rationale for the deal, explains Cummins, is Meritor's leadership in axle and brake technology. The integration of Meritor is aimed to position Cummins as one of the few companies able to provide integrated powertrain solutions across combustion and electric power applications. Cummins says that it believes eAxles will be a critical integration point within hybrid and electric drivetrains.
In a separate move, Meritor launched in May the production of its new Power Control and Accessory System (PCAS) for zero emissions commercial vehicles. Now in its fourth generation, the PCAS has more than ten years of development and testing and over 1.7 million real world test miles on approximately 200 trucks. The system provides intelligent electrification providing power where needed and control over sub-systems and accessories. For ease of integration, it is installed where a conventional engine would typically be located. "The PCAS is a comprehensive solution that allows customization of performance with proven technology," said Tim Bowes, senior vice president and president, Electrification, Industrial and North America Aftermarket for Meritor. The entire electric drivetrain can be tuned through the PCAS to balance performance, efficiency and range. For more info, see www.cummins.com and www.meritor.com.