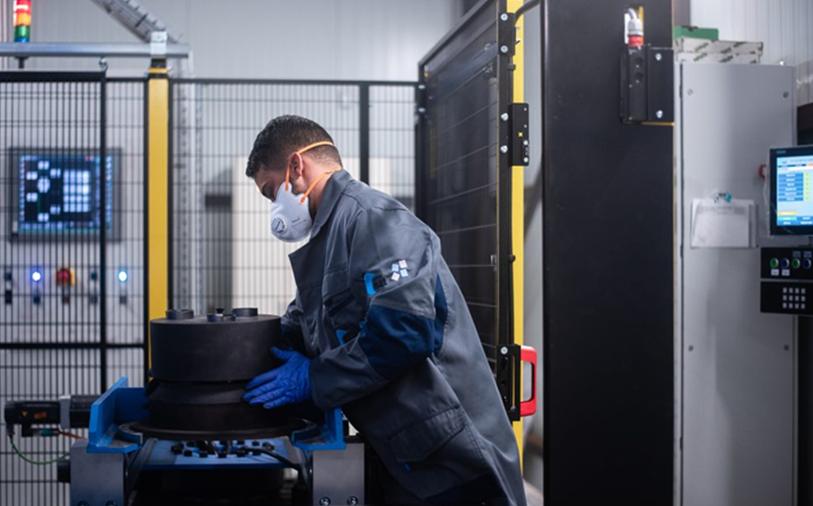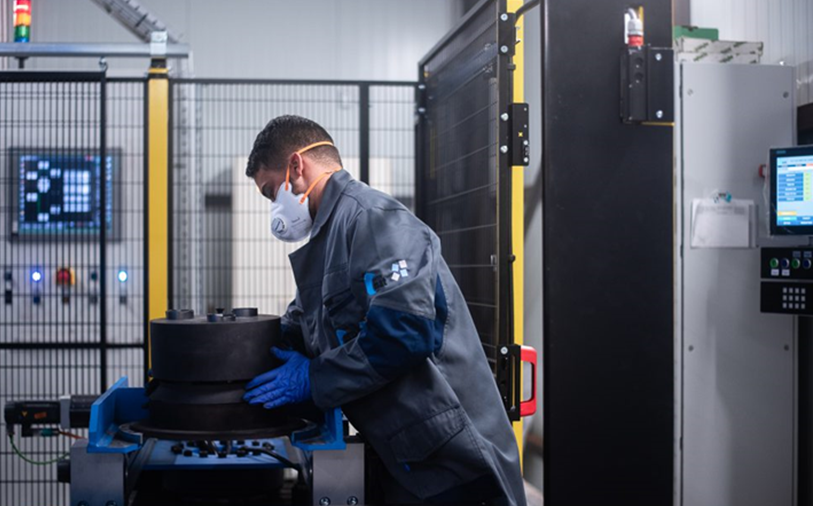 Sintermat, a French startup specialized in advanced flash sintering to make parts out of magnetic, conducting and other powders, has been bolstered by an investment round supported by aerospace company Safran Group, a leading developer of propulsion technology for aviation. Safran Corporate Ventures, the company's venture capital arm, announced in June that it has made a joint investment with partners in Sintermat, as part of a funding round exceeding 6 million euros.
Sintermat has developed expertise in spark plasma sintering (SPS), a process used to make parts out of different types of powder. The powder metallurgy process works with many types of materials including conducting and magnetic materials, metals, ceramic polymers, composites, even biomaterials. It compacts them in a mold under high pressure and heat to produce high-density, high-strength parts.
SPS allows the production of parts with complex shapes and a homogeneous microstructure, which makes them highly suited to Safran's requirements. Safran will also be teaming up with Sintermat to determine how the technology can be applied to certain strategic parts for airplane and helicopter engines, as well as aircraft equipment.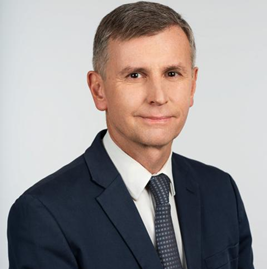 "This investment and our technology partnership will support Safran's research and technology efforts," said Eric Dalbiès, Safran senior executive vice president, research & technology and Innovation, "especially concerning the materials and production processes for the components on tomorrow's aircraft engines, reflecting the disruptive technologies needed to support the development of a more sustainable aviation industry."
Headquartered in Montbard, an historic center of metallurgy in eastern France, Sintermat was established in 2016 by researcher Foad Naimi, after about a decade of research in the laboratories of the University of Burgundy. He spent 10 years working with Sayens, a technology transfer acceleration company, as a technical manager on the sintering platform.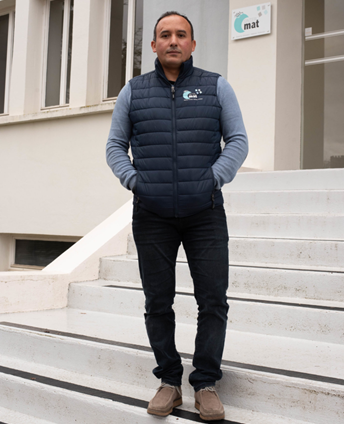 The company is focused on industrializing the flash sintering process for several industries. It recovers unusable industrial production scrap and transforms it into new materials. The material is transformed into powder that is then sintered, meaning that it is compressed, and an electrical current is passed through it. Some parts can be produced in near net shape or even net shape. For more info, see www.sinter-mat.com and www.safran-group.com.