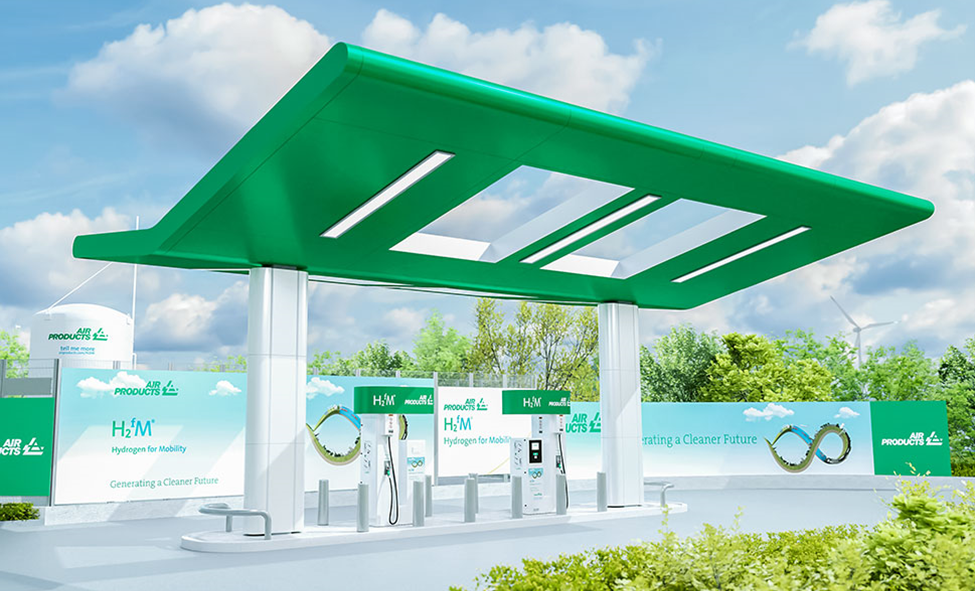 With Rotterdam as a showcase for vertical integration, Air Products is expanding its hydrogen sites globally with new operations for seaports, truck refueling and industrial power facilities. Most recently, the world's largest hydrogen producer has laid plans for an 800 MW hydrogen production facility for industrial power in the UK, following other recent deals in Holland and the MidEast.
In the UK in July, Air Products made a joint development agreement to drive forward the Humber Hydrogen Hub, also known as H3, which seeks to develop a flagship 800MW low-carbon hydrogen production facility in Immingham. The majority of hydrogen produced at the site would be used to decarbonize energy company VPI Immingham's existing power production.
As the UK's largest industrial cluster, the Humber has the nation's highest levels of industrial carbon dioxide emissions. H3 would produce low-carbon hydrogen at large scale, combining market-leading hydrogen production, carbon capture technology and offshore carbon dioxide storage currently under development for the region. The majority of the low-carbon hydrogen would serve as a substitute fuel for VPI's existing third gas turbine power train. Additional low-carbon hydrogen would also be made available to other industrial users. Combined with deployment of post-combustion capture technology on trains 1 and 2 at VPI Immingham as part of the Humber Zero project, H3 would bring substantial decarbonisation to the VPI combined heat and power facilities, saving over two-thirds of the emissions from its Immingham industrial site. The H3 project looks to capture up to two million tons of CO₂ per year and contribute to achieving Net Zero in the wider Humber industrial region by 2040.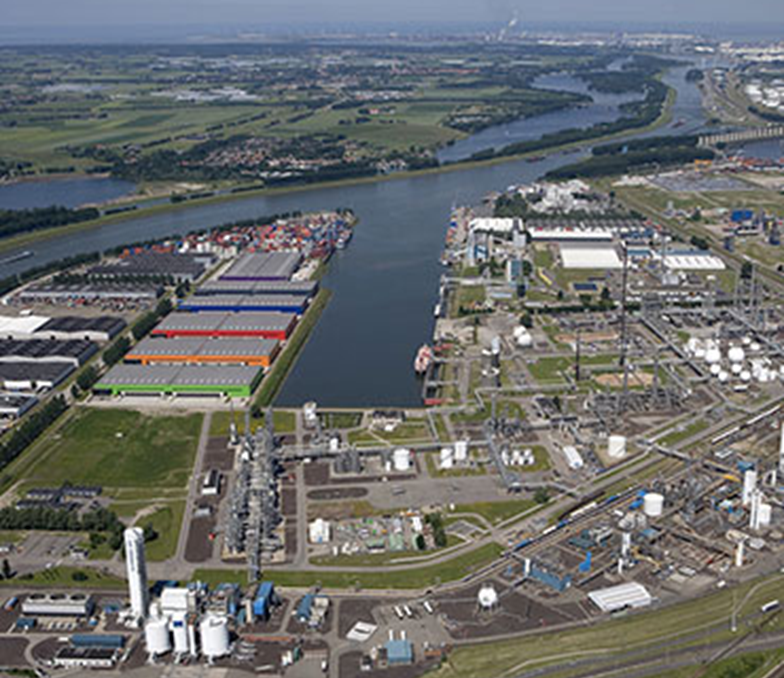 Rotterdam showcases the company's capability for vertical integration, combining plans for a new H2 import terminal and a truck refueling station close by. Gunvor Petroleum Rotterdam has signed a joint development agreement with Air Products for an import terminal at the Rotterdam port. It is expected to provide green hydrogen to the Netherlands in 2026.
The agreement is an important step towards an investment decision that will be taken as the companies gain confidence in the regulatory framework, permitting process, and funding support. Certification of the green hydrogen is needed to ensure that the imported green ammonia and resulting green hydrogen is recognized and counted towards the EU renewable energy targets.
The Gunvor site is one of several European locations envisaged by Air Products for the development of a green hydrogen import terminal. It offers strategic access for receiving green ammonia from large-scale green hydrogen production locations operated by Air Products and its partners from projects around the world. The green ammonia will be converted to hydrogen and distributed to markets within Europe, including the Netherlands, Germany, and Belgium.
Nearby in the Botlek area, Air Products plans to supply and operate a green hydrogen filling station for trucks beginning in 2023. The project is in cooperation with the Port of Rotterdam to create the largest hydrogen refueling station in The Netherlands, initially supplying three zero-emission trucks from Air Products, trucking operator Schenk Tanktransport and other early hydrogen adopters in the Rotterdam port area. Air Products will supply and operate the station while Schenk Tanktransport will use the trucks for its daily logistics operations. TNO will monitor the entire project and use the insights obtained for the further development and application of hydrogen in heavy-duty road transport.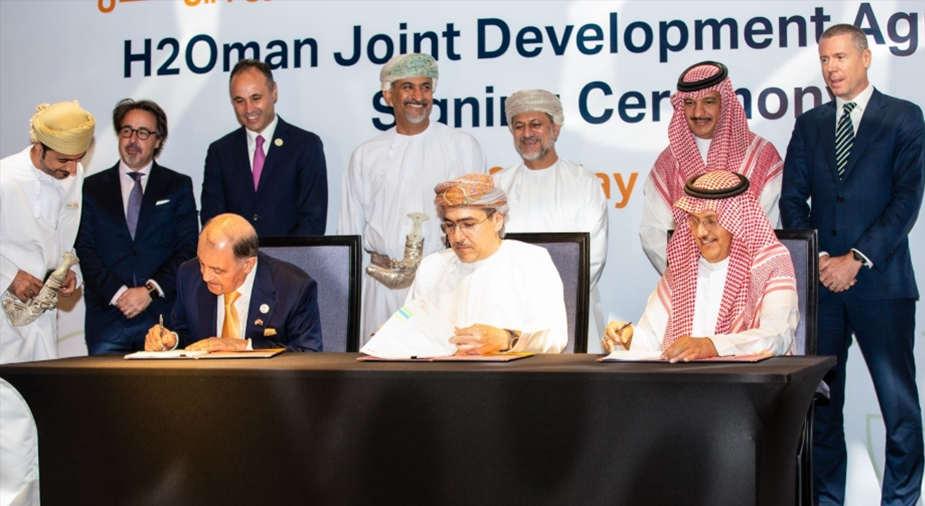 In the MidEast, Air Products is partner to a joint development agreement planning a multibillion-dollar investment in a world-scale green hydrogen-based ammonia production facility powered by renewable energy in Oman. Envisioned for Oman's Salalah Free Zone, the project integrates renewable power from solar, wind and storage, production of hydrogen by electrolysis, production of nitrogen by air separation and production of green ammonia. It is anticipated that the green hydrogen-based ammonia production facility would be equally owned by the project partners.