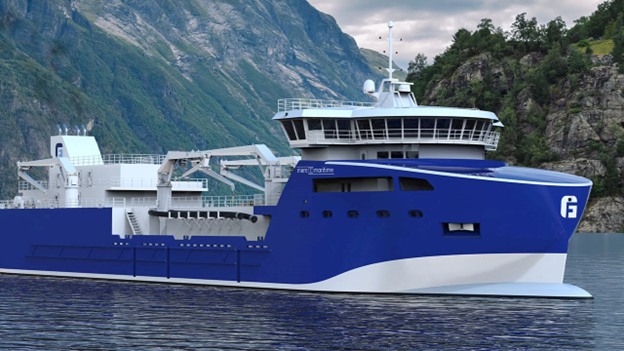 With a repeat order for a comprehensive power and propulsion system on an innovative live-fish carrier in Norway, and a contract to power Japan's first-ever electric tugboat, ABB Marine & Power continues to make waves in electrifying commercial vessels and fleets around the world. 
Progressive Norwegian fleet owner Froy selected ABB as system integrator for the specially designed DC power distribution system onboard its newbuild hybrid-electric live-fish carrier. ABB's Onboard DC Grid and Power & Energy Management system will optimize energy use onboard, whether drawing on the vessel's main engine power consisting of four engines, a battery energy storage system or a combination of both. The vessel will become the second in the world to feature the innovative distribution solution specifically designed for live-fish carriers, after its sister ship, Gaso Odin. The shipbuilder for both vessels is Sefine Shipyard in Norway. 
"Froy aims to be a leader in the development of services that contribute to a more sustainable aquaculture industry," said Einride Wingan, Responsible Newbuilding for the company. "We are constantly looking for ways to improve the efficiency of our operations and the welfare of the fish. With ABB technology, our vessels are equipped with best-in-class solutions to meet the needs of fish farmers today and in the future." 
While fish-handling systems have traditionally used AC solutions, ABB's system enables a DC setup. Highly fault-tolerant, the system requires fewer components, filters and other equipment and simplifies the configuration of the frequency converter solution.  
"Based on their positive experience of the solution on Gaso Odin, Froy and Sefine Shipyard have again chosen to rely on ABB to deliver a comprehensive power and propulsion system for another forward-looking live-fish carrier," said Rune Braastad, business line manager for marine systems, ABB Marine & Ports.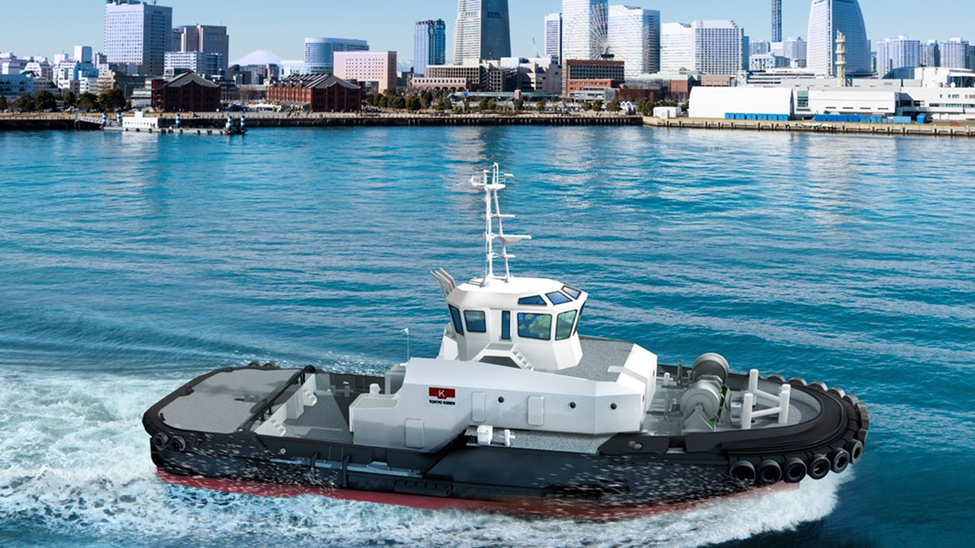 In Japan, ABB has been contracted by IHI Power Systems Co.,Ltd. to develop a breakthrough electric tug for the ports of Tokyo Bay for Japanese towage specialist Tokyo Kisen Co. Ltd. The newbuild tug will will also be equipped with ABB's Onboard DC Grid. 
The first vessel of its kind to operate in Japanese waters, the electric tugboat Taiga is the result of a collaboration between Tokyo Kisen Co., Ltd. and e5 Lab Inc., a Japanese consortium focused on planning and developing fully electric vessels. Constructed at the Kanagawa Dockyard Co., Ltd. at Kobe, the tug is due for delivery by end of December 2022. Complete with a high battery capacity, the vessel is designed to enable zero-emission operations in harborside environments yet deliver superior performance. 
The harbor tug will be used to maneuver other vessels by pushing or towing them with 2.5-megawatt-hour battery systems supplied and integrated by ABB which also act as spinning reserve back-up power to prevent prolonged outages. The batteries will be able to provide power to the tug's propulsion system almost instantaneously, while the power and energy management system control the overall power distribution, increase fault tolerance and provide a high degree of reliability. The tug's future-proof configuration also enables it to achieve emission-free operations by integrating alternative energy sources as technologies mature. 
"ABB is honored to be involved in such a prominent project to power the first electric tugboat for Japan," said Munekazu Tanikawa, local division manager, ABB Marine & Ports. "Our hybrid and electric solutions have established a strong reputation in the short-distance shipping segment, now further strengthened by this prestigious opportunity in a highly competitive market."