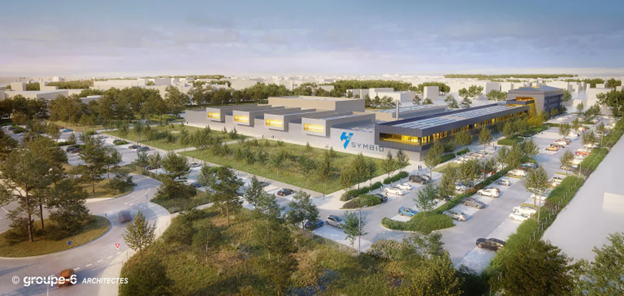 Symbio, the French joint venture of automotive suppliers Faurecia and Michelin, is moving ahead aggressively on several fronts as it transforms to become a major manufacturer of fuel cell technology.
At the top of the list are progress at its gigafactory where the company plans to build the capacity to produce 100,000 of its StackPacks per year by 2028. Other key supporting deals include:
to provide a big order of the StackPacks to vehicle manufacturer Stellantis; 
with Elogen for supply of a 2.5 MW electrolyzer; 
a joint venture with Schaeffler for the production of bipolar plates; and 
to provide fuel cells for powering Safra buses 
Its Hymotive project to multiply the company's industrial and innovation capacity is pending approval by the European Commission. The plan seeks to accelerate the industrialization and mass-production of its last-generation fuel cell systems with new technology to significantly increase the performance of the StackPacks while drastically reducing unit production costs. The plan calls for production to start in the spring of 2023.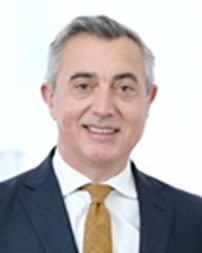 "Counting on the support of close to 25 private partners in six European countries, Hymotive is testament to Symbio's engagement in building a solid European ecosystem for fuel cell technologies and hydrogen mobility," said Philippe Rosier, CEO. "Hymotive will allow the build-up of the largest production of fuel cells in France, with a total capacity of 100.000 StackPacks per year by 2028, while also contributing to the mass competitive deployment of hydrogen mobility in Europe."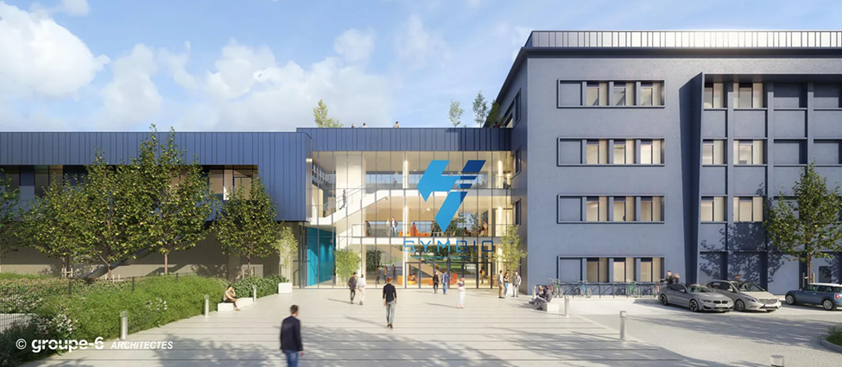 The proposed gigafactory, named SymphonHy, is part of the company's global Hymotive project. Located in Saint-Fons near Lyon, it is planned to become one of the largest fuel cell system production sites in Europe with an eventual total production capacity of 50.000 systems per year. It will also house the group's headquarters, R&D center, a Hydrogen Academy and a start-up incubator centered around decarbonized hydrogen. The site is designed to serve as a center for both the French and international hydrogen ecosystem, focused on the promotion and acceleration of clean mobility. 
The partnership with Stellantis is also proceeding, geared toward light commercial vehicles powered by a 45 KW fuel cell system from Symbio. Stellantis' ambition is to become a front-runner in hydrogen mobility with the objective of producing up to 10,000 vehicles per year by 2024.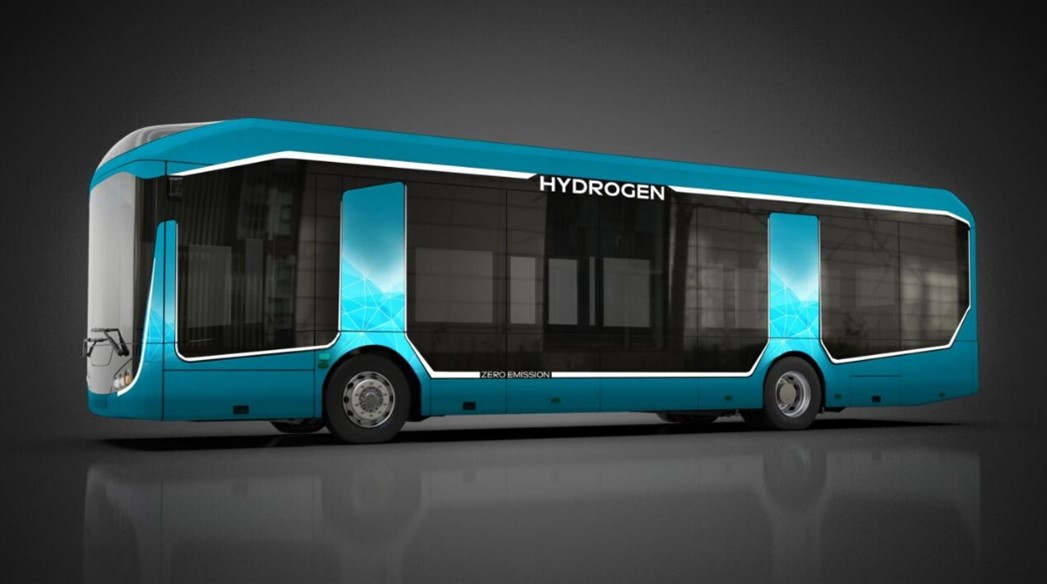 Another iniative is a partnership with hydrogen bus company Safra. Its Businova buses are already operational and present in multiple French cities, with a new generation of buses Hycity to be launched soon. 
Several hydrogen supply agreements have recently been negotiated. A letter of intent has been signed with the Compagnie Nationale du Rhône (CNR) and ENGIE. The deal aims at securing the supply of green hydrogen at the gigafactory. The hydrogen will come exclusively from renewable sources thanks to its production by electrolyzer, fed by CNR's Pierre-Bénite hydroelectric plant. The key supply will guarantee already from 2025 a hydrogen consumption reaching 3 to 4 daily tons in the years to come. In July, Elogen and Symbio announced the signing of a contract for the supply by Elogen of a PEM electrolyser with an initial capacity of 2.5 MW.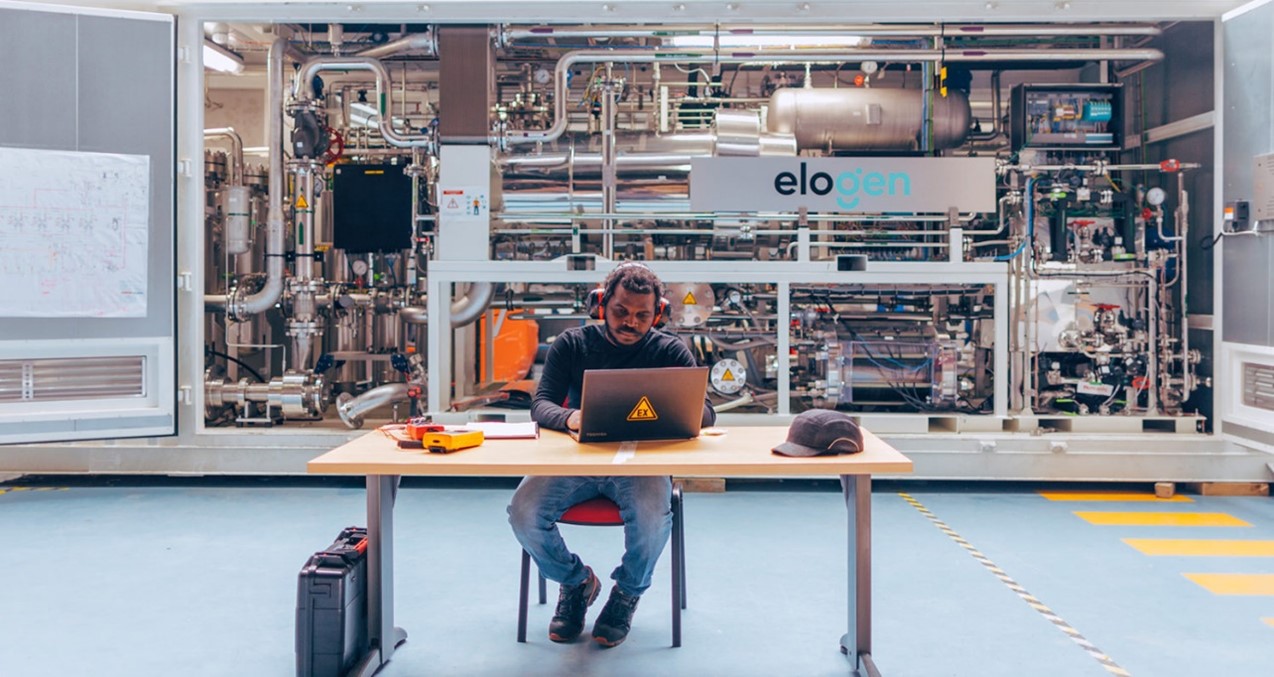 The Elogen electrolyser will produce part of the hydrogen volumes that Symbio will need, in particular 
to test and activate its fuel cell systems at the end of the manufacturing process. It will be designed in a 
modular way, allowing Symbio to produce one ton per day of low-carbon hydrogen. It will be delivered by Elogen to the Saint-Fons site during the fourth quarter of 2023, in line with the launch of production. "With this electrolyser in situ at our Saint-Fons gigafactory, Symbio will be able to recycle the water and electricity resulting from its own production by producing part of its green hydrogen needs," noted Rosier. 
"Symbio's choice of the Elogen solution for its future high-tech plant in Saint-Fons confirms the relevance and attractiveness of the PEM technology developed by Elogen to produce green hydrogen in a modular and flexible way," said Jean-Baptiste Choimet, managing director of Elogen. This new contract also represents an important step for Elogen since it highlights our ability to deploy our technology on several megawatts in the service of major industrial projects."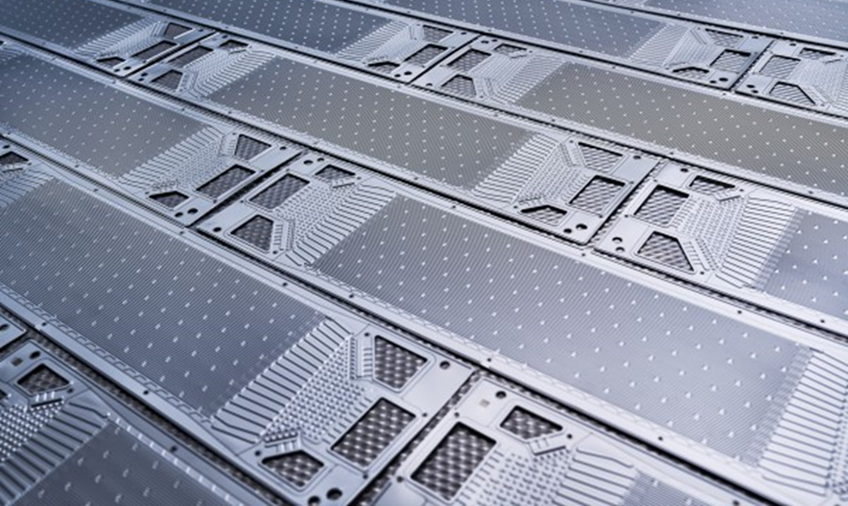 Innoplate, the joint venture with German automotive supplier Schaeffler, is expected to be formally established by the end of this year and will be located in Haguenau, France. Start of production is planned for early 2024 with an initial capacity of 4 million bipolar plates per year, aiming at producing annually around 50 million plates for the global market by 2030 with Symbio and Schaeffler being the venture's exclusive customers. 
The venture brings in Schaeffler's capabilities in precise forming and stamping technologies and a deep process know-how for large scale production of metallic bipolar plates. Within Schaeffler these are being used for electrolysers for the production of hydrogen and as a key element of fuel cell stacks for all types of mobile and stationary fuel cell applications. 
"Metallic fuel cell bipolar plates are a strategic high added value component of the fuel cell system. Innoplate will be instrumental to secure serial production capability underpinning our customers' programs and the hydrogen mobility market uptake, while accelerating enhanced system performance and an effective step-up in cost competitiveness of our solutions. Furthermore, it is testimonial of Symbio's engagement to build technological and industrial leadership in Europe," says Rosier. 
"We believe that hydrogen will play a vital role in enabling clean mobility in the future," said Klaus Rosenfeld, CEO of Schaeffler. "The JV allows a fast market entry for Schaeffler in partnership with a leading fuel cell supplier." 
For more info, see www.symbio.one, www.elogenh2.com, www.safra.fr, www.schaeffler.com.