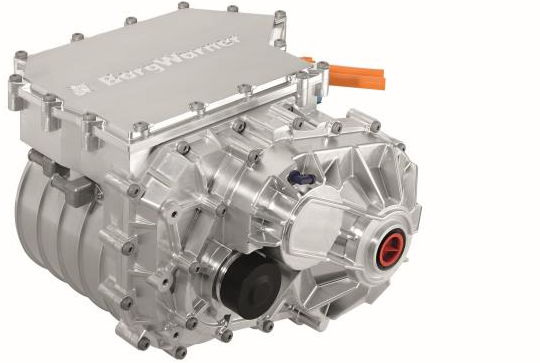 Booking a second major order from Hyundai for its integrated drive modules as the latest score, BorgWarner is rapidly executing on a multi-pronged electrification strategy that is dramatically changing the global automotive supplier's product lineup and technology focus. The integrated drive modules feature an interior permanent magnet electric motor manufactured using advanced high-voltage hairpin winding technology for high power density. 
Among other recent moves are the placement of its high-energy lithium battery system into a new range of heavy-duty electric trucks with a European manufacturer, and the acquisition of fast-charge manufacturer Rhombus Energy Solutions in the U.S. valued at $130 to $185 million. 
Based on new business awards and actions announced to date, BorgWarner believes it is already on track to achieve approximately $3.7 billion of electric vehicle revenue by 2025. The company now expects its 2022 electric vehicle revenue to grow to $850 million, more than double what it was in 2021 and tracking ahead of the targets it set. 
The company's iDM146 integrated drive module (iDM) was selected by Hyundai Motor Company to power an additional A-Segment electric vehicle platform, scheduled to start production in the third quarter of 2024. The new business was awarded based on BorgWarner's advanced iDM technology, its prior iDM win with Hyundai on another A-segment electric vehicle, and the longstanding relationship between the two companies. 
"Our partnership with the Hyundai Motor Company spans two decades, and we're delighted to continue our relationship by supplying our latest technology for the company's newest electrification project," said Dr. Stefan Demmerle, President and General Manager, BorgWarner PowerDrive Systems. "Our iDM proved an ideal fit for the customers' electric propulsion system during our first EV collaboration, and we look forward to contributing industry-leading electrification solutions to assist the company in meeting its future sustainability goals."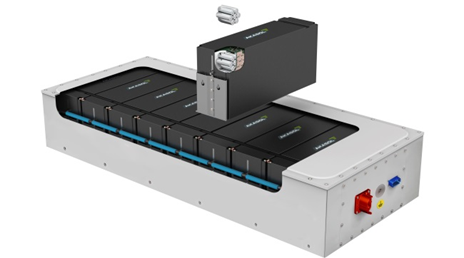 In August, BorgWarner reported that its AKASOL ultra-high energy battery system has been selected by a European manufacturer to power its first range of heavy-duty electric trucks. Series production of the 4×2 rigid axle, 18-ton truck and 6×2 rigid, 26-ton truck is scheduled to begin in the first quarter of 2024. 
"We've previously worked with this manufacturer on high-voltage prototype vehicles using an earlier version of our battery system and are proud to continue our partnership together," said Henk Vanthournout, Vice President BorgWarner Global Battery and Charging Systems. "For this exciting new project, the customer benefits from the latest generation of our ultra-high energy battery system, which provides a 50% increase in energy density over its predecessor. This upgrade increases vehicle range significantly, making it the ideal solution for long-distance electrified commercial transportation." 
Developed for energy-intensive electric drivetrain applications operating at up to 747 volts, each 9 AKM battery pack stores 98 kWh of energy and comes ready to install with all connectors. Three packs will be used to supply 294 kWh to power the 4×2 truck and four packs to provide 392 kWh to the 6×2 truck. The battery is compact and lightweight to maximize vehicle payload and has an estimated life expectancy of up to 4,000 cycles to keep the total cost of electrified commercial vehicle ownership as low as possible.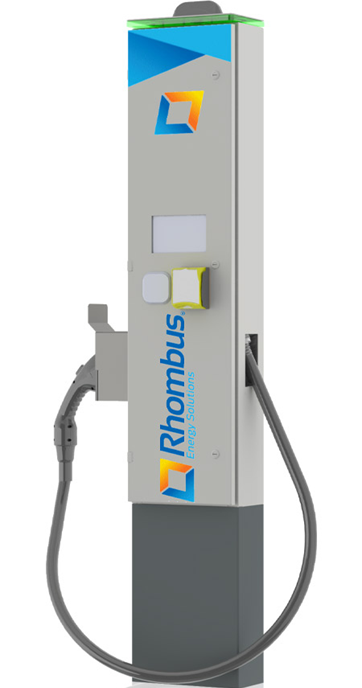 The Rhombus deal also came together in August. Headquartered in San Diego, California, Rhombus supplies its products to EV OEMs, including Proterra, and charging and grid service providers. The transaction has an enterprise value of up to $185 million funded primarily with cash. About $130 million was delivered at closing and up to $55 million could be paid in the form of contingent payments over the next 3 years.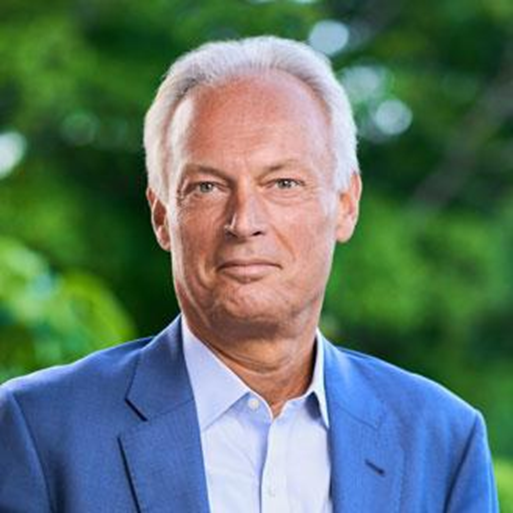 "The technology that Rhombus brings expands BorgWarner's electric vehicle portfolio in North America and complements our existing European charging business. This transaction supports our Charging Forward strategy and strengthens our electric vehicle positioning as we look to power the entire propulsion system from grid to wheels," said Frederic Lissalde, president and CEO of BorgWarner. "As a supplier to the automotive and commercial vehicle markets, we are not only delivering innovative technology for electric drivetrains, but we are also focused on supporting certain key elements of the infrastructure for electric mobility, including charging." 
"As we plan for the next decade-plus of profitable growth, now is the time to move away from a balanced propulsion strategy and accelerate our shift towards electrification," said Lissalde when he announced the company's ambitious electrification plan in 2021. "We believe the electrification opportunity is real, large, near term and important to our sustainability goals. We've been building toward capitalizing on this opportunity for years and are confident we have the scale, portfolio, financial strength and team to execute successfully." See www.borgwarner.com.