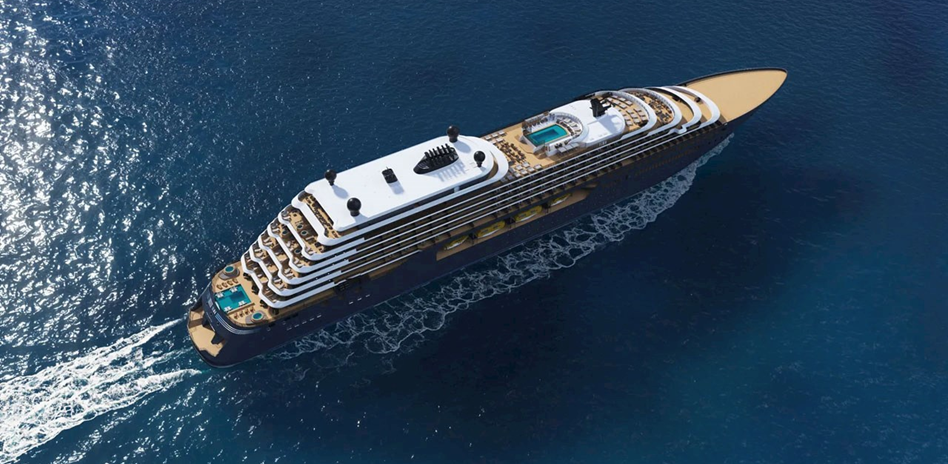 Created nearly 30 years ago but continually refined with new models and iterations, ABB's Azipod propulsion systems have recently been ordered to power two entirely different types of innovative vessels. One is a technically advanced jack-up vessel for installing offshore wind farms, the other for Ritz-Carlton's new line of luxury mega-yachts. 
In August, ABB announced it secured a contract with Yantai CIMC Raffles Shipyard in China to supply an integrated power, automation and propulsion system for a newbuild jack-up vessel (JUV). The JUV Boreas, which is anticipated to be one of the most technologically advanced on the market, is due for delivery to the owner, Dutch marine contractor Van Oord, in the second part of 2024.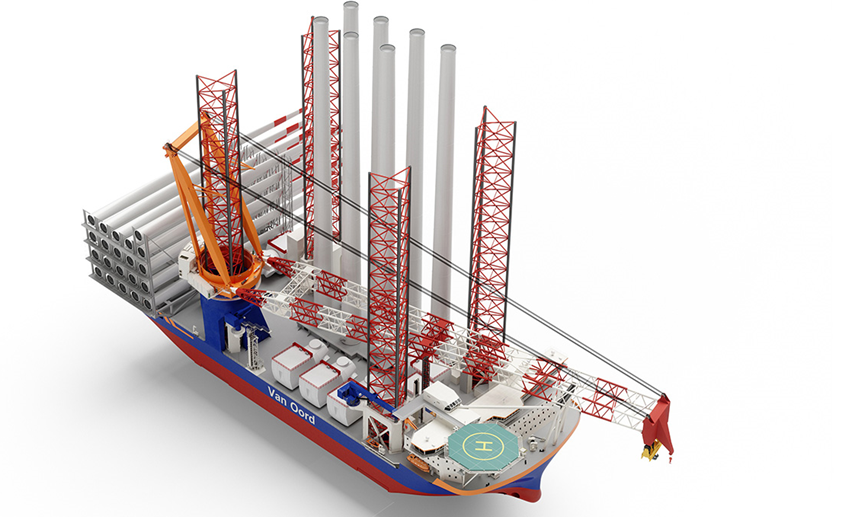 It will be equipped with ABB's Azipod gearless propulsion units in which the electric propulsion motor is directly connected to the propeller shaft. The main propulsion will consist of four nozzled Azipod DZ1250 units, each with 4 MW power. The units are powered by a permanent magnet synchronous propulsion motor, providing high electrical efficiency and very high torque already on low rpms. Azipod D has a hybrid cooling system, which combines the direct sea water cooling of the stator and internal closed-loop air circulation to increase the torque and power density of the propulsion motor. 
As a major player in the global offshore wind market, Van Oord has contributed to the installation of wind turbines with a combined renewable energy capacity of 14.5 gigawatts since 2002, representing 40 percent of the installed capacity worldwide at the end of 2020. The Boreas will be one of the largest and most technologically advanced hybridized JUVs in operation, measuring 175 meters in length. It will be able to lift over 3,000 tons and will feature 126-meter-tall legs allowing it to operate at depths of up to 70 meters jacked up, with a capacity to install up to 20 megawatt offshore wind turbines. 
The four Azipod units will provide Boreas with a combined propulsion power of 16 megawatts, offering significant space and weight savings as well as facilitating optimal ship design, allowing the vessel to transport heavier loads. The hybrid-electric propulsion system is designed to be future-proof as it allows integration of new energy sources once they become available. 
The full package from ABB includes a closed-ring configuration for safer, more efficient and more predictable operations. Through its spinning-reserve and peak-load-shaving capabilities, the energy storage system acts as a back-up power source while reducing engine running hours to minimize wear and fuel consumption. 
"We are proud to have been chosen to provide power and propulsion for Boreas, based on our experience in the offshore JUV market and our ability to tailor products and solutions to the needs of the owner, operator and shipyard," said Rune Braastad, Global Business Line Manager, Marine Systems, ABB Marine & Ports."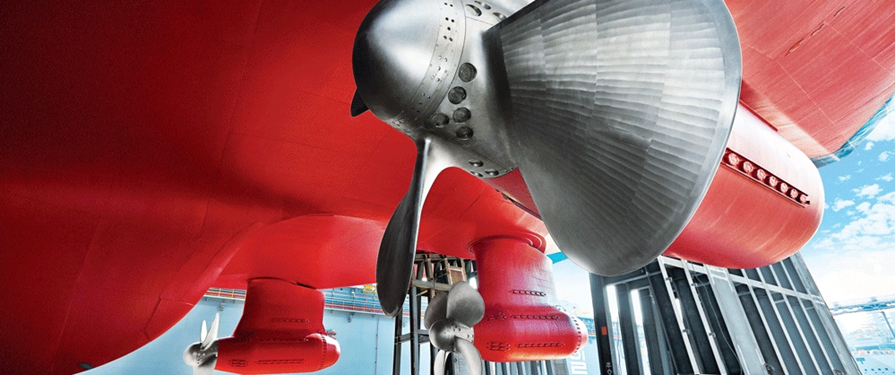 In another recent hallmark deal, ABB secured an order with Chantiers de l'Atlantique for Ritz-Carlton Yacht Collection to supply the Azipod electric propulsion systems and remote support for the luxury cruise operator's two forthcoming mega-yachts. The ships are the second and third in a series that began with Ritz-Carlton Evrima, set to start operations this year. 
With a capacity of 456 passengers, the two yachts will be larger than the 298-passenger Evrima while maintaining the exclusivity and personalized service that differentiate Ritz-Carlton. Both vessels will be built by the French shipyard Chantiers de l'Atlantique, with the first due for delivery in 2024 and the second in 2025. 
Two 5.5-megawatt Azipod units will be key to meeting the efficiency, safety and passenger comfort demands of the 46,750-gross ton newbuild vessels, with a combined propulsion power exceeding that of the Evrima by 4.4 megawatts. In addition to the system's ability to cut fuel consumption by up to 20 percent when compared with a traditional shaftline setup, it enables precise, efficient maneuvering with low vibrations and minimal noise for optimal onboard comfort. 
"ABB Azipod propulsion has been serving the cruise market for over 25 years, providing unparalleled maneuverability and efficiency for a wide range of ships," said Juha Koskela, Division President, ABB Marine & Ports. "It is the ideal solution for operators like Ritz-Carlton Yacht Collection, whose high standards for onboard service and guest comfort will be matched by the performance of the Azipod propulsors." For more info, see www.abb.com.