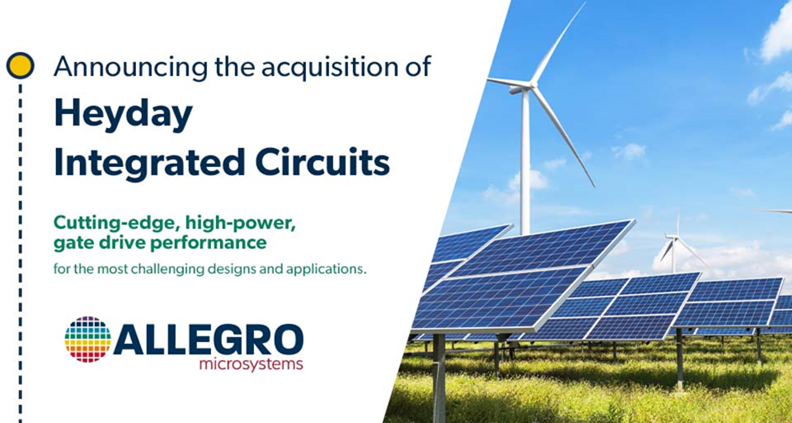 The revolutionary gate driver technology of Heyday Integrated Circuits is now in the portfolio of Allegro MicroSystems as the global sensing and power semiconductor company closed on its acquisition of the French IC specialist on September 1. A key element of the Heyday technology is a tiny magnetic based isolation structure that enables highly efficient power transfer – a prized feature for the design of cutting-edge products in high-growth markets such as electric vehicles, solar inverters, datacenter and 5G power supplies as well as many industrial applications. 
Allegro paid about $19 million cash. Located in Grasse on the hills north of Cannes on the French Riviera, Heyday was founded in 2014 as a fabless semiconductor company. Its focus has been to develop fully-integrated isolated gate drivers that enable energy conversion in high-voltage gallium nitride (GaN) and silicon carbide (SiC) wide-bandgap (WBG) semiconductor designs. The deal brings together Heyday's isolated gate drivers and Allegro's isolated current sensors to enable some of the smallest high-voltage and high-efficiency power systems available.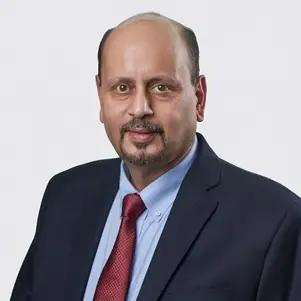 "We're thrilled to welcome Heyday to the Allegro family," said Vijay Mangtani, Vice President of Power ICs at Allegro. "This acquisition will greatly accelerate our efforts to deliver a market leading energy efficient technology platform for high-voltage designs in advanced mobility, clean energy, and motion control solutions." 
"The demand for simplified power management is increasing across the board, and high-voltage isolated gate drivers are fundamental for enabling technology for the future of high-efficiency power system designs" said Joe Duigan, Senior Director, Engineering and Business Development. "Together with Allegro's market leading current sensors and Heyday's isolated gate drivers we will be able to power the increasingly popular GaN and SiC MOSFET driven systems." 
Isolation technology called Power-Thru is at the core of the Heyday solutions. In one single package and across one single internal isolation boundary both the gate drive signal and the drive power are transferred. The simplicity of the isolation boundary makes it efficient by design.  Efficient electrically and physically. A tiny magnetic based isolation structure enables efficient power transfer across the boundary from low-voltage signal to high-voltage system.  This boundary carries not only the gate drive signal information but also all the drive power required to drive the external FET switch, enabling a system designer to now deliver isolated drive to a high-side FET as easily as a low-side FET.   
Magnetic isolation has been known for years as an efficient way to transfer energy but getting the required drive energy and information efficiently through a magnetic component small enough to fit in a semiconductor sized package has been a challenge traditionally. Heyday developed a single isolation boundary to transfer both the drive information and the drive energy from a low voltage control circuit to the high-voltage system switch circuit.  The single path approach makes for simpler and smaller product package. 
Silicon is the enabler which steers the energy and information across the tiny magnetic boundary with amazing efficiency and speed to make outstanding gate drive products.  The novel silicon techniques include efficient modulation and demodulation, immunity to magnetic parasitics, smart energy management and efficient magnetic core reset. See www.allegromicro.com.