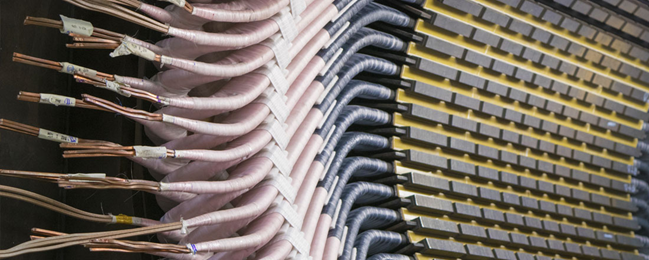 Backed by venture capital company Searchlight Capital Partners, Integrated Power Services continues to aggressively grow its network of motor service centers across North America. Now with 55 locations, 44 repair centers and 1,700 employees, it has added several new operations recently. In just the past 12 months, the Greenville, South Carolina company has acquired:
Tampa Armature Works with 11 locations in the southeast U.S.
ABB's U.S. and Canadian hydro generator rewind businesses with manufacturing operations in Quebec and Colorado.
Industrial Electric Machinery with 3 sites in the West.
Reed Electric & Field Service with 2 sites in California and Nevada.
A+ Electric Motor with 2 sites in Montana.
National Switch Gear and National Fields Services based in Texas with 5 locations.
The acquisition of Tampa Armature Works came in July including all 11 TAW locations serving customers in the southeastern U.S., Caribbean and South America. Its four divisions will now operate as a new region for IPS, led by Greg Hanlon, executive vice-president and general manager.
"The strategic acquisition of TAW represents a significant opportunity to join with a well-known, industry-leading power services company. We will have a unique opportunity to learn much from each other and become a trusted advisor to our customers. We expect the combination of these two leading companies to provide exciting new offerings and growth opportunities for our customers, employees, and suppliers across North America," said John Zuleger, IPS president & CEO.
About a month earlier, IPS acquired ABB's U.S. and Canadian hydro generator rewind businesses. The deal wrapped up ABB's Beloeil, Quebec coil manufacturing facility and its Denver, Colorado service center as well as ABB's transformer repair business to service, repair and remanufacture various transformer types including legacy General Electric equipment.
Earlier, purchasing National Switchgear and National Field Service, headquartered in Lewisville, Texas, added National's NETA-certified transmission and distribution, and protection and control services. IPS now offers remanufacturing and service capabilities in transformers up to 40 MVA and switchgear up to 38 kV.
The three western acquisitions added seven new service and repair facilities in California, Nevada and Montana, complementing IPS service centers in Portland, Seattle and Spokane. Together, they extend the company's reach in electric motor repair and field services throughout the West, while expanding its renewables business in the wind, solar, hydro, and geothermal renewable energy markets.