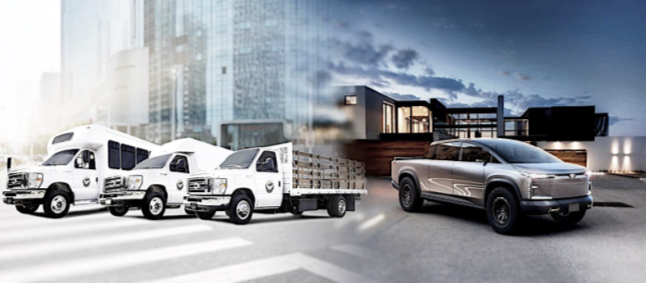 EV manufacturer Phoenix Motor Inc. of Pasadena, California plans to begin producing fuel cells using the manufacturing assets of Altergy Systems which it has acquired. A developer and manufacturer of all-electric, medium-duty vehicles, Phoenix says it will use the automated, robotic fuel cell assembly line to design and produce hydrogen fuel cells to power forklifts, hybrid buses, vans and trucks, and long-range, heavy-duty trucks. 
"We are excited to further expand our operations with our entrance into the rapidly growing hydrogen fuel cell market," commented Dr. Lance Zhou, Phoenix Motorcars CEO. "The acquisition of these manufacturing assets enables Phoenix to accelerate its development plans, and leverage the automated production capabilities of these facilities, as we transition to mass production of hydrogen fuel cells for the burgeoning EV market in the coming quarters." 
Located in Folsom, California, the acquired manufacturing facility has the capability to produce a fuel cell every 30 seconds on its advanced, robotic fuel cell assembly line. With the ability to produce fuel cells in high volumes, using off-the-shelf materials, stamped and molded fabrication, and robotic automated assembly equipment, Phoenix Motorcars plans to raise production at the Folsom facility in the quarters ahead. 
Through its wholly owned subsidiaries, Phoenix designs, assembles and integrates electric drive systems and light and medium duty EVs and markets and sells electric vehicle chargers for the commercial and residential markets. It operates two primary brands. Phoenix Motorcars is focused on commercial products including medium duty EVs, chargers and electric forklifts. EdisonFuture is set up to become a branded manufacturer of light-duty EVs. The Company delivered its first commercial EV in 2014 and deployed the very first zero emission airport shuttle bus at the Los Angeles International Airport whose fleet has grown to 39 electric shuttle buses, one of the largest of its kind. For more info, see www.phoenixmotorcars.com and www.edisonfuture.com.