Stellantis manufacturing sites in Italy and France are demonstrating the Dutch automotive conglomerate's transition to dominant production of electrified vehicles for the future and establishment of a circular economy business unit. In Turin on September 20, the company announced two initiatives for its Italian operations, while also moving forward with major electrification changes to its manufacturing activity in France.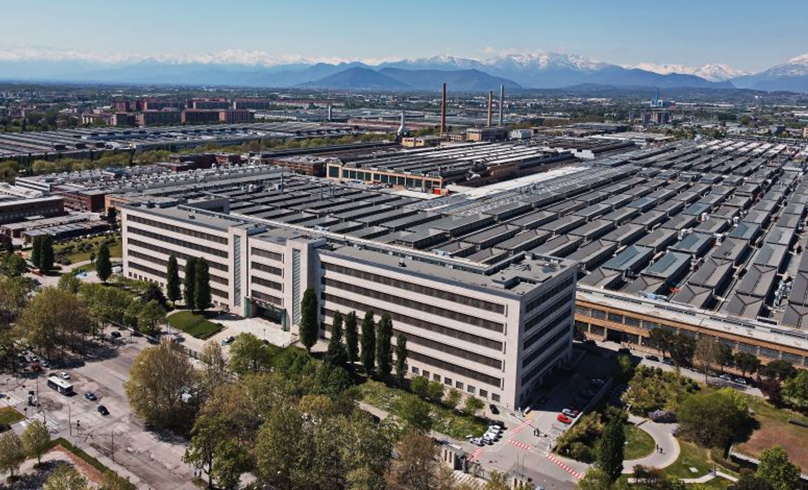 It signed a new agreement with joint-venture partner Punch Powertrain of Belgium increasing production of the future-generation electrified dual-clutch transmissions (eDCT) for Stellantis hybrid and plug-in hybrid electric vehicles at an upgraded facility developed within the Mirafiori Complex in Turin. The site will complement existing capacity in Metz, France.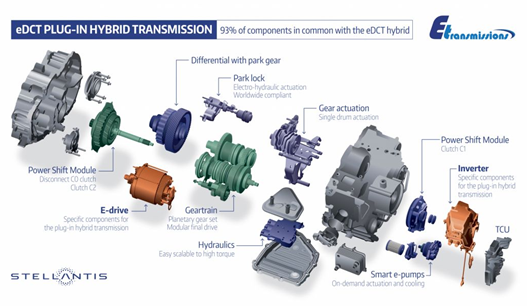 The 50/50 joint venture, called e-Transmissions Assembly, manufactures and supplies new eDCTs for the company's next generation of hybrid and PHEV models helping Stellantis further electrify its brand portfolio. The new Mirafiori e-Transmissions Assembly site is expected to start production in the second half of 2024. At full production, the Mirafiori and Metz, France, facilities together will supply all relevant Stellantis manufacturing sites in Europe. 
Stellantis also announced that the Mirafiori Complex will be home to its Circular Economy Hub, starting with three activities for the sustainable use of vehicles and parts: vehicle reconditioning, vehicle dismantling, and parts remanufacturing, with the scope set to expand further globally. The Circular Economy Business Unit is pushing to quadruple extended life revenues for parts and services and multiply recycling revenues by 10 times by 2030 as compared to 2021. The unit is expected to generate more than €2 billion in revenues in 2030 and fulfill the company's recently announced cradle-to-cradle business strategy.  
At the company's Trémery-Metz powertrain plants in France, another transformation is taking place.  The upgrades strengthen its powertrain manufacturing capability in battery electric and hybrid vehicles with a strategic mix of partners, in-house design and expert manufacturing. 
Over the past four years, the merged companies that formed Stellantis have invested approximately €2 billion in the French manufacturing transformation and approximately €750 million since the creation of Stellantis in 2021. Trémery-Metz brings together the Trémery site, which specializes in the manufacturing of engines and e-powertrains, and the Metz site, dedicated to the manufacturing of five- and six-speed manual gearboxes.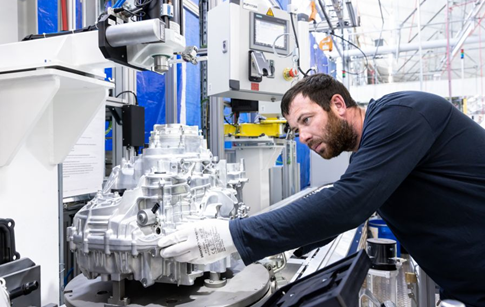 "Trémery-Metz is a prime example of how we are executing our manufacturing transformation, both in France, and across our global operations," said Carlos Tavares, Stellantis CEO. "We have now created a new global value chain with trusted partners, including five gigafactories, to support our global EV battery strategy." 
hrough investments in two key joint ventures there, Stellantis has deployed a vertical integration strategy designed to increase control of the global electrification value chain:
Emotors, a 50/50 joint venture with Nidec Leroy-Somer Holding, will start production this year of its cutting-edge range of electric motors at the Trémery plant, formerly the world's largest diesel plant, and now Stellantis' first facility to produce electric motors. Backed by €93 million of industrial investments to date, Emotors aims to drive Stellantis' electrification growth while also meeting the needs of other automakers. The joint venture has a planned capacity exceeding 1 million motors per year from 2024. 
e-Transmissions, a 50/50 joint venture with Punch Powertrain, supported by industrial investments of €57 million to date, is focused on producing the future generation of electrified dual-clutch transmissions (eDCT) at Stellantis' Metz plant. The Metz plant is expected to grow its annual production capacity to approximately 600,000 eDCT gearboxes by 2024 for Stellantis' hybrid portfolio. 
The Emotors M3 will be the first e-motor to launch in the portfolio. It is designed as a cost-competitive and efficient electric drive system to operate at 400 volts and to deliver 115 kW of power, set to debut on a Stellantis BEV by the end of 2022. 
The eDCT is available with two levels of electrification, 48-volt and 320-volt, and can be used for hybrid and PHEV applications. Due to launch in 2023, the 48-volt hybrid propulsion system combined with a radical evolution of the award-winning PureTech Turbo 3-cylinder 1.2-liter gasoline engine offers a true electrified driving experience propelling the vehicle's wheels even when the internal combustion engine is turned off and reducing fuel consumption and CO2 by up to 20% when compared with the current powertrain. For more info, see www.stellantis.com.