Anticipating massive growth and with its new eHUB now open in Germany, Horiba Fuelcon is poised to triple its production capacity as it continues to develop new equipment for testing fuel cells and electrolysers, while also restructuring its organization. 
Built in only 18 months at a cost of EUR 30 million to become the group's new center of excellence for fuel cell, battery and electrolyser testing, the site at Magdeburg-Barleben in northeast Germany has 3,000 meters of office space and 7,000 meters of production space with room for 325 employees.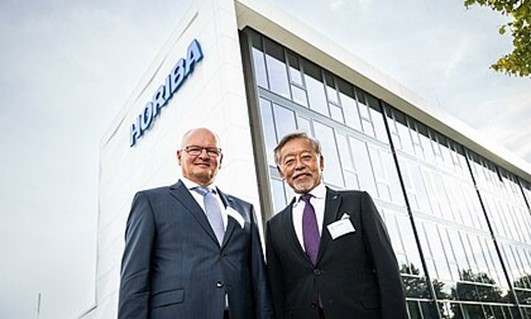 "This is an important investment for us," said Atsushi Horiba, chairman & group CEO of the Horiba Group, as he officiated at the opening ceremony in September, along with Ingo Benecke, managing director of Horiba FuelCon, and other dignitaries.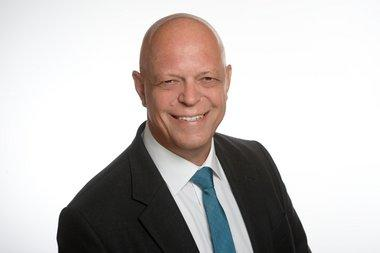 Horiba acquired FuelCon in 2018. Now, adapting to what it calls massive growth rates of approximately 25% in the hydrogen business alone of FuelCon, Horiba says it is restructuring the corporate organization. Responsibility will be distributed among three managing directors, each focused on their respective areas. Juergen Knott has been appointed as the new managing director responsible for operations including procurement, manufacturing, and customer-related project management and engineering. An automotive engineer and experienced automotive industry executive, Knott was previously President China at SAF-Holland and has also held management positions with Meritor and Robert Bosch GmbH. Dr. Benecke, founder of the former FuelCon AG, will focus on the company's research and development. Kazufumi Uie is another new addition to the company, who joined FuelCon as managing director for sales and business development from Horiba Japan in September.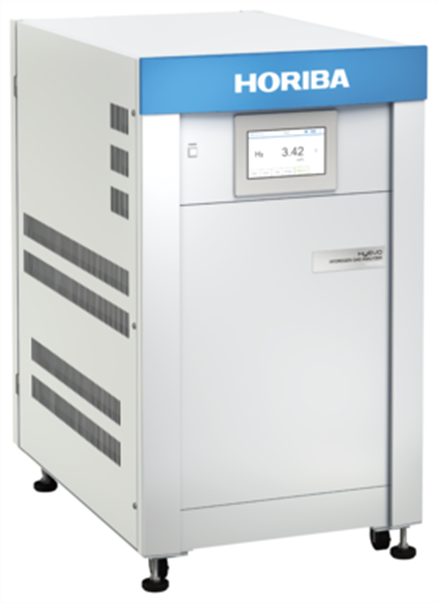 The group continues to launch new products in its extensive lineup. In February, it launched the HyEVO hydrogen gas analyzer that enables the continuous measurement of hydrogen concentration in gases, even in gases that contain high water content without the need of removing the water. It is ideal for applications such as hydrogen engines and fuel cells. Key features are a shorter response time than previous models and much quicker warm-up.
The analyzer is also useful in the production of synthetic fuel using hydrogen and carbon dioxide recovered from power plants and other sources thereby contributing to methanation, an approach that has recently become a focus of attention. It can also be used in petrochemical processes and medical applications.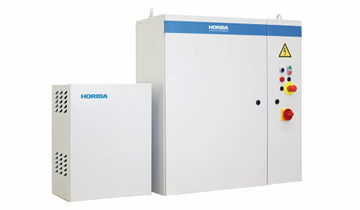 Another system introduced recently is the HyFQ-2000 series that enables fuel consumption measurement of hydrogen or compressed natural gas for light and heavy-duty applications. Using Coriolis measurement technology, the flow of hydrogen or optionally CNG can be measured in real time for both internal combustion engines and fuel cell vehicles up to 500 kW, even while subject to highly dynamic test cycles. Its various low and high-pressure configurations enable a wide variety of different testing applications to be performed including vehicle certification, engine mapping and performance testing as well as climatic and emission evaluations.
"With our highly precise and reliable fuel consumption measuring devices of the FQ series, we have already been able to establish ourselves as a trusted partner in the mobility market – as far as traditional internal combustion engines are concerned," notes Alexander Paetz, sales engineer for fuel cell test stations. "With the new HyFQ-2000 series, we can now also offer hydrogen consumption measurements for new and future driving concepts. For this purpose, the HyFQ series can be integrated into already existing test stands, thus enabling the re-use of existing test infrastructure and thus offering our customers not only a reliable and accurate solution, but also a cost-efficient upgrade at the same time." For more info, see www.horiba.com and www.horiba-fuelcon.com.