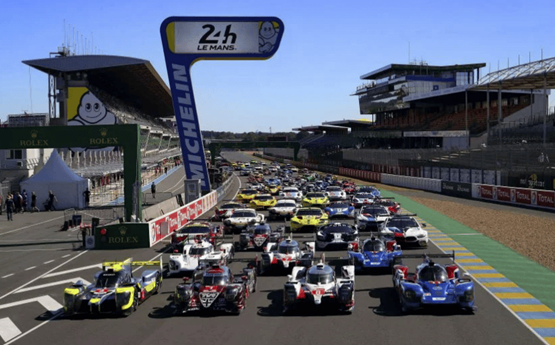 Magnetoelastic sensor systems from magnetomechanical specialist MagCanica are bringing improved performance to intense rotating machinery including high-profile race cars as well as military aircraft. The company's torque sensors are designed to provide laboratory-grade accuracy while being able to operate at extremely elevated rotational speeds of 140,000 rpm and higher. 
They have been military-specification certified and put into full production for hovercraft turboshaft engine sensors for the U.S. Navy, also flight-tested on helicopter tail-rotors and are in path towards production with a major helicopter supplier. They have been particularly successful in the world of motorsport. In 2022, more than 30 MacCanica torque sensors ran during the famed Le Mans race and more than 50 were used during the opening race of the Formula 1 series in Bahrain. 
The ability of the MagCanica system is made possible through its non-contact magnetoelastic technology which eliminates the use of strain gauges or phase shift-twist measurement and the various limitations of these methods, the company explains. Basically, a section of the shaft or ring that torque is being applied to, is magnetized in a circular direction a single time prior to use so that it remains circularly magnetized even when no torque is present. This process is the key to the non-invasive aspect of the system as the shaft can now act both as a mechanical torque transmission member and as the primary transducer of the torque sensor system.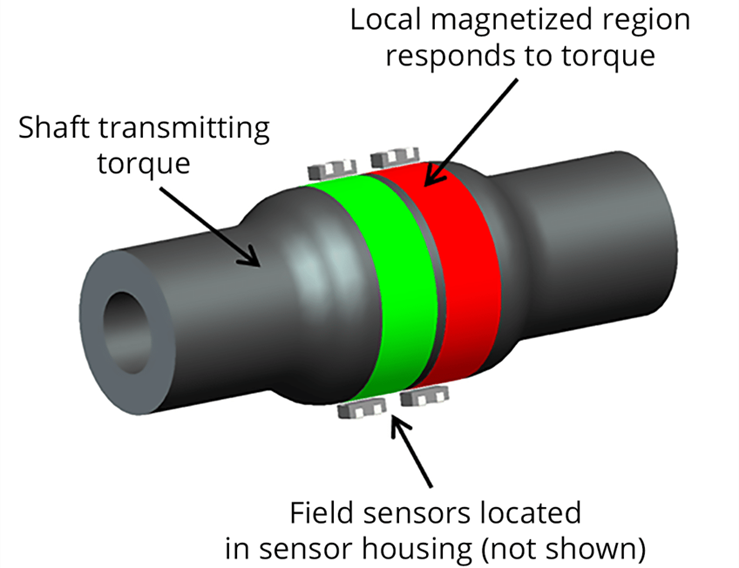 When torque is applied, each of the magnetic domains comprising the circular magnetization is reoriented in proportion to the direction and amplitude of the applied torque as a consequence of a physical principle known as the inverse Wiedemann effect. Upon application of torque, the cumulative reorientation of each magnetic domain in the magnetized section of the shaft results in the formation of an axial component of the circular magnetization, creating an externally detectable magnetic field emerging from the ends of the shaft. Due to the linear proportionality between the torque applied and this external axial magnetic field, a truly non-contact measurement of the torque is achieved by simply measuring the intensity of the external magnetic field using magnetic field sensors and associated signal conditioning circuitry.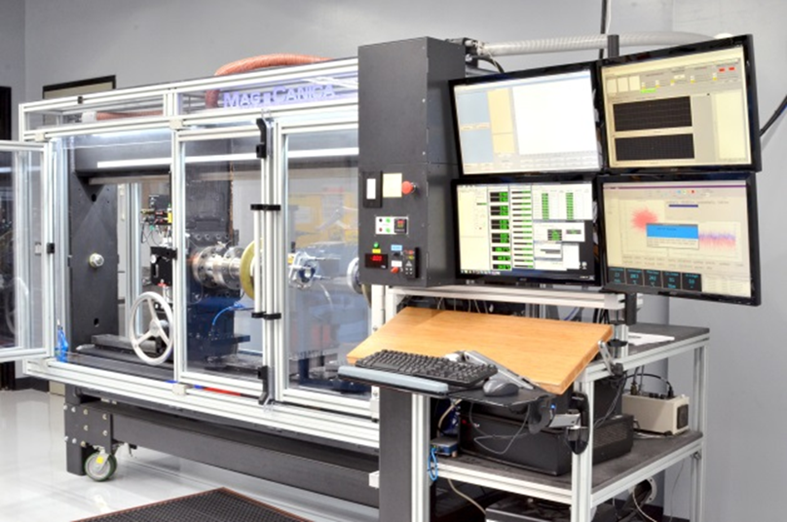 Testing and calibration are key aspects of the process at MagCanica. Engineers use an array of sophisticated hydraulic and electrically powered torque testing cells in their product development. 
A key supplier to MagCanica is PNI Sensor, whose magneto-inductive sensor technology is integrated into MagCanica's torque sensor systems for Formula 1 race cars, used in its innovative driveshaft, clutch shaft and shaft torque sensor systems to accurately measure both steady-state and transient torque levels, helping race teams optimize powertrain performance and driveability. 
"The team at PNI worked closely with our engineers to customize their high-performance magnetic sensors to our exacting specifications," said Sami Bitar, president and co-founder of MagCanica, when the collaboration was announced in 2021. "This close collaboration supports our mission to deliver the most lightweight, compact and accurate systems for our Formula 1 race team customers." 
"Our team of highly experienced engineers takes a holistic approach and supports our customers' system accuracy and long-term reliability requirements," said Robin Stoecker, director of marketing at PNI Sensor. "We're proud that MagCanica is using our expertise and field-tested sensor hardware and applying it to a highly specialized and demanding application like automotive racing systems." 
A product-focused technology company founded in 2000, MagCanica is based in San Diego, California. It supplies its torque sensor systems to virtually every major racecar manufacturer throughout the world, also to the U.S. Army and Navy in collaboration with aircraft manufacturer Sikorsky, a division of Lockheed-Martin Corporation. 
Derived from the word, magnetomechanics, its name reflects the company's focus on sensors and measurement systems based on magnetomechanical principles. Magnetomechanics is a branch of applied physics that concerns itself with the natural interactions that occur in many materials between their mechanical and magnetic properties. With its naturally wireless mode of operation, the technology is ideally suited for the development of sensors used to instrument rotating machinery. For more info, see www.magcanica.com and www.pnicorp.com