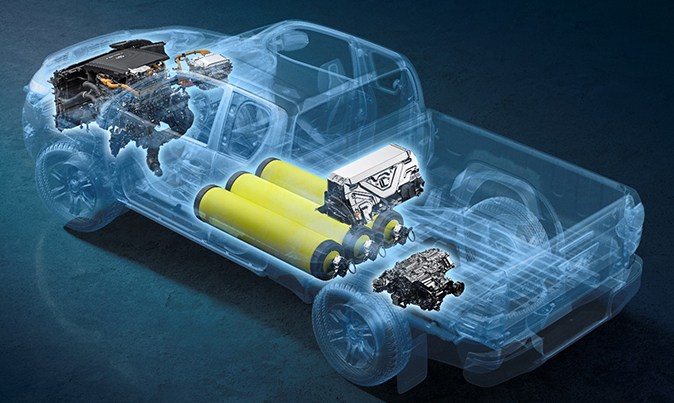 Buoyed by funding from the UK's Advanced Propulsion Centre, Toyota is applying its latest second generation fuel cell technology to develop a hydrogen fuel celled version of its Hilux pickup truck. Called the HiluxH2, a prototype is being designed by a consortium participating in the program announced December 2. This funding supports later stage R&D that takes a product from proof of concept to prototype vehicles. 
In collaboration with UK based technical engineering partners Ricardo, European Thermal Dynamics (ETL), D2H and Thatcham Research, the project's aim is to adopt second generation Toyota fuel cell components, as used in the latest Toyota Mirai, for the transformation of a Hilux into a fuel cell electric vehicle. While Toyota Motors UK is leading the project, a team from Toyota Motor Europe R&D will provide technical support to enable the UK-based teams to build its own expertise and self-sufficiency to develop next generation hydrogen drivetrain capabilities. 
The initial prototype vehicles will be produced at Toyota's site in Burnaston during 2023. Following successful performance results, the target is to prepare for small series production.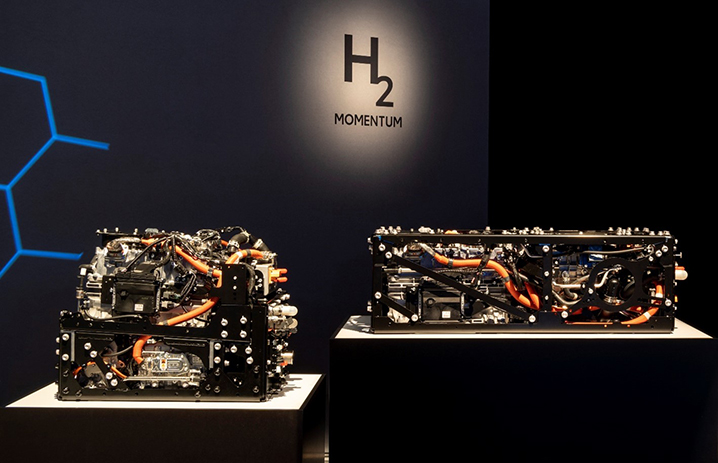 To help facilitate the expansion of its hydrogen technology from cars to diverse uses, Toyota Mirai's fuel cell system has been re-packaged into compact fuel cell modules. It began production of the second generation modules last year in Brussels. The new system, which is packaged into more compact, lighter modules also provides more power density. The modules are available in two shapes, a cube and a flat, rectangular shape to allow more flexibility and easier adaptation for a variety of applications. See www.toyota-europe.com.