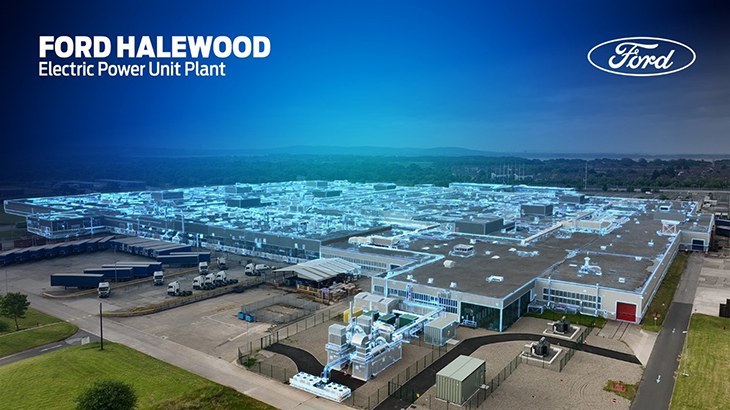 Like many automotive manufacturing plants in Europe, Ford's massive Halewood facility will soon see a lot more magnets and motors coming off its production lines. The company announced December 1 that it is pitching in another £150 million investment, raising the total to £380 million, to transform the plant from producing transmissions to electric power units. They will be in 70% of Ford electric vehicles sold in Europe by 2026. 
Halewood is integral to Ford's European electrification plan, centered on zero-emission car sales by 2030, followed by all vehicles including vans by 2035. The latest investment increases annual production to 420,000 units to powering an assortment of the company's growing roster of EVs. 
"Our vision in Europe is to build a thriving business, by extending leadership in commercial vehicles and through the electrification of our car range," said Kieran Cahill, Ford's European Industrial Operations vice-president. "This is playing a critical part as our first in-house investment in EV component manufacturing in Europe." The plant currently produces transmissions for internal combustion engine vehicles.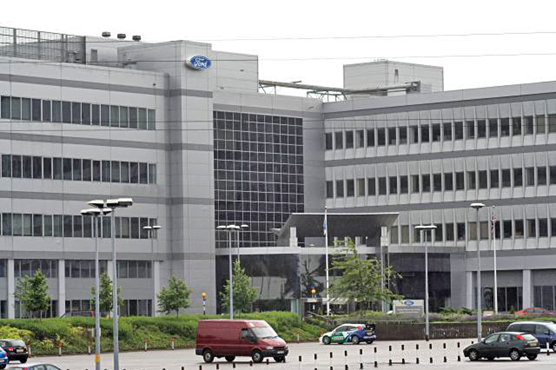 The company's £24 million E:PRiME centre, at its product development headquarters in Dunton in the UK, is already building prototypes of the electric power unit and training Halewood employees in its machining and assembly. Comprised of an edrive motor and gearbox, the unit replaces the engine and transmission of a conventional engine vehicle by propelling an EV using battery energy. 
Tim Slatter, chairman of Ford UK, said: "This is an all-important next step for Ford towards having nine EVs on sale within two years. Our UK workforce is playing a major role in Ford's all-electric future, demonstrated by Halewood's pivot to a new zero-emission powertrain, and E:PRiME's innovation at Dunton in finalising the production processes." Ford's EV push in Europe supports the acceleration of the company's global plan for two million annual production of EVs in the same 2026 time frame. Halewood will deliver the units to e-vehicle assembly lines at Ford Otosan plants in Romania and Turkey.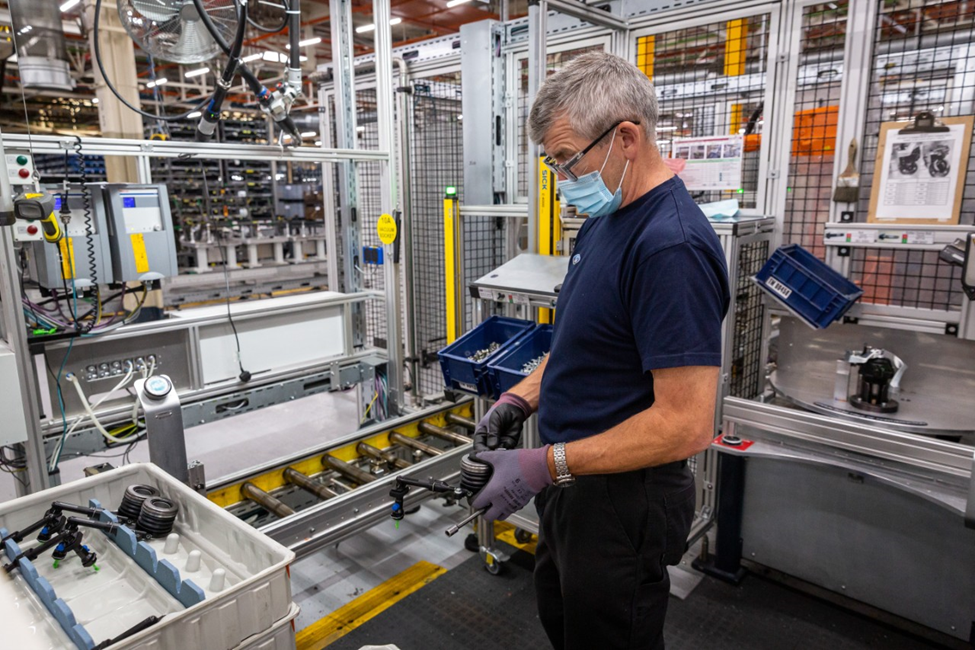 Apprentices and engineers embedded in the electric power unit development project have been part based at E:PRiME, test building the power unit and implementing new skills and knowledge at Halewood as part of its transformation.