2023 promises to be an important year for electric propulsion innovator Wright Electric. Plans call for initial flight testing of its Wright Spirit regional aircraft retrofit technology, this stage employing one electric propulsor enroute to graduating to two of the propulsion systems in 2024 and targeting a fully electric flightworthy craft in 2026 powered by four propulsors. 
Its full propulsion system is compatible with any energy source from batteries to fuel cells and can serve other industries from maritime to surface transportation. Wright is also working on an ambitious ground vehicle development project for the U.S. Army. The Wright Spirit incorporates the company's megawatt-class electric propulsion system to serve the 100-passenger market for one-hour flights. It is designed as a retrofit for the BAE 4-engine, 100 passenger platform.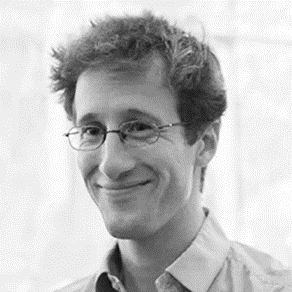 "Aviation has committed to net-zero carbon emissions by 2050, but Wright is committed to a 100% reduction in all emissions starting in 2026," says Jeff Engler, CEO. "Because we built the world's largest aerospace propulsive powertrain, we can build the world's largest zero-emissions retrofit directly serving the world's busiest routes."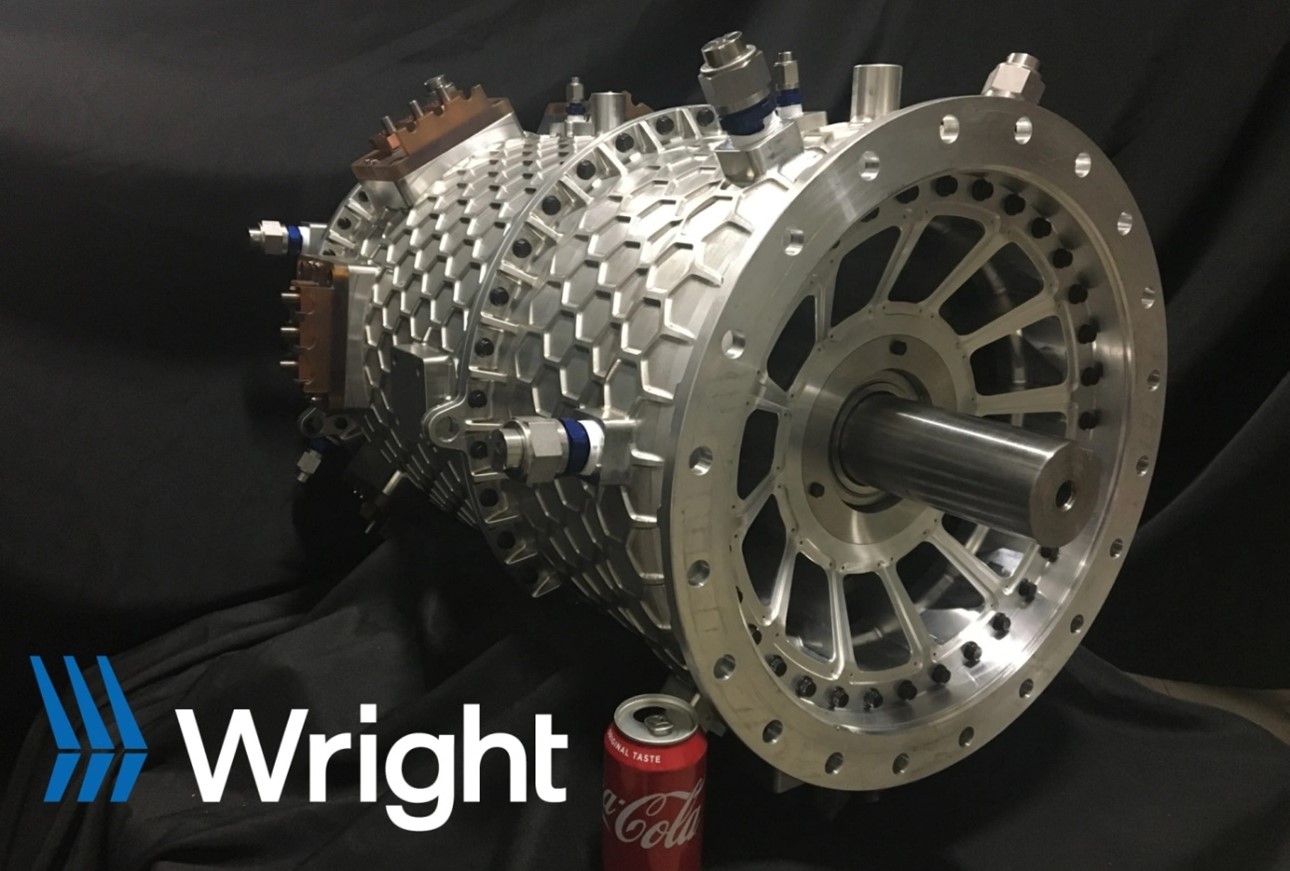 In the past three years, the company has been proving key components of the system for commercial aviation including a high-efficiency, high-power density inverter and a 2 MW, 2,700 HP permanent-magnet motor. Designed with careful thermal mitigation for its power density and relatively high voltage, the motor is rated at an efficiency of about 10 kilowatts per kilogram. It provides a 2x improvement compared to available aircraft propulsion motors, says the company, and is scalable from 500 kW to 4 MW for different applications, allowing application of the motor up to single-aisle class aircraft.
Wright plans to use ten 2MW motors on its Wright 1 aircraft for a total of 20 MW, which is as powerful as an A320 Airbus aircraft. Its flagship airplane also under development, the Wright 1 is a 186-seat airliner with an 800-mile range, targeting entry into commercial service in 2030.
Recently, the U.S. Army picked Wright as one of six companies to develop ways to power electric vehicles as part of its Next-Generation Combat Vehicle modernization effort. Spearheaded by the Army Applications Laboratory, the project seeks to power a future fleet of roughly 225,000 electric vehicles while operating in a field where infrastructure for such capability would likely not exist.
Also coming up for testing is the company's light but powerful megawatt generator. Built upon its motor technology used for aerospace, the generator is positioned as ideal for fleet electrification in austere and remote environments. Rated at 2 MW and scalable to 15 MW, it is half the weight and volume of existing generators. It has been selected by AFWERX for development testing as a tactical battlefield recharger in support of the Department of Defense's fleet electrification goals. AFWERX is the innovation arm of the U.S. Air Force which is operated by the Air Force Research Laboratory.
Two key partners, Honeywell and EaglePicher, are taking part in the Joint Technical Assessment Phase (JTAP) for the Wright Spirit powertrain.
"Wright and Honeywell are partnering to explore various technologies including turbogenerator and fuel cell offerings as well as utilization of Honeywell test facilities, aircraft, and infrastructure to support the furtherance of Wright's MW-class propulsion system. These, along with other key initiatives and investments, are part of Honeywell's commitment to help support our customers' sustainability goals," said Taylor Alberstadt, senior director of Power Systems Business Development at Honeywell Aerospace.
"EaglePicher's aerospace heritage and commitment to advanced power technology has created an opportunity for us to demonstrate advanced cell chemistry applicable to the Wright Electric development program," says George Cintra, Chief Technology Officer for EaglePicher Technologies. "These efforts are key to advancing high-capacity battery technology with aligned global interests in advancing cell electrochemistry and alternative supply options."
Based in Malta, New York near Albany, Wright was founded in 2016 by a team of aerospace engineers, powertrain experts and battery chemists focused on the technological and component challenges to electrification. For more info, see www.weflywright.com