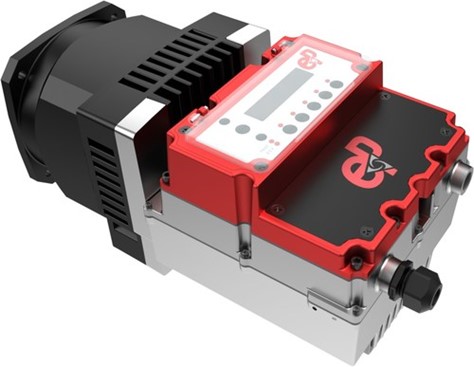 ePropelled, a developer of electric propulsion systems and power generation solutions, has unveiled a new line of permanent-magnet electric pump motors designed to bring greater energy efficiency to pools, spas and industrial applications. 
"Our new energy-efficient electric pump motors have less impact on the environment and are powerful enough not only for pools and spas, but many other applications within industrial markets," said Nick Grewal, CEO. "Variable speed pump motors are more efficient, which creates more sustainable products, systems and operations and can reduce costs. This is a win-win for manufacturers and consumers alike." 
The permanent magnet brushless motors are designed to be extremely compact and operate quietly. Their radial flux design with optimized flux distribution in the motor lamination reduces cogging and ripple torque, thereby reducing noise to below 70dB, including the sound from the shaft mounted fan. Due to the high efficiency of the motor, 91+%, the heat dissipated as losses is dramatically reduced. They can solely be air cooled even in hot environments, an attractive feature for industrial and pump applications. There are six motors in the series optimized for pool, spa or industrial applications at either 1.65 hp or 3 hp. 
Based in Lowell, Massachusetts, ePropelled is a developer of motors, generators and power management systems for aerospace, manned and unmanned aerial vehicles, electric vehicles and pump motor markets. Magnetics engineering is one of the company's specialties, underlying the design of some of its technology innovations and electric propulsion systems that include propulsion motors, ranging from 500 watts to 20 kW, and matching motor controllers.  
Dynamic Torque Switching, its patented technology for electric powertrain systems, is an innovative drive system concept that allows a single electric machine to dynamically change between several modes, each optimized for different points in the drive cycle. The control system is designed to allow the transition between the modes to take place seamlessly to deliver optimum torque/speed/efficiency characteristics in real time. For more info, see www.e-propelled.com.