Niron Magnetics, the company pioneering the development of iron nitride magnets that are high-performance permanent magnets free of rare earths, is scaling up to evolve its company to become a significant player on the magnet market. One of its latest steps has been to appoint Jonathan Rowntree as new CEO. The leadership change and other key appointments represent a planned evolution of the company as it advances from a focus on development towards scaling, commercialization, and productization of its patented Clean Earth Magnet technology.
A seasoned executive leader with a track record of commercializing advanced materials, Rowntree was previously senior vice president of advanced electronics solutions at Rogers Corporation, a major electronic materials manufacturer. Before that he served as senior vice president of the industrial electronics business unit at Henkel Corporation, where he led the growth of its global electronic materials business for 11 years.
"I was drawn to Niron not only by the potential of its Clean Earth Magnet technology, but also because of the talented, skilled, and growth-oriented team who are passionate about solving the global rare earths crisis with alternative materials to enable a cleaner world," said Jonathan. "I am eager to collaborate with the rest of the Niron team to further advance our technology and make it widely available to realize the tremendous potential it has to positively impact society through its broad industrial, automotive, energy, and consumer applications."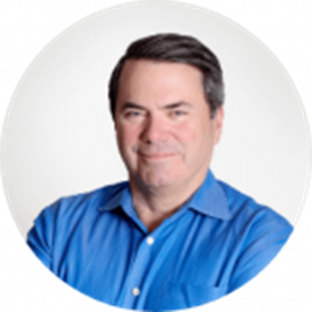 After more than five years leading Niron as CEO, Andy Blackburn is passing his duties to Jonathan as Niron accelerates toward commercialization of its Clean Earth Magnet technology. Andy will remain a part of the Niron team as executive vice president of strategy to facilitate Jonathan's onboarding and continue to lead the ongoing fundraising efforts, in addition to being vice chair of the corporation.
"During my time as CEO, I was privileged to lead the company in developing a unique technology that I believe will help usher in a more sustainable future for the magnetics industry. Jonathan is enthusiastic, shares the same vision, and has the leadership skills Niron needs to bring our Clean Earth Magnet to market," said Andy. "I am excited to see Niron advance to this next stage and look forward to supporting Jonathan and the team in executing Niron's mission."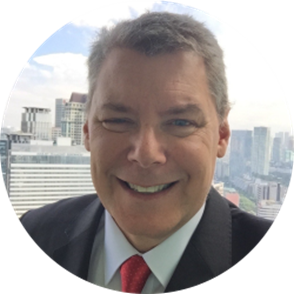 Other top appointments include David Northall, vice president, global operations, Carlijn Mulder, vice president for magnet technology, and Peter Ladwig, vice president for nanoparticle technology. Northall joins Niron with over 40 years of experience in a wide range of industries and on mega projects around the world with some of the largest players in chemical manufacturing and engineering. He most recently served as the general manager of project engineering and services for SABIC, a chemicals manufacturer headquartered in Saudi Arabia.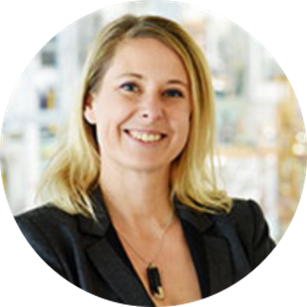 Mulder joins following a decade with materials science company Saint-Gobain where she held various leadership positions in R&D and operations. At Niron, she will leverage her materials expertise to refine the final processing and formation steps for the Clean Earth Magnets. She holds a BSc and MSc in Applied Physics from Delft University of Technology in the Netherlands and earned her Ph.D. in Electrical Engineering and Computer Science at MIT.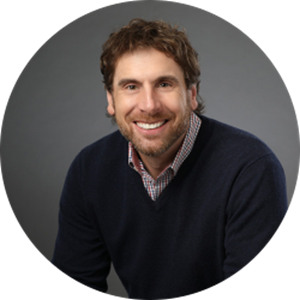 Ladwig joins the company following nearly 20 years with TDK Hutchinson Technology where he held several R&D and operations roles including senior director of technology development and senior director of engineering. At Niron, he will leverage his expertise in thermodynamics of nanoscale magnetic materials to lead the company's nanoparticle powder research and development efforts.
Niron is developing what it says is the world's first advanced manufacturing process for the mass production of permanent magnets powered by its breakthrough material formulation. Its proprietary Clean Earth Magnet technology based on iron nitride enables magnets that possess inherently higher magnetization, can be produced at a lower cost than today's rare earth magnets, it says.
A spin-out from research labs at the University of Minnesota, building off more than a decade of research and development, Niron's manufacturing techniques precisely control and manipulate the crystal structure of iron nitride to obtain high strength magnets. Using commonly available iron and nitrogen raw materials that can be sourced globally and sustainably, the process combines breakthroughs in nanomaterials with well understood, mature metallurgical methods to deliver high performance magnets at half the cost, says the company. A key attribute is high temperature stability.
Niron is part of many innovative design partnerships including a U.S. Department of Energy funded project that aims to develop more cost effective and sustainable drivetrains for electric vehicles. Other efforts include applications in wind power turbines and audio speakers. For more info, see www.nironmagnetics.com.