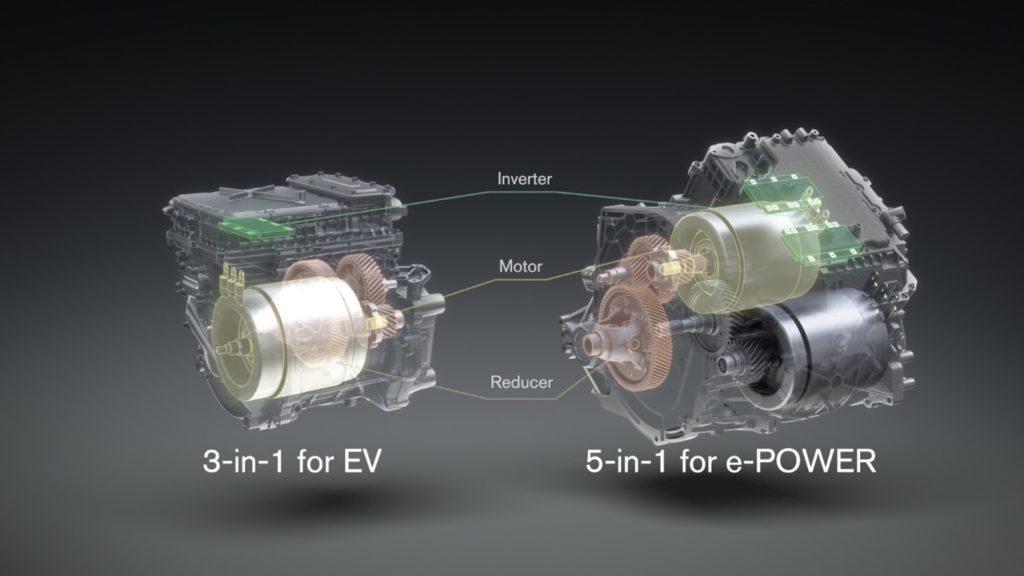 Nissan unveiled its new approach to electrified powertrain development, which it calls "X-in1". Core EV and e-POWER powertrain components will be shared and modularized, resulting in a 30% reduction, compared to 2019, in development and manufacturing costs by 2026. A key part of the approach is to adopt its newly developed motor that reduces the use of heavy rare earth elements to 1% or less of magnet weight.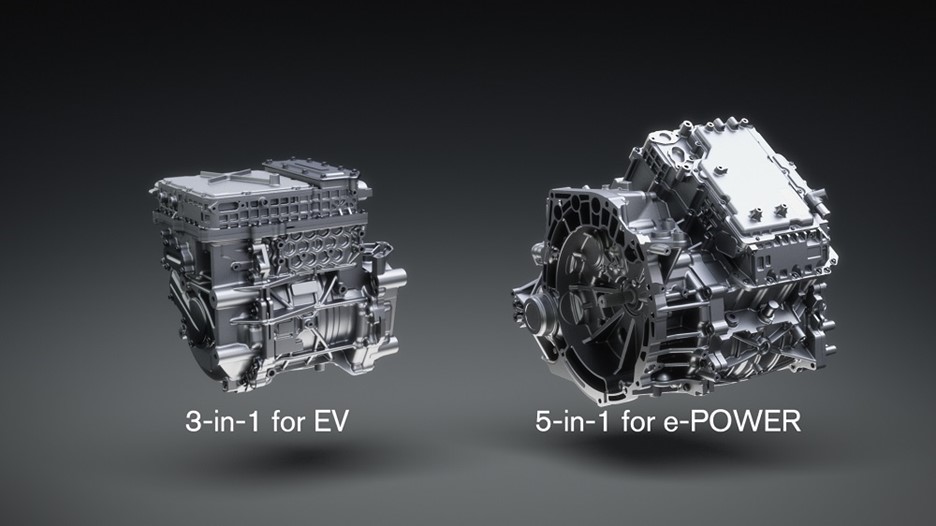 Through the X-in-1 approach, Nissan aims to further increase the competitiveness of its EV and e-POWER vehicles. The company has developed a 3-in-1 powertrain prototype which modularizes the motor, inverter and reducer, which is planned for use in EVs. A 5-in-1 design which additionally modularizes the generator and increaser is planned for use in e-POWER vehicles. The approach, which covers these and other possible variants, has been developed to enable EV and e-POWER core components to be produced on the same line.
In 2010, Nissan became the first automaker to mass-market an EV, the Nissan LEAF. To continuously enhance its electrification technologies, Nissan says it has been carefully listening to its EV customers around the world. In 2016, the company launched its e-POWER electrified powertrain, utilizing its EV technology, which provides the same driving experience as an EV as it is 100% motor drive.
Sharing and modularizing core components improves production efficiencies and reduces powertrain costs by approximately 30% compared to 2019, says Nissan. It aims to achieve e-POWER price parity with ICE vehicles by around 2026. The size and weight reduction of the unit also improves vehicle driving performance and minimizes noise and vibration. A key part of the approach is to adopt its newly developed motor that reduces the use of heavy rare earth elements to 1% or less of magnet weight.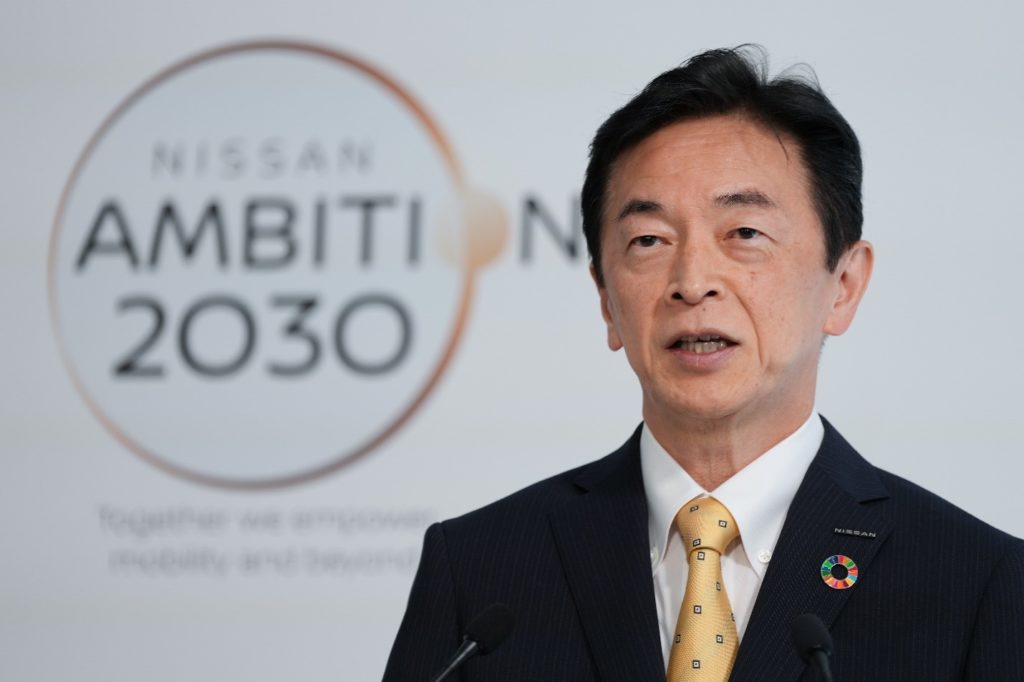 Senior Vice President Toshihiro Hirai, who leads powertrain & EV engineering development, said: "We make the most of our expertise and know-how from our more-than-a-decade long development and production of electrified technologies. Through our innovations in electrified powertrain development, we'll continue to create new value for customers and deliver 100% motor-driven vehicles – EVs and e-POWER – as widely as possible."
Under its long-term vision, Nissan Ambition 2030, the company aims to bolster its lineup with 27 new electrified models, including 19 EVs, by fiscal year 2030. Powertrain production at its plant in Yokohama is a highly automated process including the manufacturing of the motors and other components.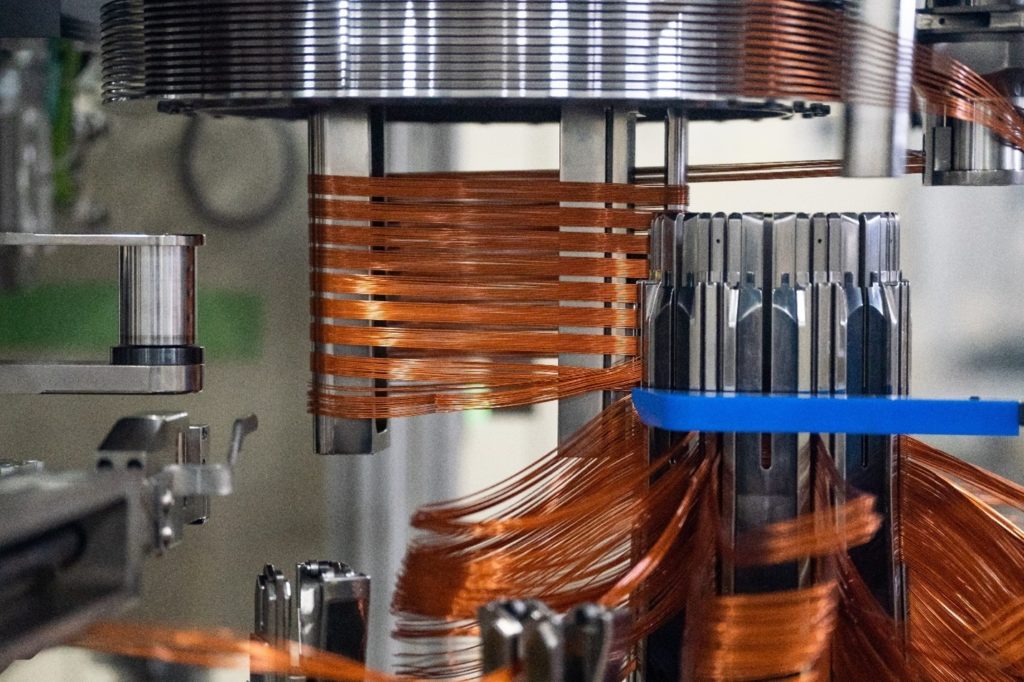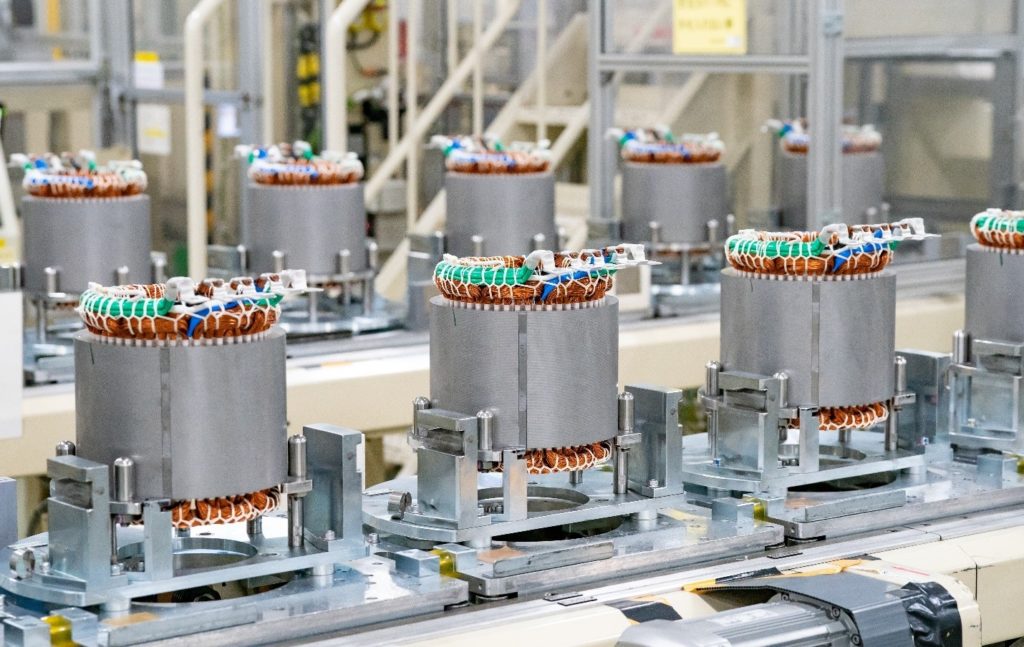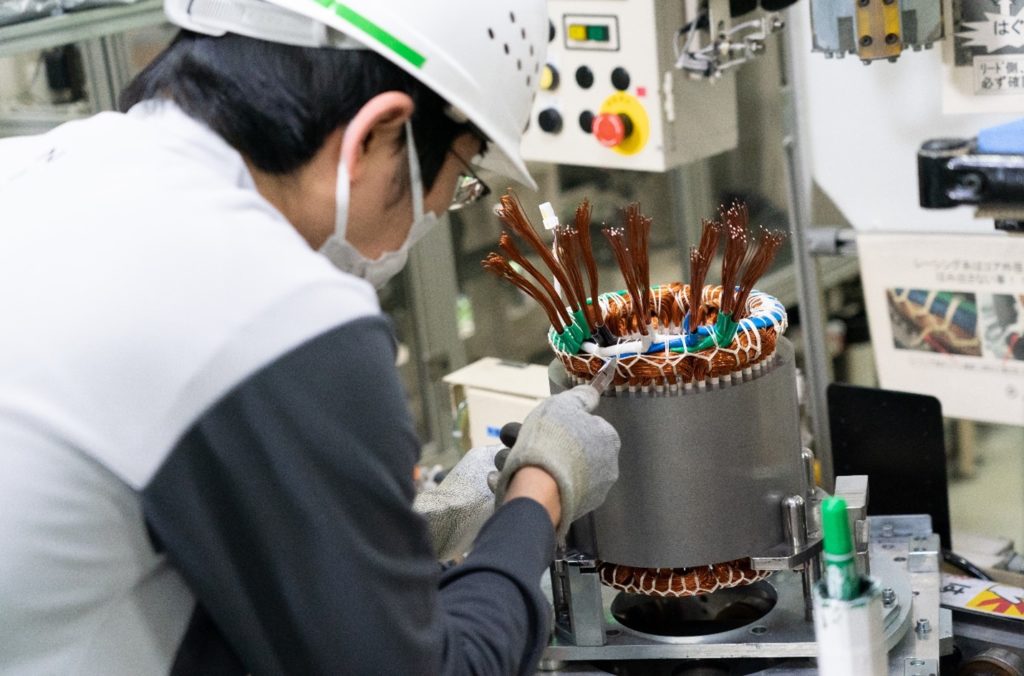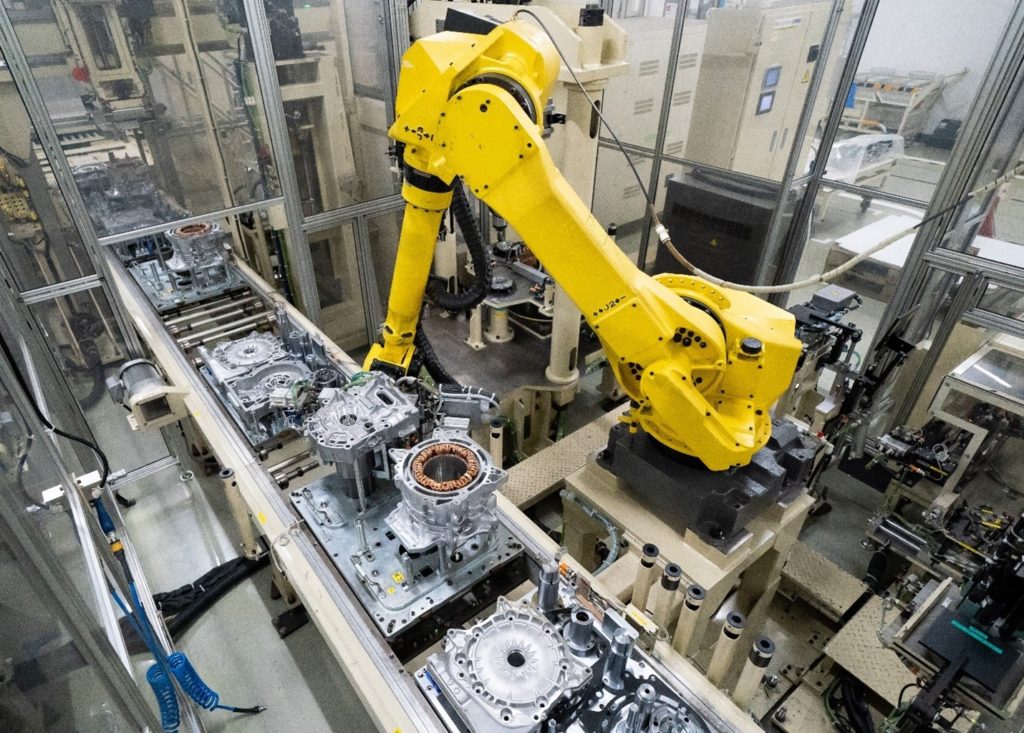 Nissan's electric motor development has been ongoing and dates back to 2012 when it announced that it had developed a new motor that would reduce the use of rare-earth dysprosium by 40% compared to conventional EV motors of the time.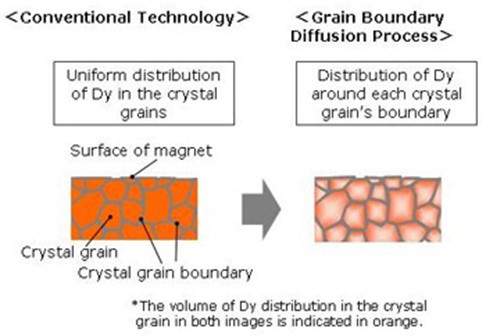 Developed in a joint venture with suppliers, it was based on grain boundary diffusion process in which dysprosium is distributed uniformly around each crystal grain's boundary instead of being uniformly added to the magnets. For more info, see www.nissan.com.