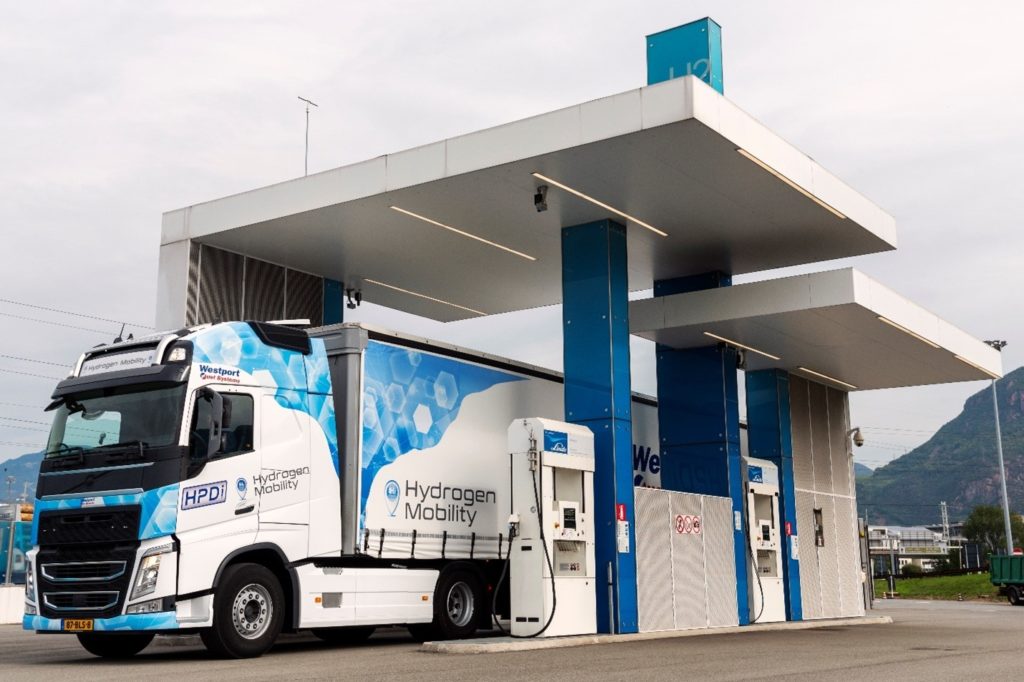 With a third OEM demonstration underway, and plans for a new hydrogen innovation center and manufacturing facility in the Changzhou Hydrogen Valley of China, Westport Fuel Systems is growing a global ecosystem for its hydrogen fuel systems components business.
In March, the company announced a new collaboration with another original equipment manufacturer to evaluate the performance, efficiency and emissions of the OEM's engine equipped with Westport's hydrogen-enabled high pressure direct injection fuel system, marking its third major OEM evaluation engagement to date. Funded by the OEM, the work starts immediately and continues through year end.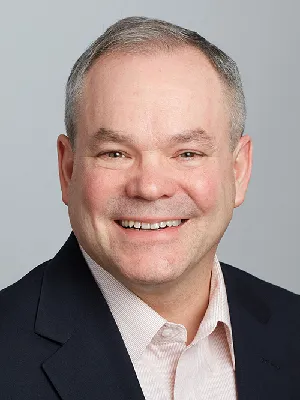 "Vehicle makers around the world are recognizing that there are many possible paths to reaching the important goal of significantly reducing or eliminating emissions," said David Johnson, CEO of Westport. "Demonstrating our H2 HPDI fuel system is the first step on the path to commercialization and supports the growing view that a one-size-fits-all approach to emissions reduction does not exist. Maintaining existing diesel engine architectures and related manufacturing infrastructure is critical to enabling OEMs to offer timely, efficient, cost-effective peak performance in transport applications."
Hydrogen use in an internal combustion engine with Westport's system offers a cost-effective solution that delivers substantial CO2 reductions while allowing OEMs to preserve their existing engine architecture, leverage existing engineering talent and experience, installed investments, and decades of technology development in vehicle powertrain design, supply chain and manufacturing.
The company's HPDI system fueled with LNG and bioLNG is a platform already commercialized, providing a foundation to develop the hydrogen-fueled version. The OEM collaborations are designed to demonstrate that its hydrogen-fueled system can deliver on its promise for diesel trucks.
Based in Vancouver, Canada, Westport says that engines equipped with its H2 HPDI fuel system offer far greater CO2 reductions for every Euro of public and private investment, compared to fuel cells. The system avoids reliance on the sensitive and expensive minerals used in fuel cell catalysts and batteries, resulting in far lower cost base than fuel cells, while the marginal cost of the additional NOX reductions that come from using fuel cells far exceeds the societal cost of NOX emissions, says the company.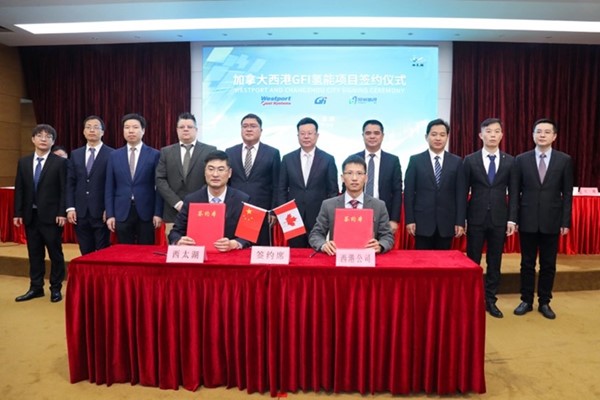 In late February, Westport committed to expand its manufacturing footprint in China to support growth there of its hydrogen componentry business and other alternative fuel system technologies. The investment agreement provides for the City of Changzhou to build the new hydrogen innovation center and manufacturing facility in the Changzhou Hydrogen Valley.
"Westport's GFI-branded hydrogen fuel system components have had a strong presence in the Chinese marketplace for over ten years, these components support both fuel cell and internal combustion engine applications that use hydrogen fuel," said Johnson. "The city of Changzhou is dedicated to becoming the capital of new energy industries, making them an ideal partner for growth."
The agreement calls for Westport and Changzhou to build a manufacturing facility for hydrogen fuel systems to meet Westport's advanced manufacturing requirements. The Changzhou site is expected to also include an innovation center for hydrogen solutions. Westport's plan to invest up to $10 million USD over the next ten years is intended to enable production of established hydrogen componentry to support the fast-growing hydrogen-fueled vehicles targeted to be on the road in China. The new Westport facility is planned to be in operation in 2024. For more info, see www.westport-hdpi.com.