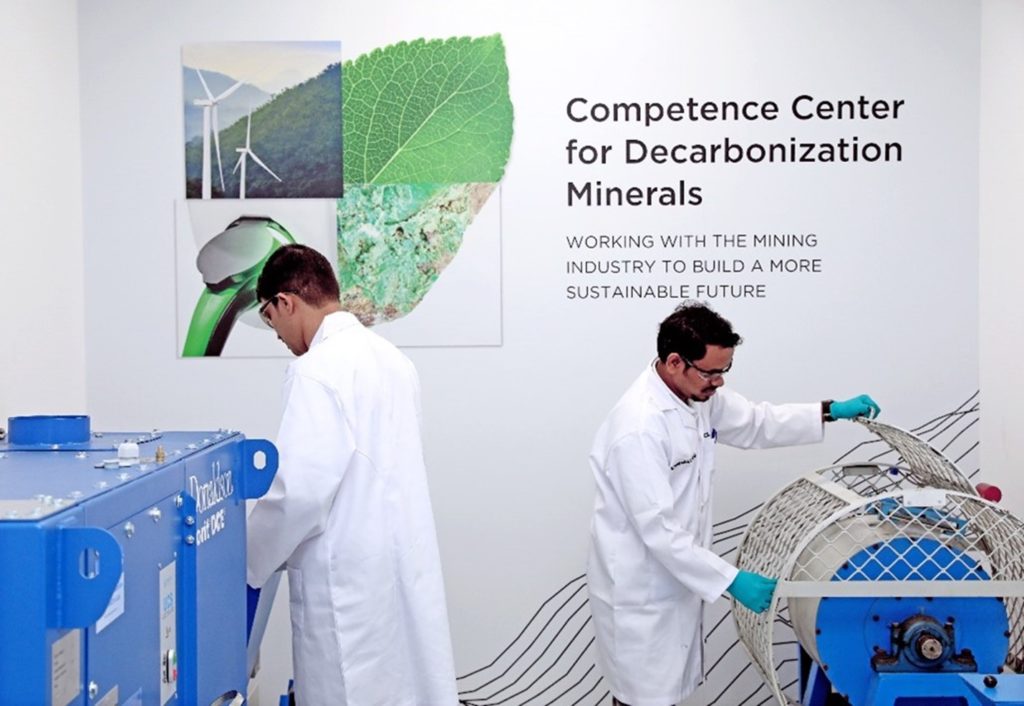 At new laboratories in the United Arab Emirates and in Brazil, global specialty chemicals company Clariant aims to develop improved solutions for processing decarbonization minerals and mines tailings. Rare earths for magnets and magnetic separations are important aspects of the new competence centers. Among the company's core chemical products are catalysts and adsorbents used in fuel cells and hydrogen production. 
In the UAE, Clariant Mining Solutions opened a dedicated global Competence Center for Decarbonization Minerals at the Dubai Science Park in October. The laboratory is designed to meet the increasing global demand for solutions to process decarbonization minerals more efficiently. 
The decarbonization of the production and transportation of goods and services is a growing megatrend. Mining is one of the key foundational industries enabling decarbonization by delivering the minerals required for these technologies, such as nickel, cobalt, and lithium for batteries for electric vehicles, rare earths for magnets in wind turbines and electric vehicles, and alumina for lighter-weight vehicles and solar panels. Research activities at the center will include improving metallurgical performance by maximizing recovery and grade, optimizing cost-performance, and creating more sustainable solutions for the processing of decarbonization minerals. 
"Our new Competence Center is another important milestone in our purpose-led strategy to become a sustainability leader in mining chemicals," comments George Nunes, global head of Clariant Mining Solutions.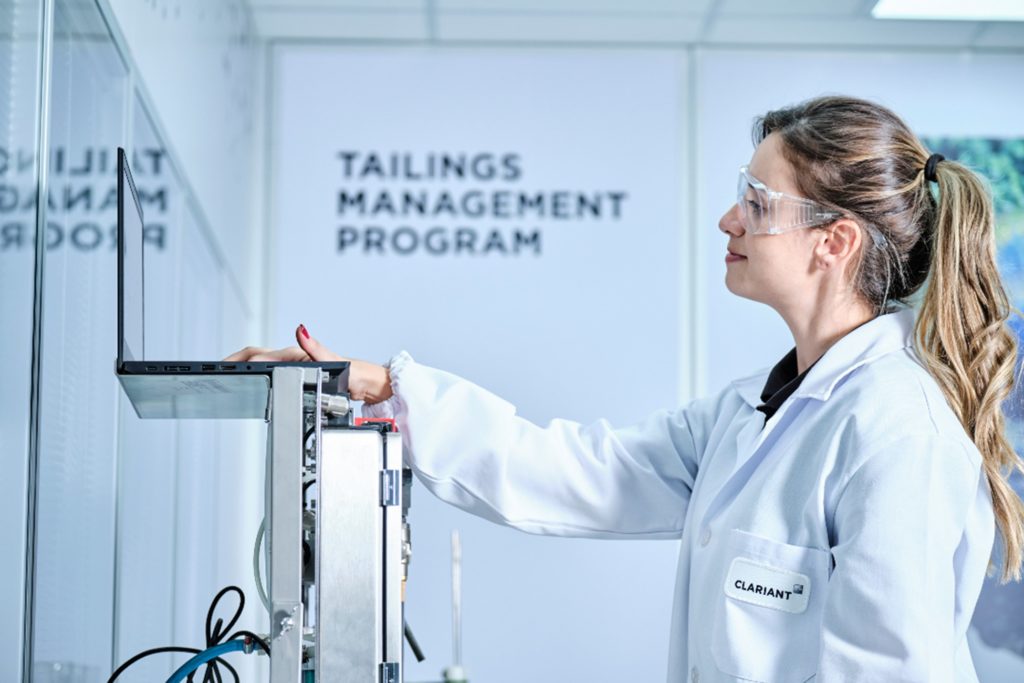 In Brazil, Clariant is now operating a new technical facility exclusively dedicated to developing solutions for tailings management by the mining industry. Located in Belo Horizonte in the state of Minas Gerais, the Competence Center for Tailings Treatment was opened in late 2021 in the heart of the country's mining hub. 
Mining is a key enabler for sustainability megatrends, delivering the minerals required for future-oriented technologies behind low-carbon energy & transport such as wind turbines and electric vehicles, "green" buildings, smartphones and other electronics, and to support recycling. While empowering such important developments, mining operations address their most significant challenges as they advance in their own drive towards sustainability. As part of this, increased emphasis has been placed on tailings management as the industry searches for alternatives to existing dams and aims to explore this as-yet untapped source of valuable minerals. 
"Clariant is at the forefront of offering sustainable solutions for mining, and the CCTT will provide robust technical capabilities to demonstrate how our innovations can improve tailings management and waste reduction", comments Wagner Silva, global head of technology for Clariant Mining Solutions. 
The new lab is outfitted with state-of-the-art equipment and is home to a dedicated team of research and development experts. It is a core pillar of Clariant's Tailings Management Program, which comprises four complementary technology platforms: flotation, magnetic separation, dewatering and rheology modification. Flotation chemicals for slimes, for instance, help mines recover valuable minerals that are currently going to waste, and flotation chemicals for secondary mining enable operators to reprocess old tailings. In addition, filter aids help operators dewater tailings better, leading to drier stacks and faster throughput. 
Clariant is based in Muttenz, Switzerland. Among its core products are catalysts and adsorbents used in fuel cells and hydrogen production. Its HyProGen 200 series of reformer catalysts, for example, are tailored for fuel cell annplications, Its HyProGen 100 series catalysts can be used for hot desulfurization in fuel cell installations and for ambient desulfurization in natural gas fuel cells.  For more info, see www.clariant.com.