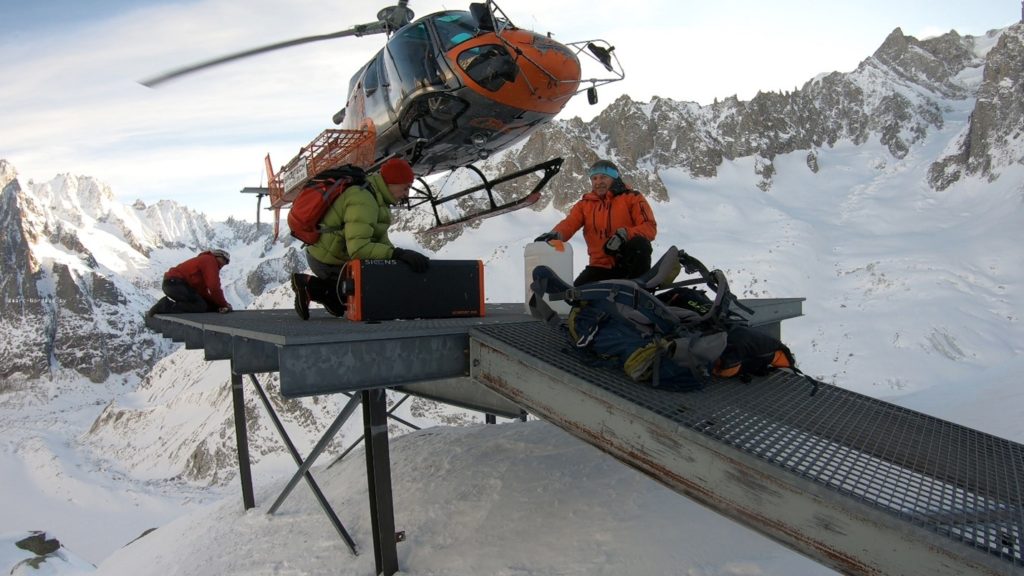 Fuel cells are becoming increasingly popular as a replacement for diesel generators. This has clear advantages not only for climate protection and carbon footprint, but also in terms of usability, noise levels and versatility. However, are fuel cells also suited for use in disaster relief and emergency situations? This subject is addressed by Siqens GmbH in a recent blog, "Fuel cells for disaster relief and critical infrastructure".
According to climate experts, flood situations and natural disasters like the one that struck North Rhine-Westphalia and Rheinland-Pfalz in the summer of 2021 will occur more frequently. At present, it is virtually a given that polluting and noisy diesel generators are used to restore power and mobile communications in the event of a natural disaster. However, given the growing pressure to cut emissions, this needs to change in the medium term.
Diesel fouling: a major challenge for conventional generators
In 2015, the German Federal Office for Information Security made alarming observations in an analysis of backup power systems: The fuel in almost 60 percent of examined systems was rendered unusable. The reason for this is that, according to the Biofuel Act, DIN 590 standard diesel is refined with seven percent fatty acid methyl ester. This mixture is designed for consumption within 90 days. Therefore, the fuel is not stable over extended periods and in many cases can no longer suitable for power generation.
This is another reason why fuel cells might be a viable alternative. In combination with renewable energies and battery storage, they provide numerous advantages: Quiet operation, low-emission and low-maintenance, and ideal for off-grid power supply. Moreover, fuels such as methanol are stable over the long term and can be used even after being stored for several months. Furthermore, methanol is a widely-available fuel and can be procured, for example, from chemical distributors.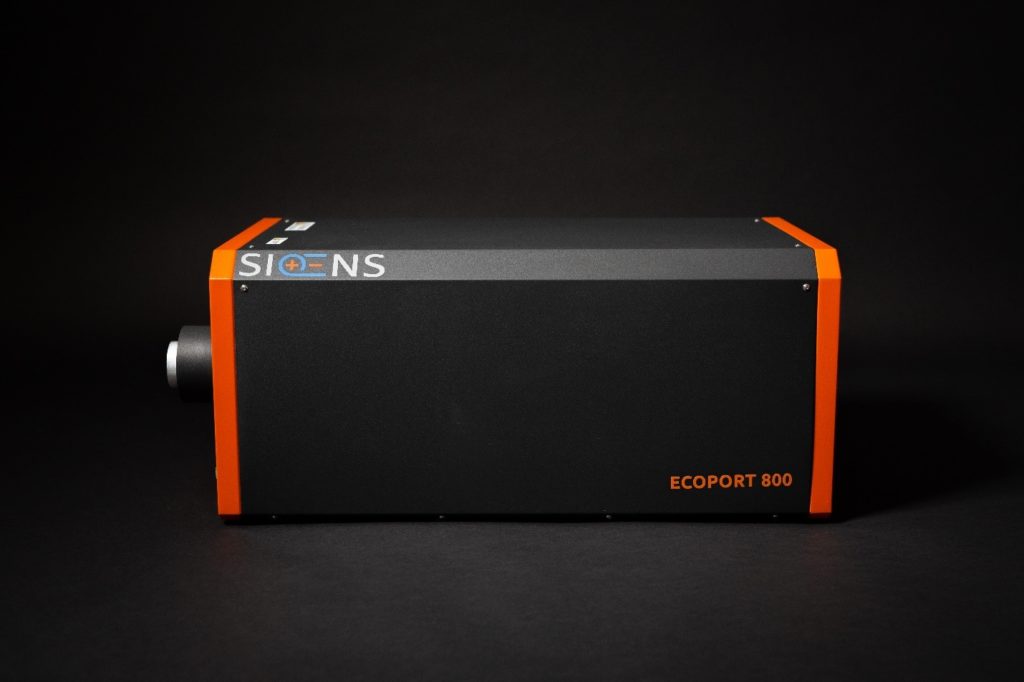 Fuel cell modules such as the Ecoport from SIQENS use methanol, and convert this chemical energy directly into electricity. Such an energy generator delivers up to 1,500 watts per module, depending on the configuration, and can charge mobile battery storage units. Several modules can be connected in parallel, allowing higher power outputs of multiple kilowatts. The SIQENS fuel cell exploits the high hydrogen content present in methanol to produce electricity with efficiencies of around 40 percent.
In addition, solar modules can supplement the mini-grid to generate electricity during the day. The battery is then used to continuously power installations within the affected area, such as IT infrastructure or base stations for mobile communications.
Cutting carbon emissions by over 60%
Diesel generators, which is one of their drawbacks, usually do not run at the so-called optimum operating point. As a result, they can consume a great amount of fuel. Fuel cells, on the other hand require significantly less fuel, although the energy density of diesel is higher.
In addition, diesel gensets and methanol fuel cells also differ significantly in terms of emissions: Approximately 2.6 kilograms of carbon dioxide are emitted per liter of diesel consumed. Fossil-generated methanol releases about 60 percent – with green methanol, operation is climate-neutral. By design, fuel cells do not emit any pollutants such as particulate matter or nitrogen oxides.
At the same time, methanol is particularly suitable as a fuel in off-grid plants – although the liquid alcohol is still mainly produced from fossil sources, the switch to renewable methanol has already begun. Compared to hydrogen, for example, methanol is very easy to transport in small tanks or canisters. As a result, it can be stored easily and is readily available for purchase in chemical stores.
All these advantages show: While diesel gensets are still the norm in disaster relief and for supplying critical infrastructures, more and more users are opting for eco-friendly alternatives. So that critical infrastructures remain protected in the future and the vital energy supply is quickly available in the event of a disaster.
The disaster communication network of the state of Tyrol
A prime example of a fuel cell application in extreme environmental conditions in this blog by Siqens, which is available on its website: The disaster communication network of the state of Tyrol.
State of Tyrol: Securing the power supply of critical networks
During natural disasters, rapid response and coordination between emergency responders and government agencies are critical. But how do you establish this connection when the power, and thus the public telecommunications network fails?
In the State of Tyrol, a radio relay network ensures the connection of the various municipal districts and the transmission of alerts in the event of disaster: This ensures that communication can continue between valleys cut-off by avalanches – an essential component of coordinating help. The disaster microwave network serves as the backbone of the digital radio warning and alerting system network in Tyrol.
During planning of the network, special attention was paid to reliability, fail-safety and redundancy: There are currently 128 lines in operation, which enable resilient data transmission over a distance of up to 50 km. The use of underground lines was deliberately avoided to prevent any damage caused by landslides.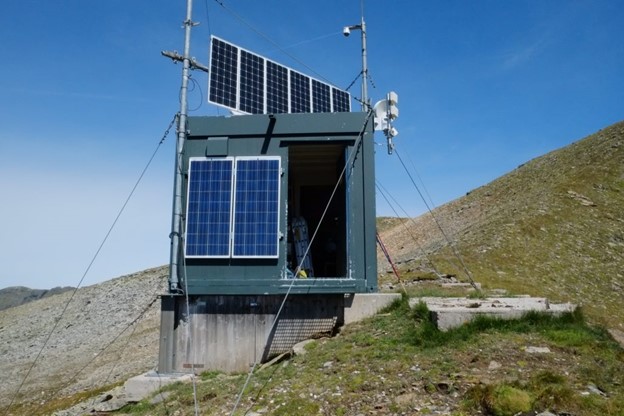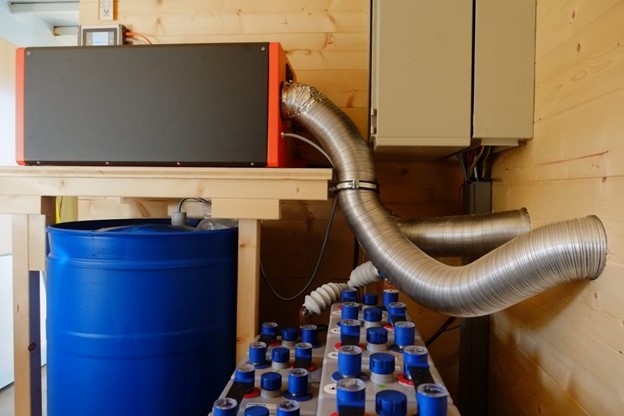 For the mostly alpine locations, a combination of photovoltaics and battery is ideal for self-sufficient power generation. The fully charged battery ensures operation for at least 48 hours. However, for a weather-independent and year-round power supply of critical sites, additional measures are necessary.
For this reason, the SIQENS Ecoport 800 is used at the redirection point on the Messelingkogel – at an altitude of just under 2,700 meters. The energy from the fuel cell is fully sufficient to operate the connected directional antennas, as well as a small electric heater which is used to de-ice the antennas in winter. The connected tank with 200 liters of methanol provides sufficient energy to operate the site self-sufficiently for several months.
About Siqens:

SIQENS, founded 2012 in Munich, is a leading provider of methanol fuel cells and technology for electrochemical hydrogen separation (EHS). The Company's methanol fuel cell product line (Ecoport) supplies clean energy in remote areas or backup power to critical applications.
Built on its patented high-temperature polymer electrolyte membrane (HT-PEM) technology portfolio for power generation, SIQENS offers solutions to separate and purify hydrogen at the point of use from several feed gases – as from hydrogen-blends in natural gas pipelines or reformate gases from methanol or biogas. The SIQENS technology portfolio addresses the challenge of last-mile hydrogen distribution: Driving the decarbonization of power generation, transportation, and industry by reducing the cost of hydrogen delivery. For more information, see www.siqens.de.