Achievement Reflects Growing Demand for Safe and Efficient Last-Mile Hydrogen Delivery Solutions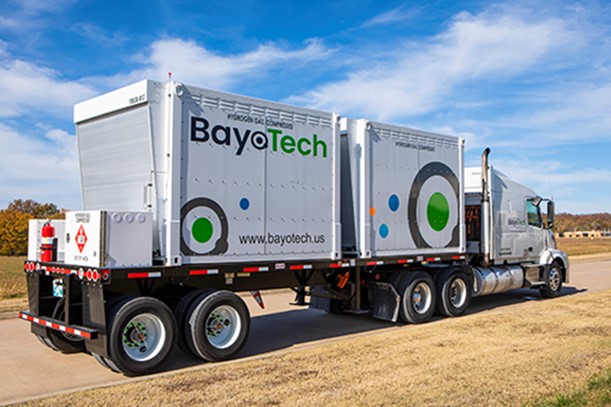 BayoTech, Inc., an innovator in hydrogen solutions, has announced the delivery of its 700th high-pressure gas transport trailer. Plug Power, a leading provider of turnkey hydrogen solutions for the global green hydrogen economy, took delivery of the HyFill™ bulk hydrogen transport trailer at the Tulsa, Oklahoma factory. This milestone is another step in BayoTech's commitment to building safe, reliable, and sustainable hydrogen infrastructure in the U.S. to make low-cost, low-carbon hydrogen accessible for communities today.
"BayoTech understands the complex requirements of last-mile hydrogen distribution and is quick to deliver transport equipment that enables higher gas utilization and exceptional safety," said Chris Granger, BayoTech's Chief Operating Officer. "We have seen demand for our high-pressure transport and storage equipment grow 25% year-over-year."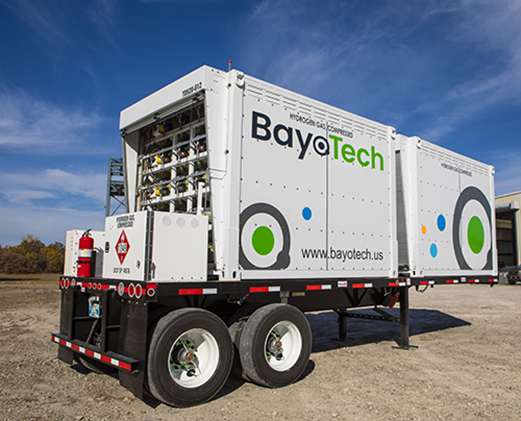 "The logistics of moving hydrogen from our production facilities to the consumer is a key element of the global green hydrogen ecosystem Plug is building," said Sanjay Shrestha, General Manager, Energy Solutions and Chief Strategy Officer of Plug. "BayoTech's high-capacity transport trailers move more hydrogen per load than traditional gaseous hydrogen delivery methods, allowing Plug to maximize the productivity of our drivers and availability to our customers." 
Customers rely on BayoTech's bulk hydrogen transport trailers to efficiently move hydrogen to distribution and dispensing sites and, ultimately, the end user, including retail refueling stations, backup power systems in remote areas, and industrial production sites. Type III composite cylinders carry up to three times more compressed gaseous hydrogen per load than traditional steel tube trailers to create a virtual pipeline for reliable hydrogen delivery.
BayoTech premier safety features include rapidly venting cylinders, proprietary thermally activated pressure relief devices, welded manifold connections for leak prevention, and emergency shutdown systems for NFPA compliance while systems are on site. 

About BayoTech
BayoTech, an innovator in hydrogen solutions, is committed to addressing the global need for reliable, cost-effective, and low-carbon hydrogen. BayoTech sites hydrogen production close to demand and distributes it to nearby consumers via high-pressure gas transport and storage equipment. Customers are accelerating the decarbonization of their energy and transportation systems through BayoTech's supply of hydrogen molecules and equipment. Learn more at www.bayotech.us.