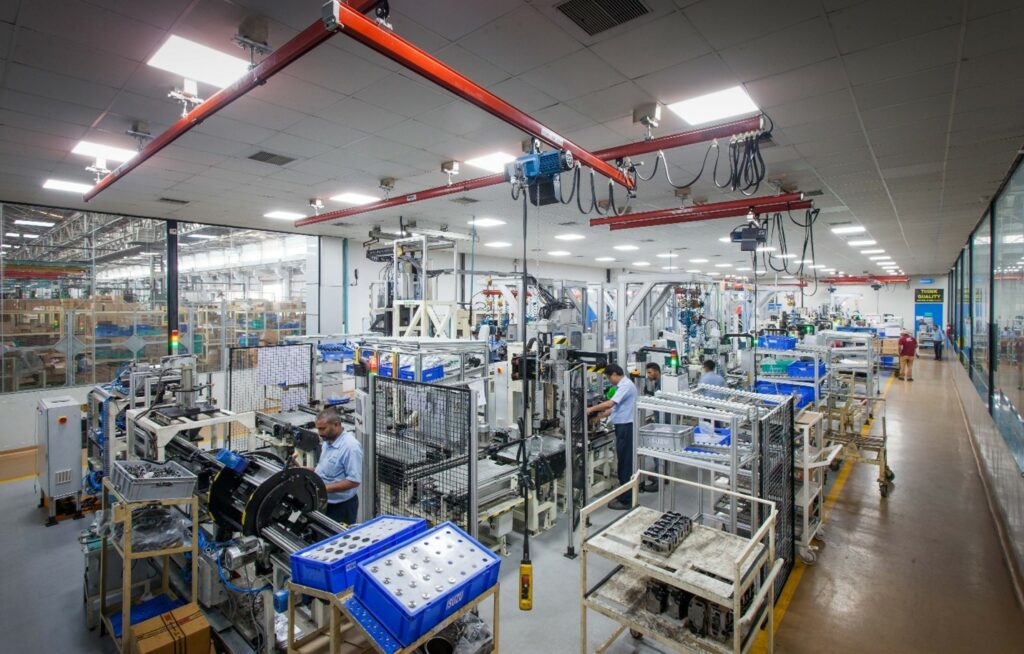 In two separate deals, British electric drive specialist Saietta has forged a master supply agreement with AVTEC Limited, a major independent manufacturer of powertrains in India, for production of Saietta's e-drives for lightweight vehicles in that country, and also received an order for 3,000 units for placement in AYRO urban duty vehicles in the USA.
In a larger sense, the arrangements illustrate the expanding global web of electric vehicle manufacturing operations and technology collaborations as, in this case, other companies such as Club Car and luxury EV automaker Karma Automotive build new production relationships and plants to meet market opportunities. Most of the production incorporates permanent magnet motors of one design or another, depending on the type of vehicle.
The partnership in India brings together AVTEC's expertise in the design and manufacture of transmissions with Saietta's motor and inverter capability. The resulting e-drives have been designed for 3-wheel and 4-wheel lightweight electric vehicles for its first set of commercial agreements which have been secured with one of the largest OEMs in the Indian light-duty mobility market. Production is on track to commence in the third quarter of 2023.
In addition to the supply agreement, Saietta and AVTEC intend to proactively market the combined eDrive technology to other existing and prospective clients, tailoring the core eDrive design to meet the precise requirements of additional individual OEMs in India and beyond. The timing is right, say the companies, given the lightweight e-mobility market in India is growing rapidly, registering more than 1 million EVs last year, up 200 percent over 2021. Designed in the UK, the e-drive units will be made in India.
Over the course of the initial five years of the supply contract, Saietta and AVTEC will have the capability to produce a minimum of 150,000 complete units for customers globally. 80,000 units are already reserved for the launch OEM in India. Saietta and AVTEC are also exploring the development of eDrive solutions for other lightweight vehicle sectors, including 2-wheel applications.
"When bringing any new technology to the mass market, it's critically important to work with supplier partners who have a proven track record of delivering at the required scale, on time, on cost and on quality. AVTEC undoubtedly ticks every one of those boxes. We've been collaborating very effectively technically since Q3 last year and everything is on track for our planned start of production," said Tony Gott, executive chairman of Saietta Group.
"We are delighted to join hands with Saietta to develop and supply end to end eDrive solutions to customers, thus enabling the transition into a wider role," added Neeraj Jain, managing director of AVTEC.
Saietta VNA, a joint venture formed in 2022 in India between Saietta Group and Padmini VNA, will produce the electric motors and inverters in its new manufacturing plant and combine these with transmissions from AVTEC manufactured at its plant in India.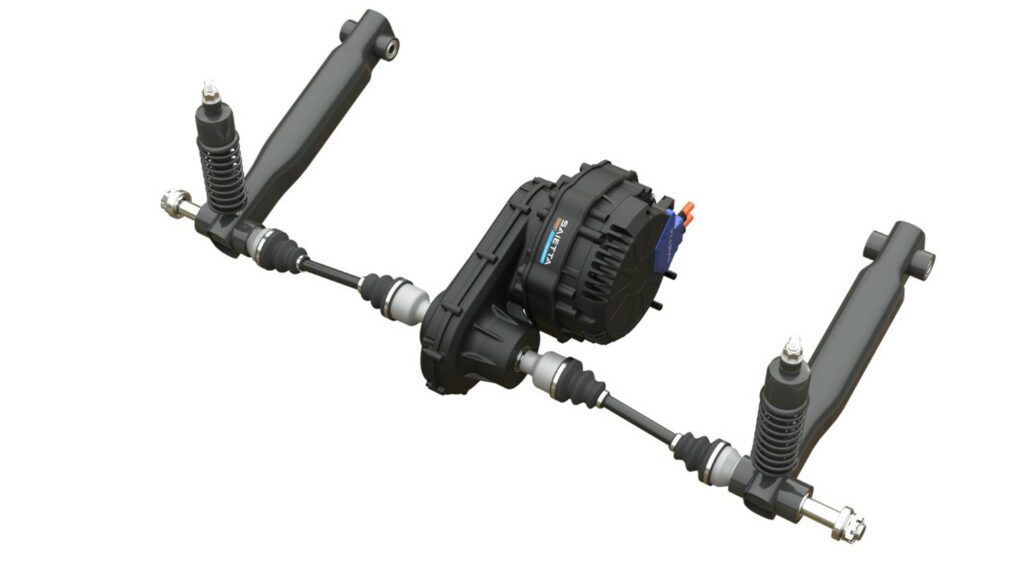 Variety of motor designs from Saietta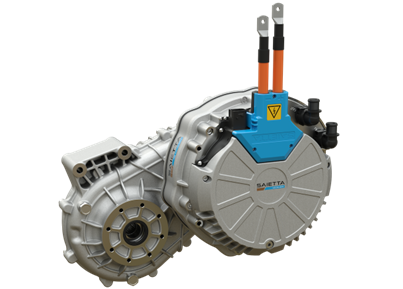 Saietta's axial flux electric motors are designed to optimally deliver high torque, high power and high efficiency on urban duty cycles at low voltage and rpm. The company's first commercial electric motor, the AFT140i, features a fully sealed and liquid cooled design that is optimized for use in urban delivery vehicles. Being axial flux architecture, the motor is compact and lightweight, helping to maximize the space available for cargo and occupants. The AFT140i also features a fully integrated controller into the same housing with a shared cooling system and this unit is mated to a transmission which has been designed specifically for the e-drive.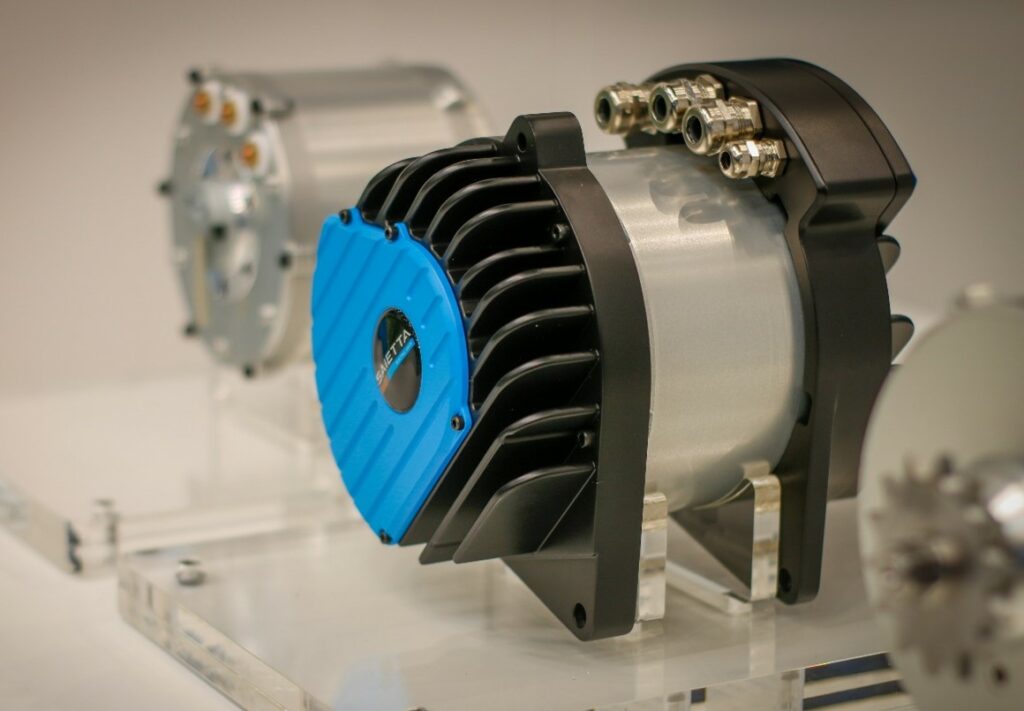 Based in Oxfordshire, England, Saietta specializes in propulsion motors for a broad range of electric vehicles including scooters, motorbikes, rickshaws and urban delivery vehicles. Its designs include both axial flux and radial flux technologies which can be combined with in-house power electronics, powertrain controls, mechanical axles, and transmissions. 
Saietta and AYRO team up in USA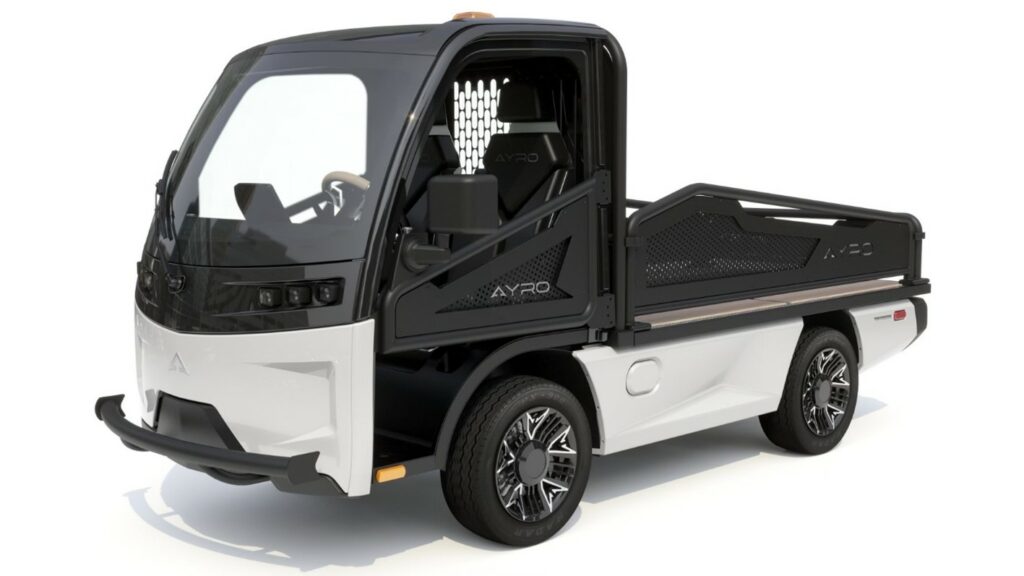 In April, Saietta announced it has received an order for 3,000 electric drive units from AYRO Inc., a U.S.-based electric vehicle company, with production to begin in the third quarter of 2023. They are planned for the company's new Vanish, a utility low-speed electric vehicle to support campus mobility, last-mile delivery and micro-distribution. Over the last 12 months, Saietta has worked closely with AYRO to design, engineer, test and validate a bespoke eDrive which will deliver class-leading performance and high efficiency on urban duty cycles for the Vanish. 
"We are delighted to be working with AYRO," commented Gott. "It underscores Saietta's extensive engineering capabilities, from designing and developing high-tech eDrive systems that meet the exacting requirements of individual customer applications, through to helping the OEM, such as AYRO, to seamlessly implement and integrate our powertrain solutions into next-generation zero-emissions vehicles."
"Speed to market is key for OEMs as lightweight mobility rapidly transitions to electric propulsion globally. Saietta has developed a competitive advantage from engineering complete eDrive solutions specifically for this market sector with plenty of modularity built into the designs. This means we can work closely with clients to quickly tailor the core technology to their specific application."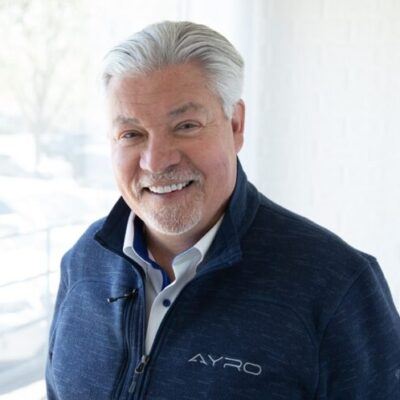 Tom Wittenschlaeger, CEO of AYRO, which is headquartered in Round Rock, Texas, noted, "Over the last year, we have been impressed by Saietta's innovation, flexibility and engineering pace. As we approach the start of production for the revolutionary new AYRO Vanish, Saietta is the natural eDrive partner for AYRO. We believe that their eDrive solution, amongst numerous other class-leading innovations, will put us best-in-class in our segment." 
The global final mile delivery market is projected to grow almost 16% CAGR and by $165 billion by 2027. In the U.S. alone, this sector is expected to grow around 7% and by $15 billion in the same, according to market research firm Technavio.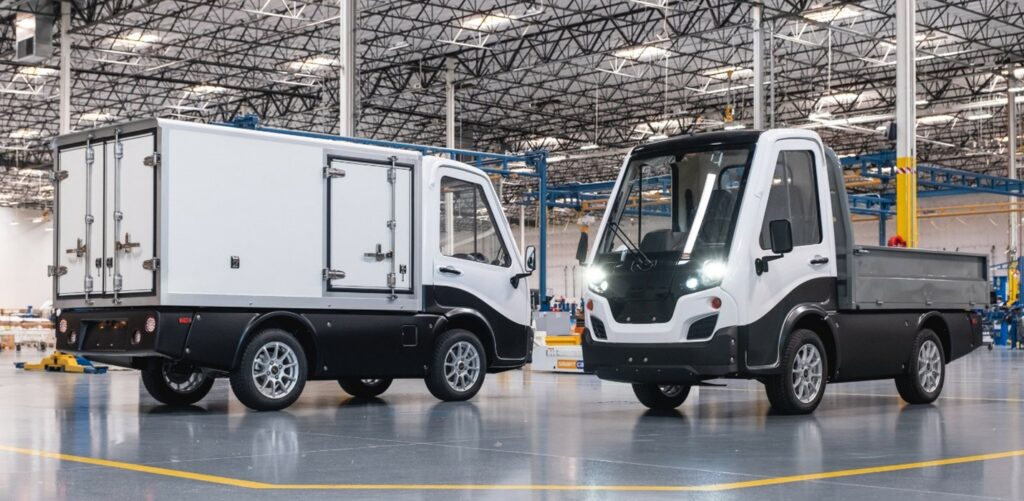 In a separate deal in 2021, AYRO received orders totaling $4.9 million from Club Car for delivery of its Current electric delivery vehicle which was introduced in June of that year, designed to fill the gap between full-sized trucks and small utility carts. The vehicle is being assembled by Karma Automotive, a manufacturer of luxury electric vehicles, at its Karma Innovation & Customization Center (KICC) in Morena Valley, California.
The relationship with AYRO is part of Karma Automotive's ongoing business-to-business initiatives, utilizing the center and the company's OEM expertise and capabilities, to provide manufacturing, engineering, design and other services to customers in the mobility space.
By combining AYRO's end-user, market intelligence and engineering expertise with KICC's manufacturing capabilities and development experience, the companies aim to deliver light-duty trucks and electric delivery vehicles to businesses across the U.S. The Club Car Current is engineered for multiple bed options and accessories—van box, pickup truck with sides, flatbed configurations—for fleet versatility.
"Having the first of these vehicles roll off the line at our KICC facility is a great step forward in our relationship with AYRO and Club Car and will help us deliver on our Climate Pledge efforts to become net-zero by 2040," said Dr. Lance Zhou, Karma's CEO. "We look forward to growing our B2B business and delivering clean energy vehicles for other customers in the future."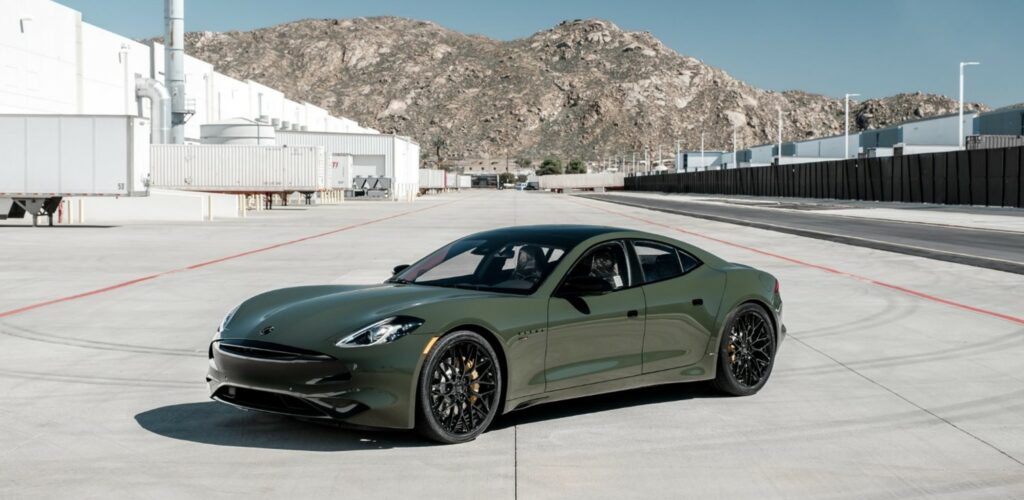 "KICC's strategic Southern California location near major supply routes, combined with our expertise and proximity to one of the largest electric vehicle markets, makes us an attractive partner. Our proven capabilities and quick turnaround times enable us to work with a wide range of customers including startups and traditional automakers to make their products succeed," added Mikael Elley, Karma chief of staff.
"Karma has done a fantastic job in meeting tight deadlines, and their plant exceeded our rigorous quality standards in assembling the new 2022 Club Car Current," noted Club Car Commercial Leader, Brant Mitchell. "The Current features new options for improved safety and comfort in the same compact, customizable design that universities, restaurants, governments, hospitals, hotel resorts, sports stadiums and airports across the U.S. have come to love."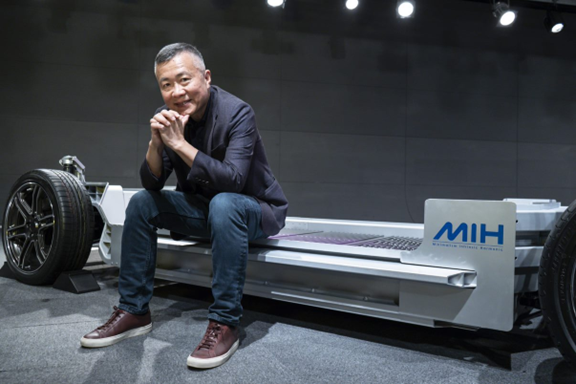 In another example of the enlarging web of EV production operations, Karma recently joined the Mobility in Harmony (MIH) Consortium in concert with its efforts. The mission of MIH Open Platform Alliance is to facilitate cooperation in the electric vehicle sector, developing next generation e-mobility technologies, establishing testing and certification standards, and bringing alliance partners together.
"At Karma Automotive we are delighted to collaborate with MIH Consortium," said Jeff Wawrzyniak, chief administrative officer at Karma. "This alliance represents our solid commitment to explore inclusive technologies with respect to vehicle electrification and e-mobility enablers, and it is a testament to Karma's position in the global stage as an e-mobility company. We share MIH Consortium's vision of a sustainable future where standardized key components and technologies become available for the masses."
For more info, see www.saietta.com, www.avtec.in, www.ayro.com, www.karmaautomotive.com and www.mih-ev.com.