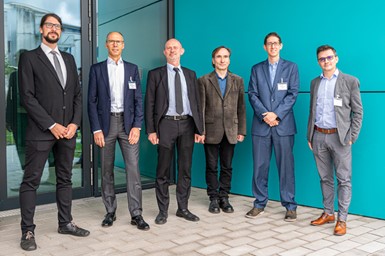 Focused on advancements in hollow fiber membrane technology, Parker Hannifin's Engine Mobile Filtration EMEA Division (EMFE) and the Fraunhofer Institute for Microengineering & Microsystems are working together to further develop and test new proprietary hollow fiber membrane technology designed for fuel cell humidification. The outcome could lead to improved efficiency and longer operating life for fuel cells.
Parker has extensive experience developing membrane filtration solutions for a variety of applications, including fuel cells. The company first introduced membrane fibers for gas separation in the 1980s and is now leveraging this knowledge to develop the next generation of fuel cell humidifiers.
"We are delighted to launch this partnership with the Fraunhofer IMM, a world leader in applied research," said Jonathan Griffith, General Manager of EMFE at Parker.
"Fuel cell technology is key to helping reduce emissions worldwide. We are confident that with Fraunhofer's development assistance and the support of Parker's EMFE R&D site in Stuttgart, Germany, among others, we will continue to improve our hollow fibre membrane technology, extend the service life of fuel cell humidifiers, and increase efficiency for our customers."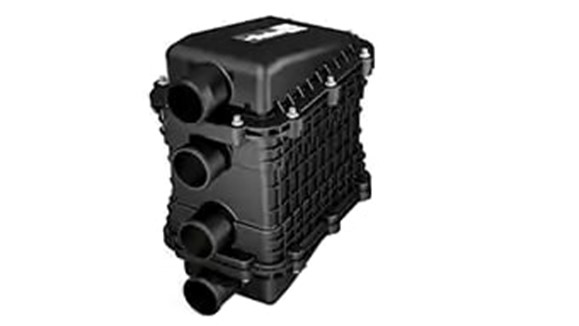 The partnership is expected to run for up to two years and covers three areas: efficiency evaluations of existing Parker-designed fuel cell humidifiers; development and use of a specialized test rig; and performance simulations to identify the effects of fiber length, diameter, and permeability on the humidifiers.
"Fraunhofer IMM has extensive knowledge and experience in handling and conditioning gases for applications including fuel cells, fuel processors and more," said Dr. Gunther Kolb, Head of Energy Division, Fraunhofer IMM. "We understand the importance of improving fuel cell technology as the world transitions to cleaner sources of energy. Fraunhofer researchers are looking forward to working with Parker's engineering experts to create a new generation of fuel cells."
Hollow fiber membranes are typically polymer-based filters made of long and flexible porous filaments packed into a cartridge. They can be engineered to act selectively to remove particles based on their size, allowing particles to pass through fine pores or to be filtered according to their molecular size.
For more info, see www.parker.com and www.fraunhofer.de.