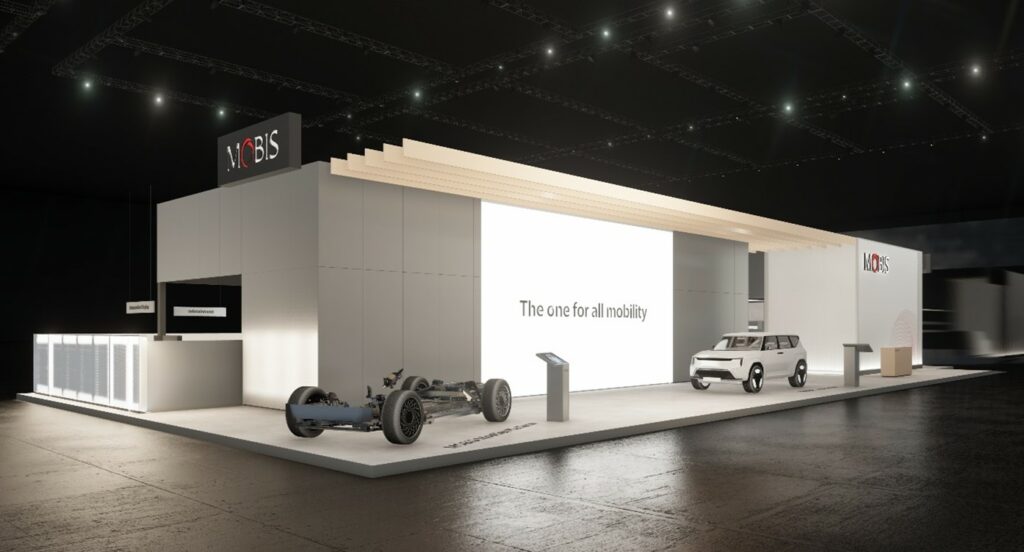 Hyundai Mobis is going all out to demonstrate its electrification-centric vision for the automobile industry, seeking to grow dramatically as a leading innovator and manufacturer of powertrain and other systems for electric vehicles, along with hydrogen and fuel cell initiatives that broaden its reach into other markets as well. The efforts include a breakthrough in-wheel motor system and expanding its capabilities in fuel cell and hydrogen solutions.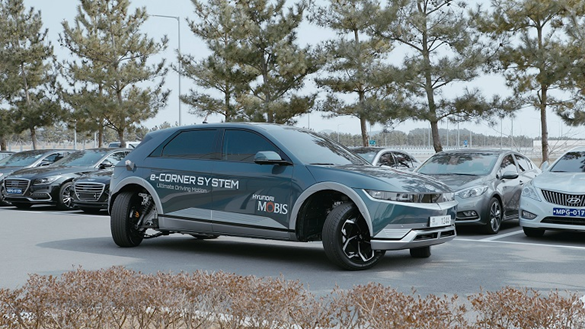 The in-wheel motor with associated control system is a key technology being developed to reach new levels of torque and steering performance. The e-Corner System, which the company recently announced that it has succeeded in developing in-house, lets the motor control each wheel directly. Hyundai Mobis says it stands as the latest technology with no record of being mass-produced anywhere in the world.
It is among more than 20 production-ready advancements in electrification and automotive components that the company plans to showcase beginning with the IAA Mobility 2023 Show, running from September 5-10 in Munich, followed by other top automotive shows taking place this fall including the Tokyo Mobility Show and Detroit Auto Show.
It will also unveil its next-generation e-CCPM (Electric Complete Chassis Platform Module) that integrates core electrification innovations into a versatile aluminum frame, enabling the creation of diverse purpose built vehicles) without necessitating distinct platform developments and offering an all-encompassing solution for electrification.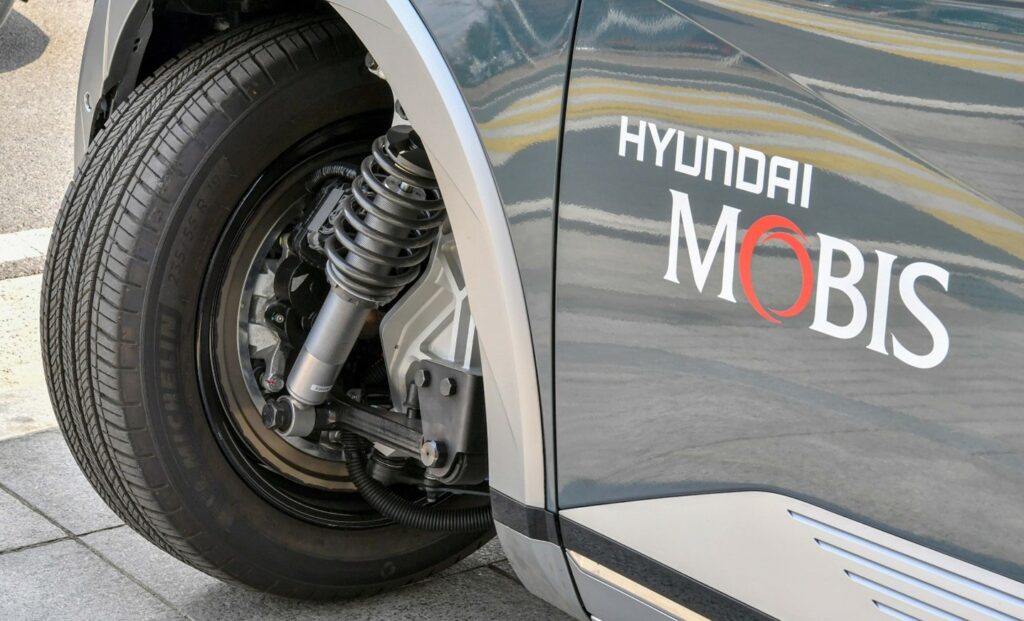 Hyundai Mobis began developing the in-wheel system in 2010 in response to the emering electric car market. In-wheel motor requires a complex design process to place a powertrain on wheels. It is seen as a technology that needs to overcome a series of challenges, including securing of drive performance and durability. The system maximizes drive efficiency without the need to install a separate power transmission component such as a drive shaft.

It provides efficient torque distribution for each motor in a wheel, enabling optimum turns and body control. Hyundai Mobis reportedly improves the turn movement and power efficiency by approximately 20% or more through efficient torque distribution in all four directions. Unique features like crab walking and zero turns are also available with the in-wheel system. The motor is the key technology of the e-corner system which is an integrated solution that combines electronic steering, braking, and suspension technologies centered around the in-wheel motor. Hyundai Mobis is currently developing the system by installing it in real cars with a goal of completing the development within the next five years. 
  
Oh Heung-sub, executive vice president, Head of Electrification, Hyundai Mobis, said,  "We plan to complete the development of this technology that is both durable and reliable so that we can begin mass-production of the in-wheel system by the end of this year. We will continue to idealize the technology to ready ourselves for the future of mobility."  
Fuel cell and hydrogen initiatives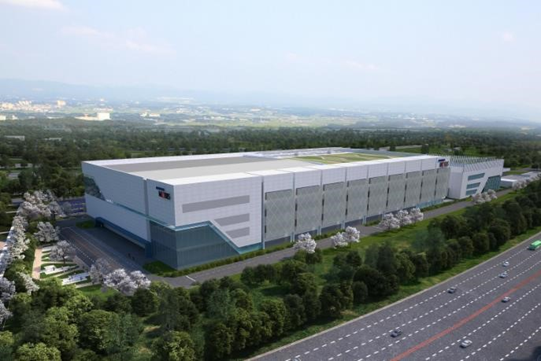 The company also aims to become the first global vendor to adopt a massive flow production line for the key components of hydrogen-fueled vehicles, playing a leading role in the development of the technology towards full production. In October 2021, it broke ground on the first of two new fuel cell plants in Incheon, representing a $1.1 billion investment. When fully operational, the facilities are expected to produce 100,000 hydrogen fuel cells every year.
 
Once they are completed, with start of production originally targeted for late 2023, Hyundai Mobis will operate a total of three fuel cells plants. In 2018, the company became the world's first to set up a complete production system from fuel cell stack to rest of electronic components in Chungju. The Chungju plant can produce approximately 23,000 hydrogen cell systems a year.
 
With the completion of the new plants, Hyundai Mobis plans to expand its production lineups that apply fuel cell systems and diversify its hydrogen business. Most fuel cell systems produced by Hyundai Mobis are used in fuel cell EVs but the company is expected to scale its business to other sectors such as construction machinery and logistics equipment.
 
It has also developed fuel cell power packs that go into hydrogen forklifts, opening up entry into the construction machinery sector. The hydrogen power packs used in forklifts are generators that produce electricity on their own by combining a fuel cell stack, a hydrogen tank, and a cooling device. Other efforts involve developing power packs for hydrogen-fueled excavators and plans to enlarge the fuel cell systems for small air mobility. For more info, see www.mobis.co.kr.