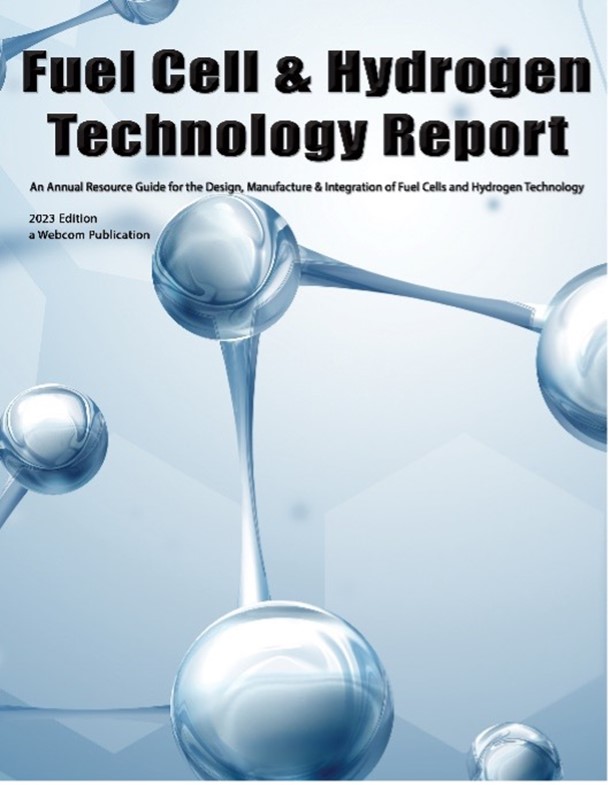 For vendors of fuel cell and hydrogen solutions, there is still time to catch the early-bird discount for placing an advertisement and technical article or company profile in the spring edition of Fuel Cell & Hydrogen 2024 Technology Report which comes out in April. The Report is distributed to a large global audience of engineers, product and service development professionals and key executives involved in fuel cell and hydrogen technologies. It reaches broadly into the fuel cell and hydrogen industry, also to a large population of OEM design engineers and end-user technical professionals, as well as the financial and analyst community.
The report serves as a technical resource guide for the design, manufacture and integration of fuel cell and hydrogen technologies. Distributed multiple times and available 24×7 online during a 6-month period, it reaches a total audience of 150,000+ OEM design engineers, R&D and end user professionals worldwide. Be sure your company is included in this exclusive resource. Reservations for advertising, profiles and listings will be accepted through March 1, 2024. Please contact Scott Webster at 917-445-6122 for assistance.
Deadline for the early-bird discount offer expires soon: For details, see here.