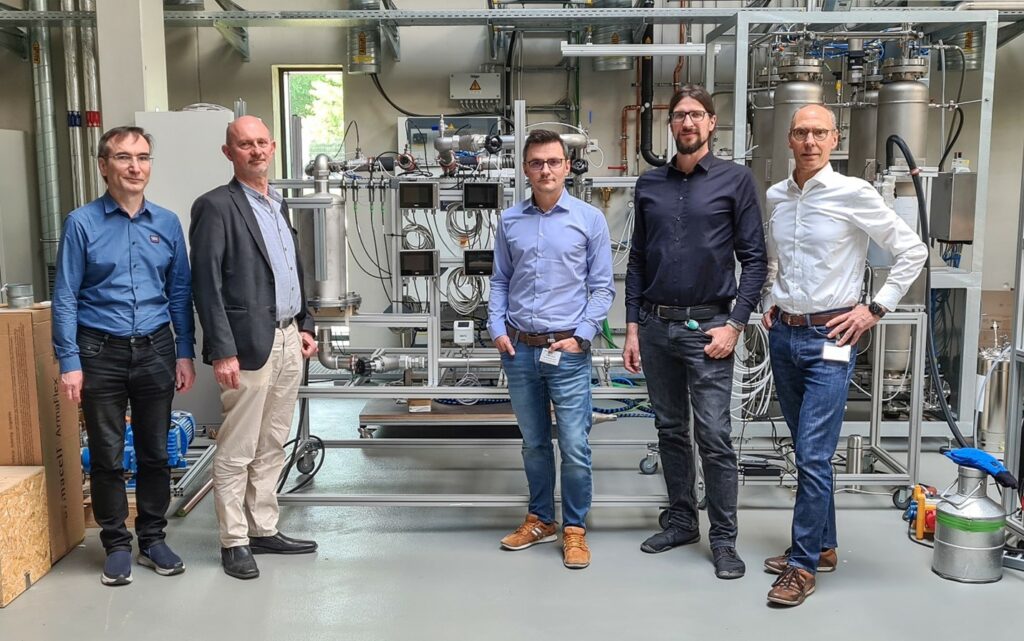 Starting operation of a new test rig developed in collaboration with the Fraunhofer Institute for Microengineering & Microsystems (IMM), Parker Hannifin's filtration business has reached a major milestone on the journey towards mass production of hollow fiber membrane technology for fuel cell humidification. By enabling optimal moisture levels, hollow fiber membrane technology allows fuel cells to last longer and to perform more efficiently and reliably.
Parker announced the successful completion of the specialized test rig which is to validate products by original equipment manufacturers. This new technology enables Parker to test the membrane technology in ways that are much more advanced and aids to develop robust system solutions for fuel cells.
Burkhard Hartmann, R&D Officer at Parker's Engine Mobile Filtration Europe (EMFE) Division, said: "The results speak for themselves: This has been an outstanding collaboration with the Fraunhofer Institute. It moves us all towards better, more efficient, more reliable fuel cell electrical vehicles, a vital step towards a cleaner, better tomorrow."
Dr. Gunther Kolb, Representative from Fraunhofer IMM, said: "Fuel cell technology is key to reduce emissions worldwide. The partners are confident that the hollow fibre membrane technology will be further improved, the service life of the fuel cell humidifiers will be extended, and their efficiency will be increased for the customers."
For more info, see www.parker.com and www.fraunhofer.de.