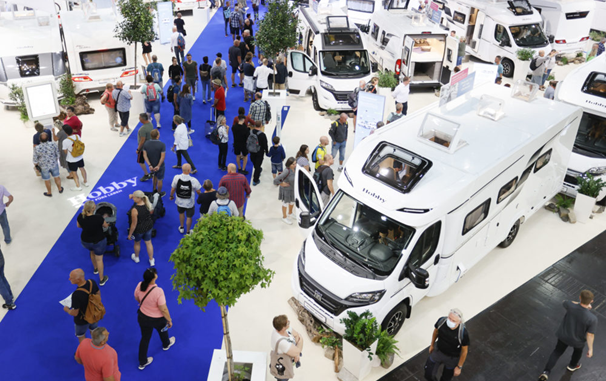 Continuing to blaze a path for expanding commercial uses of its hydrogen and methanol fuel cells, SFC Energy plans to begin manufacturing 50-kW modules for new higher-power models up to 200 kW in late 2024 and has recently struck deals that open fresh opportunities in recreational vehicle and telecom backup power markets in Europe. One involves a distribution deal with Swiss mobility company Auto AG Group, the other a pilot project with PASM Power & Air Condition Solution Management GmbH, a subsidiary of Deutsche Telekom. 

Expanding its cooperation with Auto AG, the cooperation now includes direct methanol fuel cells of the EFOY series and EFOY lithium batteries for motor homes and marine applications in consumer markets and industry segments. Auto AG is now the general distributor for EFOY fuel cells in Switzerland and moving into the small and compact equipment segment. So far, the cooperation has been limited to the development of the mobile and emission-free hydrogen fuel cell solution H2Genset, which both companies realized together with the Austrian company TEST-FUCHS GmbH.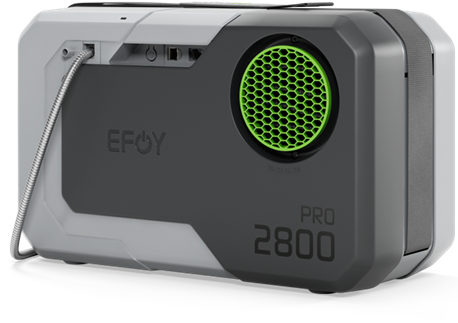 Depending on requirements, different power ranges are offered, from 40 watts for the EFOY fuel cell to 125 watts for the EFOY Pro fuel cell. They can be used in the consumer segment in motor homes, yachts or mountain cabins as well as in industrial plants for wind measurement and for measuring environmental data such as climate data or seismic movements. The more powerful EFOY Pro is particularly suitable for outdoor applications, as it can be installed weather-protected in boxes, trailers or control cabinets. The EFOY and EFOY Pro fuel cells can be used to charge an EFOY lithium battery or conventional lead-based battery in a trouble-free and environmentally friendly manner. An integrated smart battery management system monitors the state of charge of the connected battery and, if necessary, recharges it fully automatically until it is full again. 
Christian Boehm, Senior Vice President of SFC Energy AG: "We have already successfully cooperated with Auto AG Group on the H2Genset, our mobile and emission-free hydrogen generator for reliable and pollution-free power supply. We are now expanding this fruitful cooperation. We are pleased and convinced that Auto AG is exactly the right partner for the general distribution of our products in Switzerland. Auto AG's distribution network is ideally positioned to offer end users the entire EFOY range for use in motor homes, yachts, in the mountains and industry." 
Marco Villiger, responsible for Corporate Development & Digitalization at Auto AG, added: "SFC's EFOY fuel cells fit perfectly into our innovation strategy of alternative power generation. We are tapping into new potential for compact devices, such as for the more than 1,000 customers who entrust us with their motor homes for maintenance and service at all eight Auto AG Group locations. We can also target customers who want an environmentally friendly power supply for industrial applications. We are pleased to be able to fill this niche in the field of compact small appliances for professional and sustainable power generation and storage. With the EFOY fuel cell, we can now ideally cover the lower power range and have solutions from 40 watts to 500 kW on offer." 
Telecom pilot project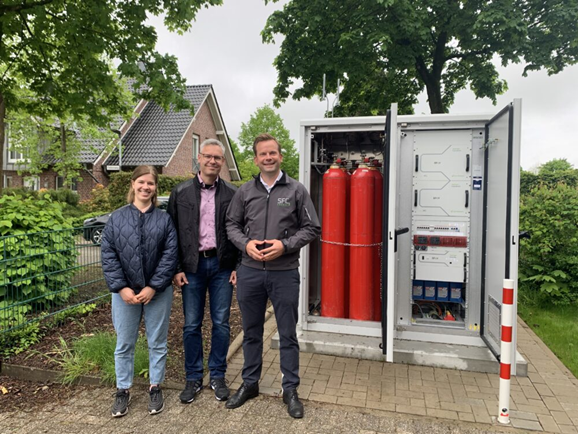 Power & Air Solutions guarantees the fail-safe operation of the communication network of Europe's largest telecommunications company. Its tasks include the planning, configuration and provision of energy-based products for the secure operation of technical systems of the information and communication technology (ICT) infrastructure. 
"We provide our customers with reliable solutions and green power. SFC Energy's hydrogen fuel cells are an important building element to ensure availability in our pilot project for infrastructure 24 hours a day, 7 days a week and 365 days with clean and sustainable energy. This is how we contribute to the energy transition," says Carsten Simon of PASM. 
SFC Energy and PASM are now jointly commissioning the hydrogen fuel cell for grid backup systems to ensure maximum reliability and resilience in the event of power supply disruptions for the sites. The cabinet-based outdoor solution EFOY H2 Cabinet X-Series by SFC meets the requirements of a turnkey product solution. The system convinces with low maintenance requirements, a stable and trouble-free power supply and an integrated communication link, with which the system status can be transmitted at any time via the customer's control center.
"We are pleased that PASM has chosen the innovative SFC solution after extensive testing," says Bjorn Ledergerber, Senior Vice President Hydrogen & Corporate Development at SFC Energy. "Hydrogen fuel cell technology is the ideal, environmentally friendly solution and an equally sensible and sustainable alternative to the use of diesel backup power systems and diesel emergency generators that has often been practiced to date." 
Manufacture of 200KW fuel cells to begin late 2024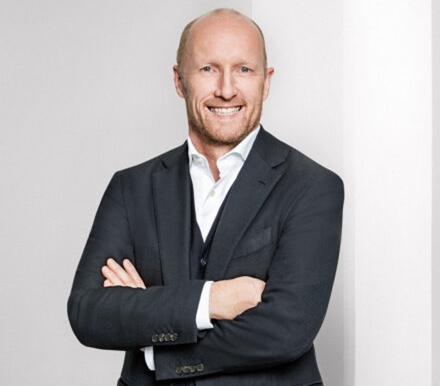 At its first Capital Markets Day held September 25 at SFC headquarters in Brunnthal, Germany near Munich, a highlight was a presentation of the prototype HIGH Power platform up to 200 kW and the strategy to broaden technologically into proprietary membrane technology, The focus was also on the next steps in internationalization, which reached a milestone this year with the opening of its own production facility in India. 
CEO Peter Podesser called the HIGH Power platform "the next level of our innovations".  The aim is to serve the market with more powerful fuel cells – up to 200 kW output – in the future, opening up new market segments for the group. At the Capital Markets Day, the innovative SFC hydrogen fuel cell solution with a nominal power of 50 kW and a modular design of up to 200 kW was presented. Prototype tests are underway and the first customer tests will take place in 2024. The start of series production is planned for the end of 2024. 
Another important step in securing market and technology leadership, he noted, is the acquisition of equipment and technologies from Johnson Matthey to produce membrane electrode assemblies for direct methanol fuel cells. A new development and production facility is being built near Swindon, UK that will expand SFC's core competencies to include membrane technology and enable it to produce the key fuel cell components itself. In this way, SFC Energy secures a stable supply chain and significantly increases the value-added share of methanol fuel cells by integrating component production. 
20 years of fuel cells for the leisure market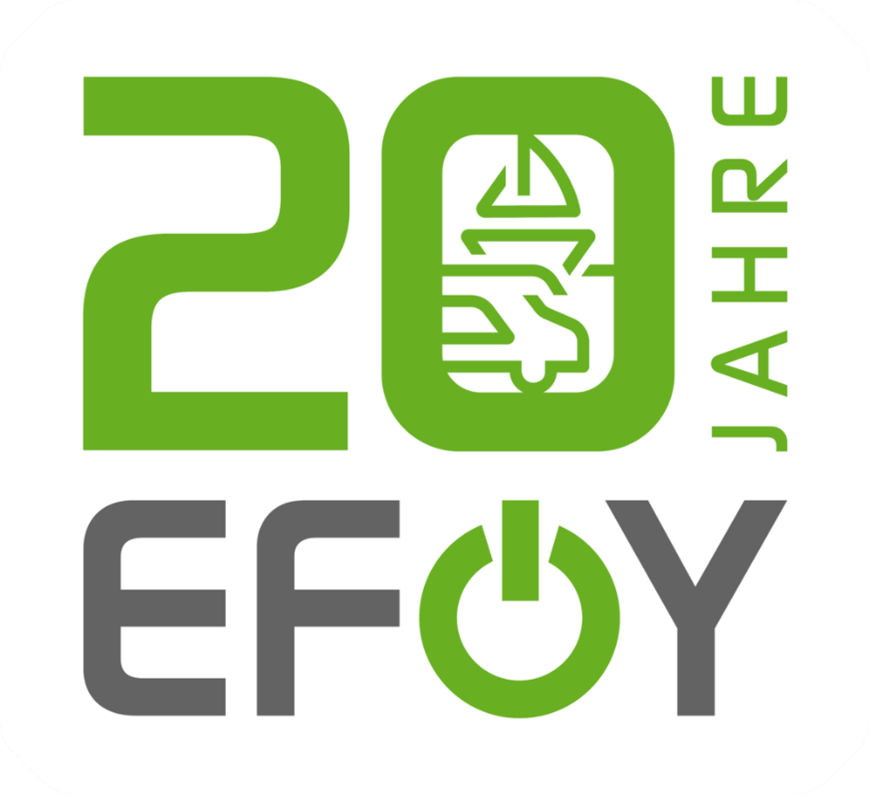 At this year's Caravan Salon Dusseldorf, the world's leading trade fair for mobile travel, SFC celebrated 20 years of supplying fuel cells in the leisure market. This year it presented its energy package EFOY Hybrid Power (fuel cell + lithium battery) as well as the world's first fuel cell for private use (A25), which was first presented at the Caravan Salon 2003. "We are proud to look back on 20 years of fuel cells in the leisure market," commented Podesser. "This is where our roots lie and in these two decades, SFC Energy has grown from a small start-up to a global leader in hydrogen and methanol fuel cells, which has sold more than 65,000 fuel cells." For more info, see www.sfc.com.