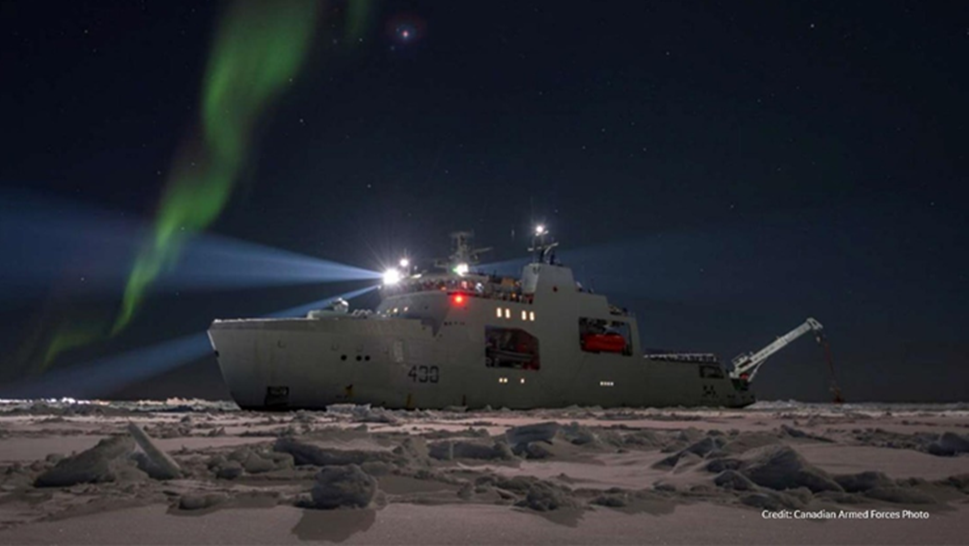 Designed with versatility and dependability in mind, an extensive array of systems from GE Power are bringing propulsion electrification to maritime fleets. Serving both naval and commercial vessels, many incorporate cutting-edge magnetic technology to accomplish their tasks and to replace hydraulic systems. Coming next, the company is focusing on new electromagnetic launch systems for military craft and new gas turbine solutions — as well as fuel cell systems, through a collaboration with Nedstack Fuel Cell Technology of Holland. 
GE Vernova's Power Conversion business has designed vessel electrification technologies that are helping the world's leading navies and coast guards to energize their missions with high levels of power-sharing flexibity. Through integrated electrification, energy management, automation and control, power in the ship's electric grid can simultaneously supply high-energy mission systems and electric propulsion. Energy-efficient architectures also serve as an effective way to integrate new, cleaner, energy sources as they emerge, and host digital technologies to implement more autonomous systems. 
Its SeaJet range of podded propulsion systems brings efficiency and maneuverability to operation in harsh, sea ice conditions. Power Conversion is now launching SeaJet power range from 1.5 MW to 4 MW, using low voltage (<1000 V) ideal for smaller ships.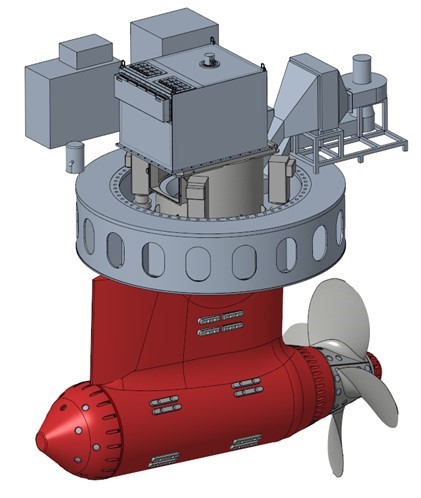 With high steering capability, SeaJet provides very good transit and bollard pull performance. Powered by the SeaPulse low voltage DC drive system and a high torque-density Advanced Permanent Magnet Motor (APMM), the pod eliminates the need for hydraulic systems, thanks to the integration of an electric steering system with electrical actuators and intelligent control system, enhanced cooling system, Eco-sealing technology and advanced bearing technology in a compact package. The system also embeds digital asset performance management (APM) technology, helping to enhance availability, reliability and maintainability. 
"There is increasing investment in polar exploration and arctic routes for shipping but also in polar region protection," explains Moises DelToro, marine leader for North America at Power Conversion. "The first-generation pods produced by GE Vernova have demonstrated their robustness across naval, merchant and offshore applications for decades, and the new generation is gaining traction with owners building Arctic tonnage that require rugged, ice-class performance. SeaJet will play a key role in serving this growing demand, including new applications such as expeditionary passenger vessels." 
Diverse systems for navies, including electromagnetic launch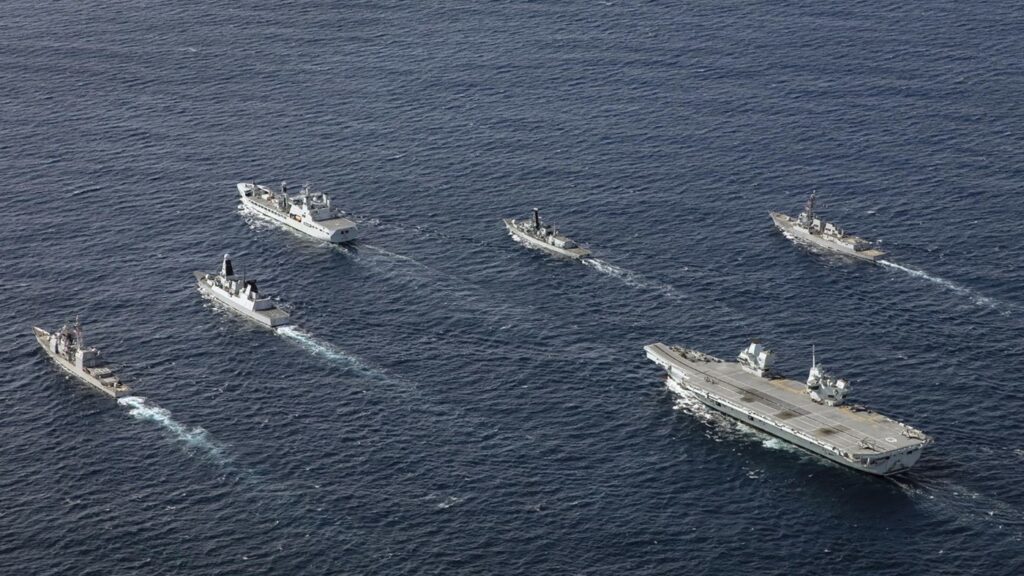 Power Conversion, part of GE Vernova, brings capability from its extensive electric naval ship system references in a wide range of applications from the largest, complex warships to the latest support ships. "Power Conversion brings specialized naval engineering expertise for the most demanding specifications, but with a commercial marine approach. That means electric architectures are practical across the fleet," explains Andy Cooper, managing director at Power Conversion. "Through integrated electrification, energy management, automation and control, power in the ship's electric grid can simultaneously supply high-energy defense and mission systems and propulsion. Energy-efficient electric architectures also serve as an effective way to integrate new, cleaner, energy sources as they emerge, and host digital technologies to implement more autonomous systems." 
Electro-magnetic (EM) launch technology and the associated electrical systems are rapidly developing and being considered for a broader set of future naval platforms beyond typical full scale carrier applications for manned airframes. At the MADEX maritime show this spring, Ben Salter, naval sales director, presented an overview of the company's electromagnetic launch programs to date along with advancements made in technologies to meet potential, future EM launch needs, especially for naval unmanned aerial vehicle applications. Power Conversion has completed several de-risking demonstrators and programs of the core electro-magnetic kinetic integrated technology (EMKIT) and electro-magnetic catapult (EMKAT) technologies using simulation, reduced scale and full scale and land-based testing facilities.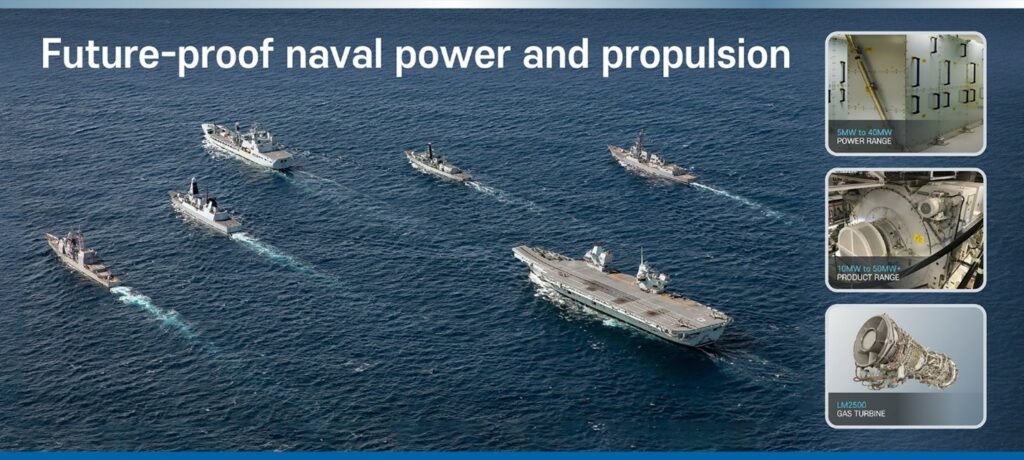 Together, GE Vernova's Power Conversion business and GE Aerospace's Marine business have provided naval power and propulsion systems for 42 navies onboard more than 755 ships. There are diverse solutions across different electric propulsion configurations including IFEP or hybrid electric drive (HED), an option that adds electrification capability to mechanical drive vessels.  GE's IFEP system is onboard some of the world's leading naval platforms including the United Kingdom Royal Navy's Type 45 destroyers, the Royal Navy's Queen Elizabeth class aircraft carriers and the U.S. Navy's Zumwalt destroyer.  GE's HED system uses the 3.4 MW shock-tested motor used by for the U.K. Royal Navy Type 26 frigate, as well as the Global Combat Ship vessel design. 
Electrifying world class cruise ships with giant induction motors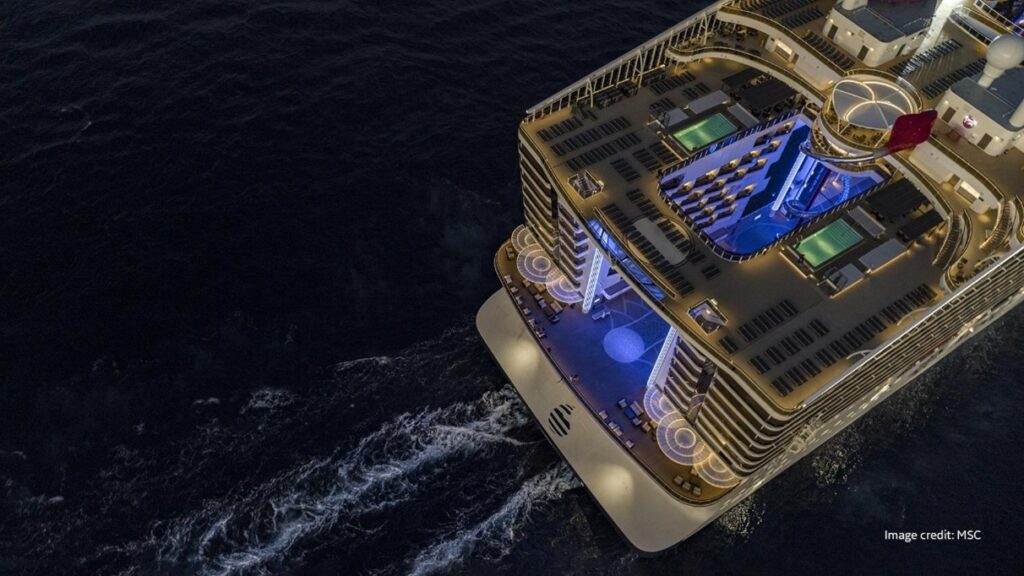 Shipbuilding company Chantiers de l'Atlantique chose GE Power to equip the first two of the World Class vessels, MSC Cruises' latest class of ships, for improved propulsion performance. The first ship, MSC World Europa, is now in operation at sea and the second vessel is currently in build. This latest one marks the 18th MSC vessel to be powered by a GE electric propulsion system. Its energy-efficient PWM induction technology, such as that installed onboard MSC World Europa, can help fleet operators comply with clean-ship environmental regulations while also helping to reduce operating costs.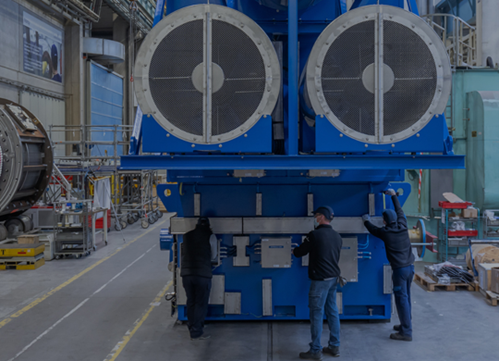 The World Class fleet are no ordinary cruise ships; the LNG dual-fuel vessels are propelled by the most powerful cruise ship electrical motors in operation – two 25 MW, 120-127.5 rpm induction motors  induction motors - which are fed by four press-pack IGBT (insulated gate bipolar transistor) PWM MV7000 converters. The systems from GE also include four propulsion transformers and remote control for onboard propulsion, technology that can contribute to improved propulsion reliability and lower maintenance costs during the vessels' operating life cycle. 
"Against the backdrop of a competitive environment, we are confident that GE's proven electric propulsion technology is the ideal choice for our fleet," said Emilio LaScala, president & managing director at MSC Cruise Management Ltd. "It will bring reduced operating costs and improved propulsion performance, ideally suited for our next generation of cruise vessels."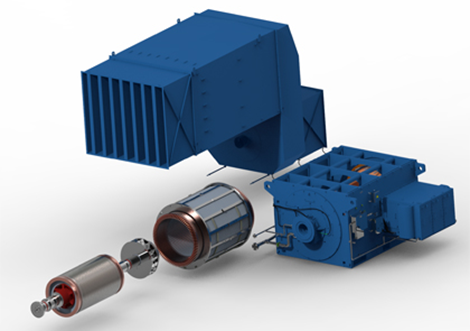 "For delivery of long-term performance, in-board electric propulsion technology is optimal for cruise vessels as it can deliver a robust power source that balances energy efficiency and propulsion reliability with a reduction in maintenance costs," explained Loic Thiebaut, merchant marine business leader at GE Power Conversion. "GE has pioneered the use of both high-power induction motors and PWM for marine operations and has demonstrated a track record of applying this technology efficiently in the powering of world-wide cruise vessels." 
"We value our long-standing relationship with MSC Cruises and recently also expanded our contribution to the MSC fleet with the fit of the fourth vessel in the Seaside series, Seascape," he noted. "It's just one of the 17 MSC cruise vessels sailing with GE's electric propulsion technology." 
Fuel cell systems coming via collaboration with Nedstack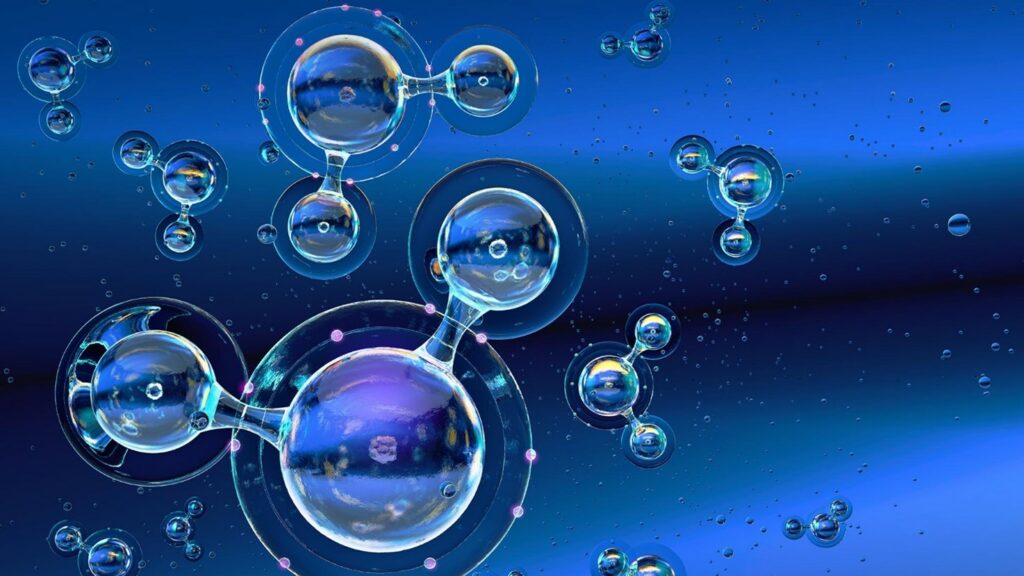 Fuel cell power for marine applications is in the sights next for GE. Recently it renewed its partnership with Nedstack Fuel Cell Technology of Holland for the development of marine fuel cell solutions. The agreement follows on from a previous collaboration that involved a pilot project for a large-scale marine fuel cell application which provided valuable feasibility support to a cruise provider for their technical and commercial evaluation of decarbonization solutions.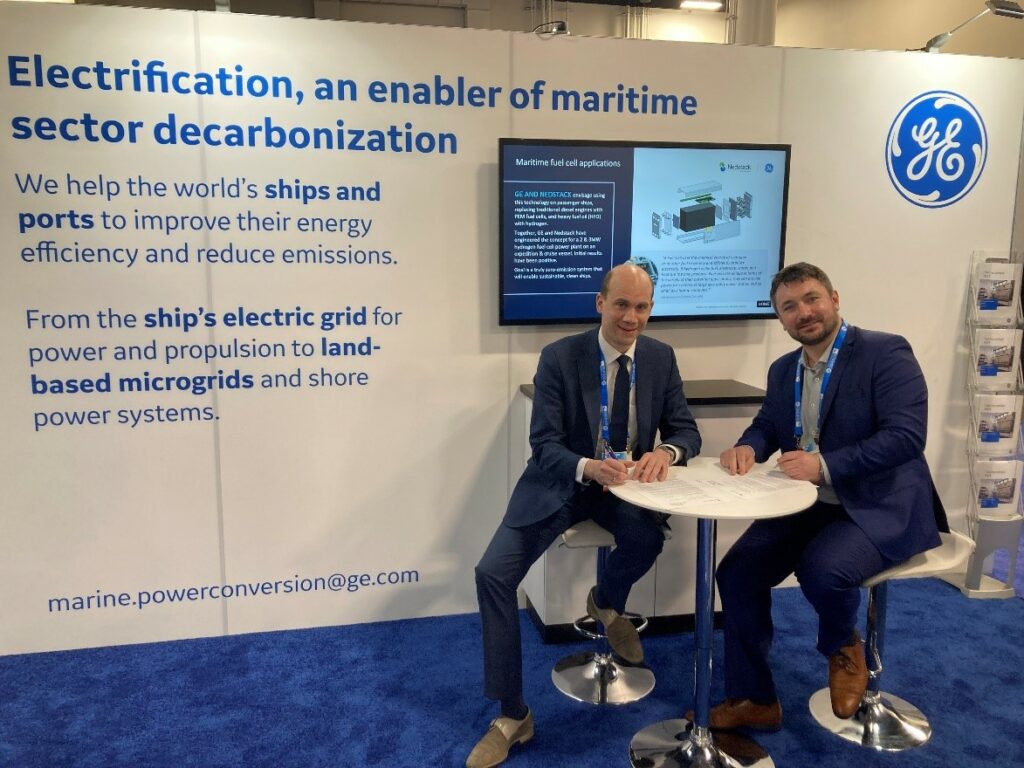 The two companies envisage using marine fuel cell technology as part of GE Power Conversion's electric ship system, replacing traditional diesel engine power sources with fuel cells, and heavy fuel oil (HFO) with hydrogen. Together, the companies have engineered the concept for a 2 MW hydrogen fuel cell power plant on an expedition cruise vessel, with initial results being positive. Hydrogen and proton exchange membrane fuel cell technology can offer the potential of achieving zero emissions in a large variety of maritime applications, say the companies. 
 "Bringing fuel cells into mainstream maritime fleet use is not just about technology development; we are taking a practical, overall system view, integrating the fuel cell into the ship's power network, whether for our electric propulsion or for on-board auxiliary power generation on larger ships," says Thiebaut. "This means working on performance, functionality and scalability within the power network, safety, interfaces and energy management. That's where our ship's electric grid and systems know how comes in." 
"Hydrogen fuel cells offer a true zero emission solution for shipping providing high power and range," adds Jogchum Bruinsma, chief commercial officer at Nedstack. "Our technology is already deployed in commercial shipping and with our new factory we will be able deliver hundreds of MW per year to the maritime industry. But our energy transition is all about cooperation and therefore we are honored by the trust of a renown system integrator like GE and jointly provide solutions for the future, today."