On a path toward bringing in sustained, mushrooming revenues from licensing deals with a blue-ribbon cadre of industry partners that are planning to build fuel cell manufacturing operations in China, Germany and Korea, UK-based Ceres Power is aiming to commit £100 million for the development of its electrolyser technology. Using the same architecture as the company's solid oxide fuel cells, the target is to achieve a market-leading levelized cost of hydrogen of $1.5/kg by 2025 and help raise fuel cell and hydrogen penetration in energy markets to a whole new scale.  
Agreements with leading industry partners such as Bosch, Weichai Power of China, Doosan and Shell are all moving forward, the company reported in September in its half-year financial review. Revenues for the period were £9.9 million with profits of £5.3 million, registering a stunning 51% profit margin indicative of the company's technology-licensing business model. Bosch, a stakeholder, has been an active partner in multiple ventures with Ceres as part of the German company's multi-pronged moves in fuel cell and hydrogen development.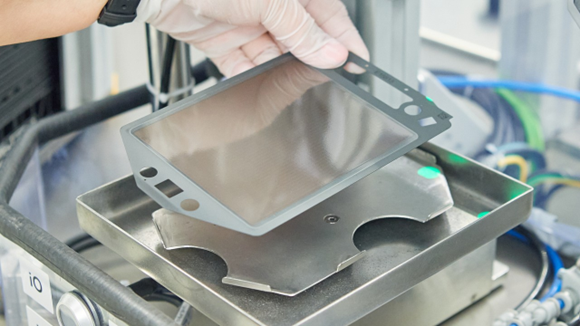 In China, a three-way collaboration of Weichai, Bosch and Ceres is being set up for the development and manufacture of solid oxide fuel cell systems. Bosch and Ceres will license their respective SOFC system IP to the joint venture for mobile and stationary applications in China and share in royalties from the sale of products. Separately, a stack manufacturing joint venture would be established to supply fuel cell stacks to the system JV and potentially other third parties.
The Stack JV would be the second manufacturing facility for Bosch and is planned to follow its initial 200MW facility in Germany, where start of production is anticipated for 2024. In July, the stationary SOFC system being developed by Bosch was approved by the European Commission as one of the first Important Projects of Common European Interest (IPCEI) aimed at developing an integrated hydrogen economy in Europe and is now eligible for state funding. Bosch plans the start of series production in Germany in 2024 by which time it will have invested about EURO 500 million in the development of decentralized power plants based on SOFC technology.
In August, Doosan Fuel Cell raised further capital for the funding to build its plant in South Korea for the mass production of Ceres' SOFCs in 2024. The 50 MW plant is designed for scalability to 170 MW. In February, Doosan signed a letter of intent with Shell and Korea Shipbuilding & Offshore Industry, the shipbuilding division of Hyundai Heavy Industry, to jointly develop a 600 kW SOFC system based on Ceres' proprietary stack technology to commercialize cleaner power for ships by 2025.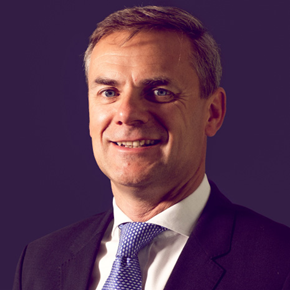 "The China joint ventures represent an important milestone in our ambitions for Ceres' technology, not only in its mass deployment in systems and products for the significant Chinese market, but also accelerating the delivery of global manufacturing capacity," commented Phil Caldwell CEO.
"We are also growing the opportunity for Ceres with the investment in SOEC for green hydrogen and our first commercial opportunity for SOEC was announced in our partnership with Shell. These are steps towards our aim of establishing multiple mass manufacturing facilities and generating significant royalty revenue with multi-gigawatts of Ceres technology in production."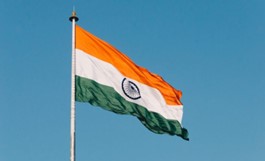 The deal with Shell calls for a megawatt-scale solid oxide electrolyser from Ceres to serve as a demonstrator located at the energy company's research and development center in Bangalore, to be delivered in 2023. Shell and Ceres are building the partnership to utilize SOEC technology to deliver high-efficiency, low-cost green hydrogen, now widely viewed as a credible route to decarbonize hard-to-abate parts of the energy system that rely on fossil fuels today. The testing program is intended to run for at least three years, forming the first stage of a collaborative relationship. The Bangalore technology center is a key part of Shell's focus on innovation and technology with the potential to provide cleaner energy solutions.
The agreement with Shell is "a hugely important step for Ceres," noted Caldwell. "The partnership endorses our business strategy and signals the potential of our SOEC technology to deliver low-cost green hydrogen for industrial decarbonization at the scale and pace needed to reach net zero."
"Shell's Powering Progress strategy sets a clear ambition for Shell to be a leader in the energy transition and accelerate our journey to become a net-zero emissions energy business by 2050," said Yuri Sebregts, EVP Technology for Shell. "Hydrogen features heavily in that strategy. Ceres, with their differentiating SOEC technology, have the potential to produce Hydrogen at an optimum cost and efficiency profile. The pilot and collaboration with Ceres are a step forward in maturing this promising technology towards industrial scale."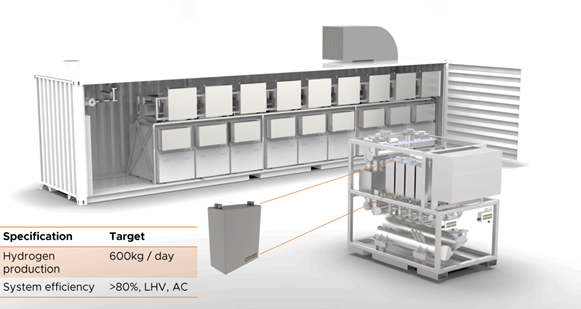 Solid oxide electrolysers such as Ceres' produce hydrogen at efficiencies around 20% greater than other technologies, in the range for mid 80s to 90% efficiency where it is possible to make use of waste heat in industrial processes to drive the high efficiency.